Adding a Participant to your OWL Course site
1. Log into http://owl.uwo.ca
2. Select the course for which you wish to add a participant
3. Click "Site Info" on the left
4. Click "Add Participants"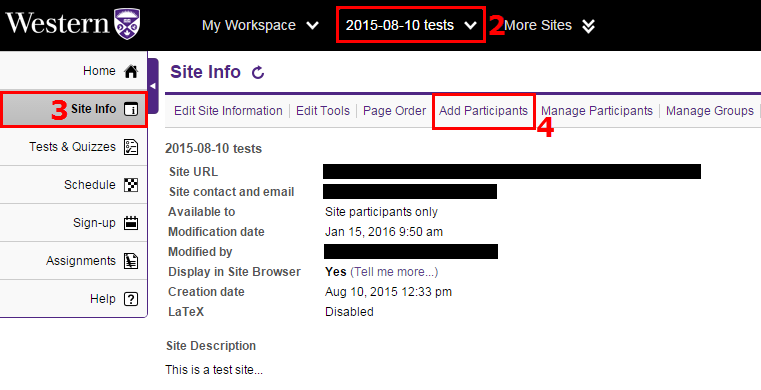 5. If the person you are adding is a member of the Western community, add their Western username in the first box. If not a member of Western, instead add their email address to the second box.
Please note: @kings.uwo.ca email addresses cannot be added to either box. You will need to add the user's @uwo.ca address instead.
6. Leave these selections as default if you are adding one person, or adjust them if required when adding multiple people.
7. Click Continue.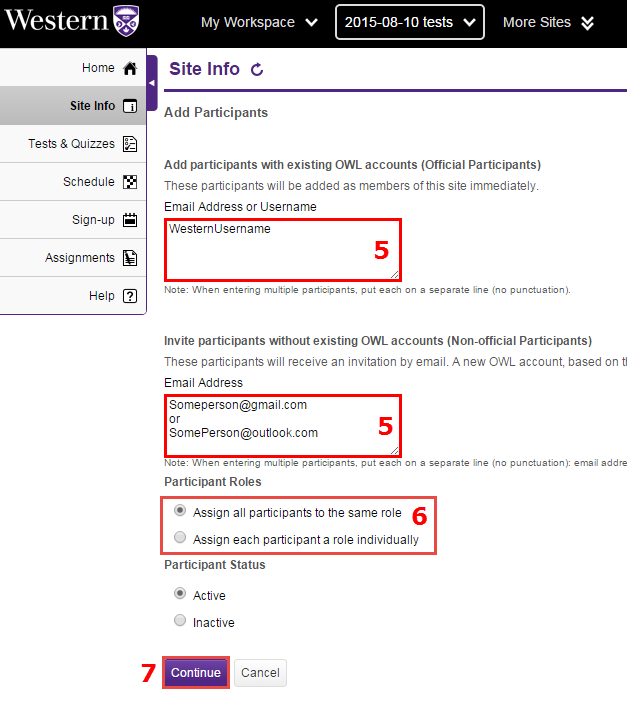 8. Choose a role for the participant you added, and click Continue.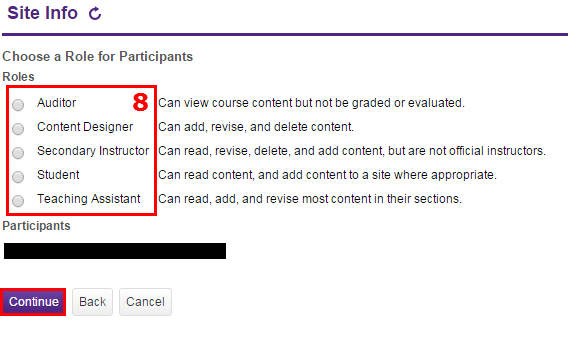 9. Choose whether to notify the user or not, and click Continue.

If you experience any difficulties adding a participant to your Course site in OWL, please don't hesitate to contact King's ITS by submitting a ticket: