Campus Dish (Food Services) | Western Bookstore | Campus Computer Store
---
Thames Market
Hours of operation
Monday to Friday: 8 AM-7 PM
Saturday & Sunday: 10 AM-7 PM
---
Safety Measures
SHIFTING FROM SELF-SERVICE TO FULL SERVICE TAKE OUT MODEL
Controlled entry to Thames Market for safe flow of traffic (Maximum 20 guests)
Social distancing, masks and hand sanitization required for entry
Physical distancing markers on floor for way finding
Meal card, debit, or credit card is preferred
No reusable cups or mugs permitted Capacity limits in dining hall
Enhanced cleaning measures

food stations, and high touch surfaces will be sanitized every 30 minutes
dining tables and chairs sanitized after every use
---
Stations
Coffee Bar
Grab & Go
The Grill
Healthy Kitchen
Umami
Pizza Pizza
La Cucina
Ah So Sushi
Days Open
Monday to Sunday
Monday to Sunday
Monday to Sunday
Monday to Sunday
Monday, Wednesday, Friday
Tuesday, Thursday, Sunday
Friday and Saturday
Available Daily
---
Off Campus Partners
Mucho Burrito: Dine-In or Take Out
750 Richmond Street. 226-663-8870
K Grill: Dine-In or Take Out
742 Richmond Street. 519-601-6688
Swiss Chalet: Dine-in, Take Out or Delivery
735 Wonderland Road N. 519-657-5241
PizzaPizza: Delivery Only
519-667-1111
---
King's becomes a Fair Trade Campus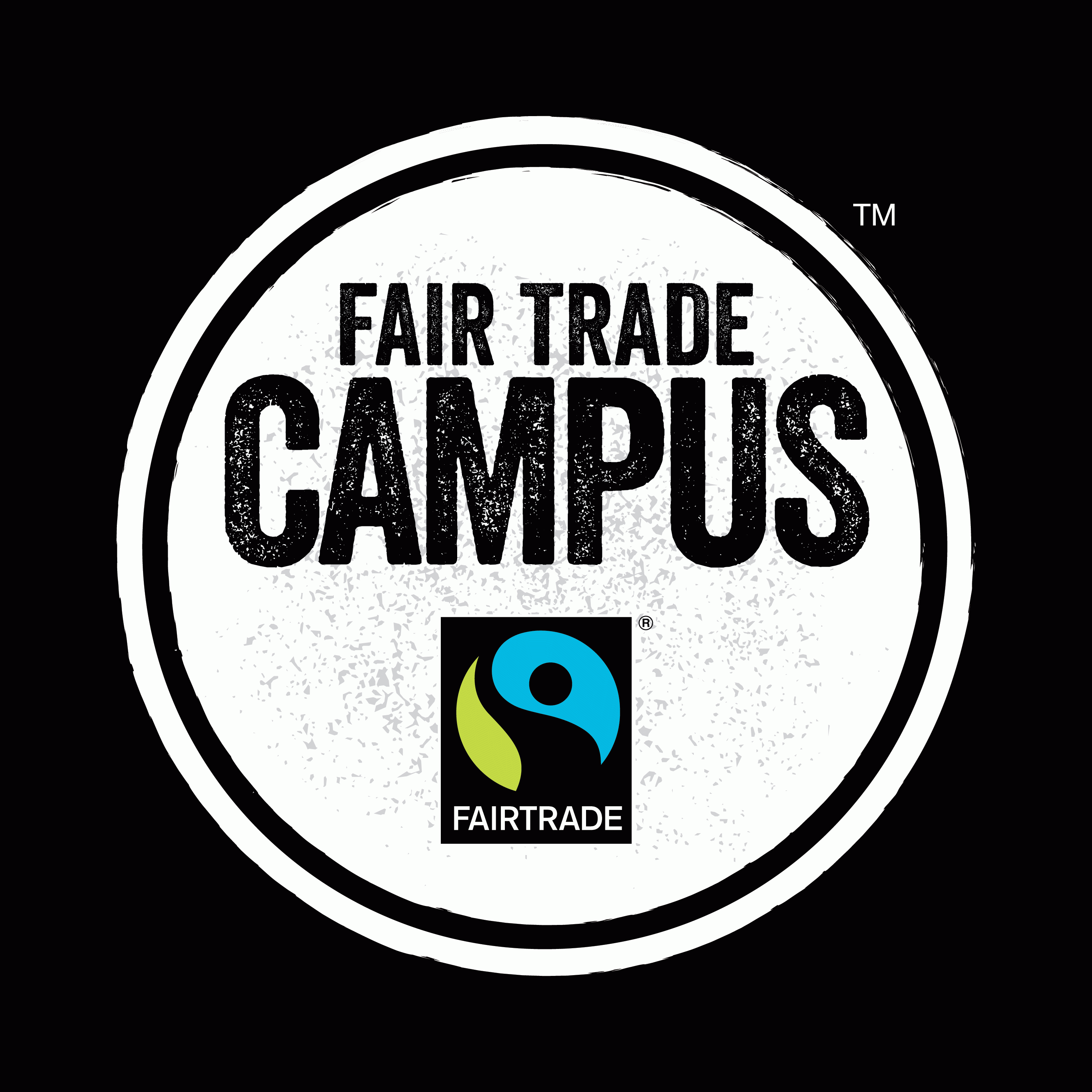 King's University College is proud to serve its students, faculty, staff and visitors 100% Fairtrade coffee alongside an offering of Fairtrade teas and chocolate. These products are offered in the new campus café in the Student Life Centre, in the Thames Market cafeteria and via campus catering as supplied by Aramark. By doing so, King's becomes the latest campus to earn the FairTrade Campus Designation from the Canadian Fair Trade Network (CFTN). A committee consisting of staff and students (Corrie Bird , Jeff Major, Violette Khammad, Joe Henry and Luisa Iarusso) worked together to ensure that King's met the requirements of the designation. These requirements include:
​King's Food Services is committed to purchasing Fair Trade coffee, tea and chocolate to support workers and farmers in the global south to obtain fair and equitable pricing for their products
We have partnered with a local coffee roaster (Fire Roasted Coffee) to bring the King's community Fair Trade locally roasted blends to the new Student Life Centre Cafe
We are committed to Fair Trade education on the King's campus, and will do events that promote the Fair Trade products and Fair Trade Campus Program throughout the academic year
All coffee on campus is Fair Trade Certified (Student Life Centre, Thames Market and all on campus catering)
A selection of Fair Trade tea and chocolate is available at all locations
This designation and increased fair trade options furthers King's initiatives towards creating a sustainable campus. It supports students, staff and faculty in making food choices that align with their personal justice values and taste great!
"Our students are passionate and knowledgeable about food when they arrive on our campuses," said Corrie Bird, marketing and communications manager with Aramark at King's. "We want to support and ignite this passion with the continued education and discussion of our fair trade practices."
The Fair Trade Campus is a program of Fairtrade Canada, managed in partnership with CFTN and the Association québécoise du commerce équitable (AQCÉ). It recognizes colleges, CEGEPs and universities demonstrating strong commitment to fair trade from its stakeholders, including administration, food service providers, and student unions and associations.
The New Café is more than coffee and tea. The cafe menu utilizes local fresh ingredients that are made fresh daily on campus. We have enhanced the menu offering to include hot & cold menu options for all meal periods. These offerings can be paid for with student meal plans. The new café offers a variety of benefits:
a selection of homemade soups
made fresh daily lunch and breakfast sandwiches
variety of baked goods
Karma loyalty cards will be accepted
TeaBot a robotic loose leaf kiosk that will be available 24/7 in the Student Life Centre featuring Fair Trade and Organic loose leaf teas
Faster self-service of coffee, shorter lines