Veritas Series for Faith and Culture
The Veritas Lecture Series engages speakers from a variety of backgrounds to explore the depth of human experience and to articulate the truth – the fullness of humanity – to which we each aspire. The Catholic Intellectual Tradition welcomes and embraces this exploration as a means of participation in the common good that enhances this world we share.
This year's theme "Reconciliation: From Head to Heart", reminds us that reconciliation in its many forms, whether it be between people, communities, with earth or with God, is more than an intellectual exercise. It must be experienced from the depths of our heart. From this place we can reach out in love to transform relationship and move us, individually and collectively, towards wholeness and holiness.
All lectures will be held in the Joanne and Peter Kenny Theatre with a start time of 7:00PM (EST). Lectures will be recorded and made available on this site at the discretion of the featured presenter(s).
---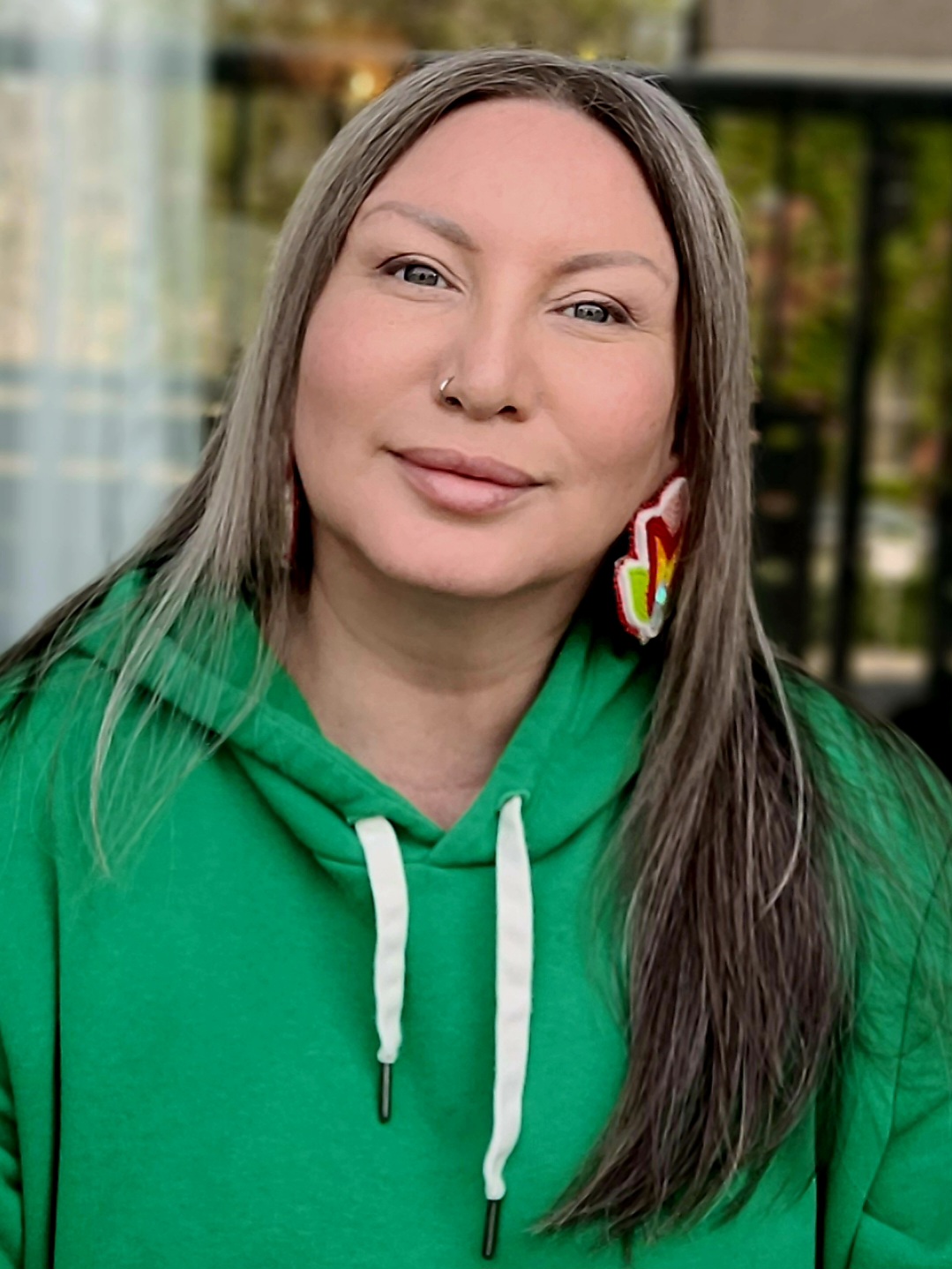 Summer Bressette
Summer is Anishinaabe from Kettle and Stony Point First Nation; she was raised in the tradition of storytelling from her grandparents. She is currently working on her second play "The Rum Runner" that is supported by Native Earth Performing Arts "40 Seeds for 40 Seasons" grant. Her first play "Love Song for the Thunderbirds" debuted at the Grand Theatre in 2021. Summer is also an artist, educator, curator, and consultant. She is passionate about Indigenous arts, language revitalization, and education – she is rooted in Anishinaabewin; and her practice is informed by land and kinship.
Dibaajimowin: Kinship, Healing and Storytelling
This presentation will explore the role of family, land, and language in Anishinaabe storytelling and the role that storytelling plays in healing intergenerational trauma.
President's Lecture sponsored by the Sisters of St. Joseph
---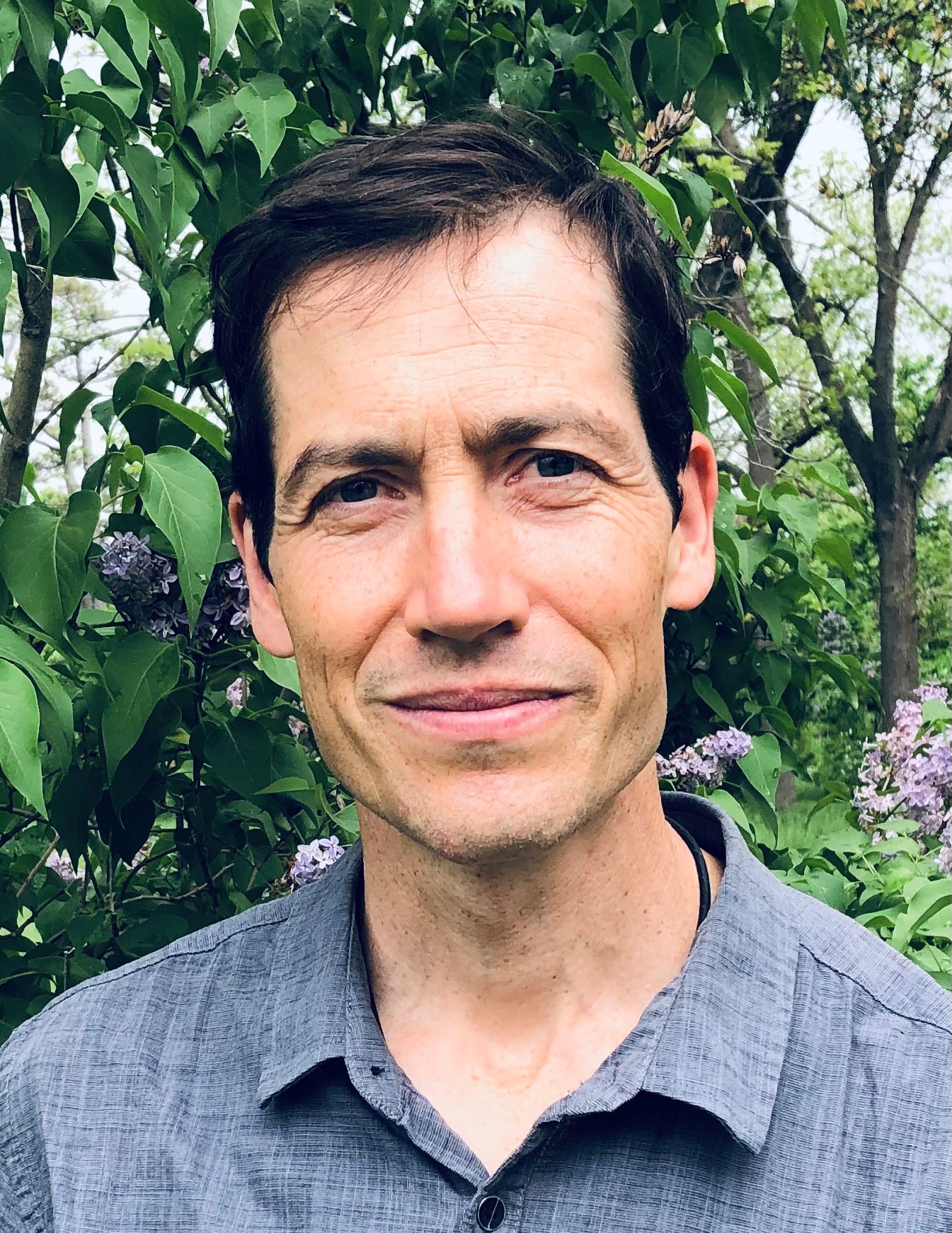 Dr. Greg Kennedy
Greg Kennedy is a spiritual director, instructor and retreat facilitator at the Ignatius Jesuit Centre in Guelph Ontario. All his work arises from a spirituality rooted in the Earth. He holds a PhD in philosophy and a Masters of Theology, but mostly thinks in poetry these days. His most recent books are a three-volume set of poems entitled, Reupholstered Psalms that confront the complex of crises of faith, climate, biodiversity and hope.
Listening to the Land for Spiritual Direction
Land-based learning, biomimicry, traditional Indigenous knowledge, regenerative agriculture, among other currents of thought and action, all grow out of a grateful attentiveness to lived ecosystems. In a highly urbanized world of alienation and exploitation, both the sciences and the humanities are finding truth and strength in listening carefully to the land. In the same vein, religious movements, such as Forest Church, are discovering anew the sacredness of creation. After many lost years of technical prodigality, humans seem to be returning to the love of Earth. In our humble homecoming, the land herself offers us spiritual direction. At the same time, endowed with creativity and curiosity, we are called to listen with the land in such a way that witnesses the revelation of holiness in her. This is the art of spiritual direction, a discipline of attentive accompaniment with its own skills and teachings. This talk will explore how we both receive and give spiritual direction through gentle listening to the land.
---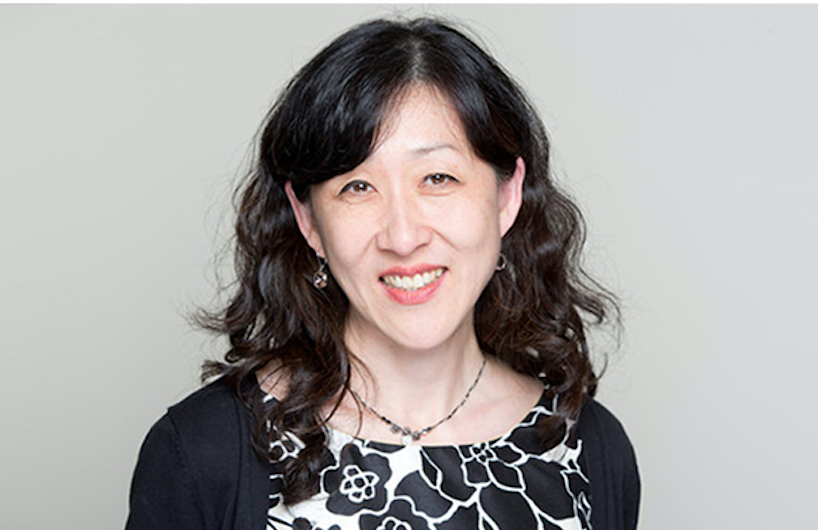 Rev. Dr. Grace Ji-Sun Kim
Dr. Grace Ji-Sun Kim is a professor of Theology at Earlham School of Religion and received her PhD from the University of Toronto. She is the author or editor of 21 books, most recently, Spirit Life, Invisible and Intersectional Theology.
Kim is a Series Editor for Palgrave Macmillan Series, "Asian Christianity in the Diaspora" and has served on the American Academy of Religion's Board of Directors. Kim writes for Baptist News Global, Sojourners, and Faith and Leadership and has published in TIME, The Huffington Post, Christian Century, US Catholic Magazine and The Nation.
She is the host of Madang podcast which is hosted by the Christian Century and is an ordained Presbyterian Church (USA) minister. Please follow her on Substack: Loving Life.
Healing Our Broken Humanity
We live in conflicted times. Our newsfeeds are filled with inequality, division, and fear. We want to make a difference and see justice restored so that we can become peacemaking and reconciling people. This lecture will offer Christian practices that can bring healing and hope to a broken world, such as lament, relinquishing power and reinforcing agency. Embodying these practices enables us to be the new humanity in Christ, so the church and world can experience reconciliation, justice, unity, peace, and love.
Christ the King Lecture
Decolonizing the church:
Panel Discussion

Gustave Ineza
Gustave Ineza is a PhD candidate at Regis-St. Michael's College, University of Toronto and a Dominican friar from Rwanda. He joined the Order of Preachers in 2002, studied philosophy in Burundi (BA with the Pontifical Urbaniana University), theology in South Africa (BTh with St. Joseph's Theological Institute) and in England (MTh with Oxford University). His academic interests are: Christian-Islamic relations, decolonial studies, heterologies (Michel de Certeau), and queer theology.
Decolonization of Christianity in Africa: The Dangers of a Half-baked Decolonization.
Ineza will examine the impact of the ground-breaking book "Les Prêtres Noirs s'interrogent" on the decolonization of Christianity in Africa. He will discuss the replication of colonial tropes in the process of decolonization through the inculturation of Christianity in Africa. While African theologians have devoted sufficient time and achieved commendable results in the reclaiming of African dignity lost through missionary work, they have not recognized the intersectionality of marginalization in colonial violence. I will question the current colonial attitude of the African church toward other religious traditions, sexual orientations, etc.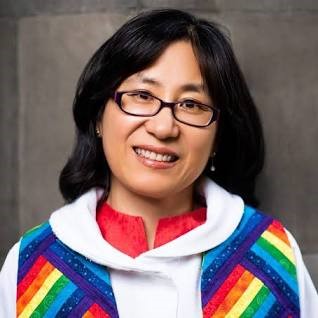 Rev. Dr. HyeRan Kim-Cragg
Rev. Dr. HyeRan Kim-Cragg currently serves as Principal and holds Timothy Eaton Memorial Church Professor of Preaching at Emmanuel College. She joined Emmanuel as faculty in 2019. She is a proud alum of Emmanuel and received the 2020 distinguished alumni award in 2021. Her research and publications have focused on postcolonial feminist approaches to practical theology, and preaching for the last 20 years. Two most recent monographs she wrote are "Interdependence: A Postcolonial Feminist Practical Theology (2018)" and "Postcolonial Preaching: Creating a Ripple Effect (2021)". Currently she is writing a manuscript on "Preaching in the United Church of Canada" as a centennial celebration project of 2025 with her colleague Prof. Don Schweitzer. At her professional guild of the Academy of Homiletics, she is on the executive committee, journal editorial board, and co-leads the workgroup on ecology and preaching. She loves walking, biking, growing plants, and enjoys watching K-dramas!
DECOLONIZING THE CHURCH: A UNITED CHURCH OF CANADA'S PERSPECTIVE
She will discuss the three ways in which we as Christian community need to engage decolonizing work. These three ways are inter-connected but also distinctive: Language, Leadership, and Land. Language will point to liturgical, preaching language, cultural and body language. Leadership will be examined in intersectional ways. Finally, the issue of Land will be discussed in light of physical space and raised by tapping into Indigenous wisdom and ecological justice work.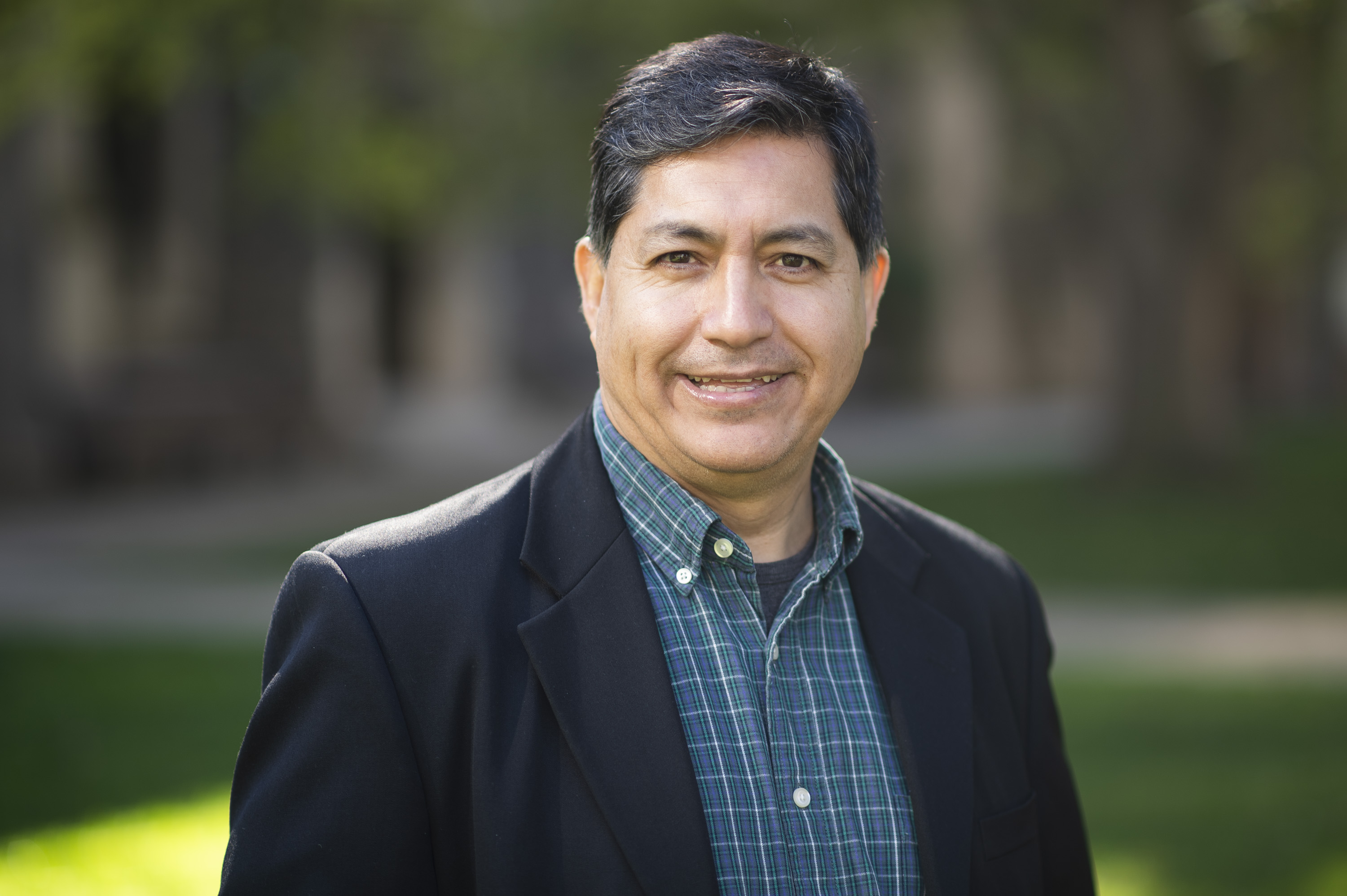 Dr. Néstor Medina
Dr. Medina is an Associate Professor of Religious Ethics and Culture at Emmanuel College, University of Toronto. He engages the field of ethics from contextual, liberationist, intercultural, and Post and Decolonial perspectives. He studies the intersections between people's cultures, histories, ethnoracial relations, and forms of knowledge in religious and theoethical traditions. Among other writings, he is the author of Christianity, Empire and the Spirit (Brill 2018).
Can the Church Be Decolonized: Practical and Theological Implications
Dr. Medina will seek to explore some of the most basic aspects of decolonization in view toward their potential insights for what it means to be and to do church. He will argue that the church must go beyond being paralyzed by its violent past and begin to rethink its critical role in processes of decolonization. To that effect, the church must engage in a profound process of unlearning its inherent coloniality while welcoming the leadership of historically colonized populations.