Veritas Series for Faith and Culture
The public lectures recommend registration for in-person but livestream will be available for those unable to attend in person.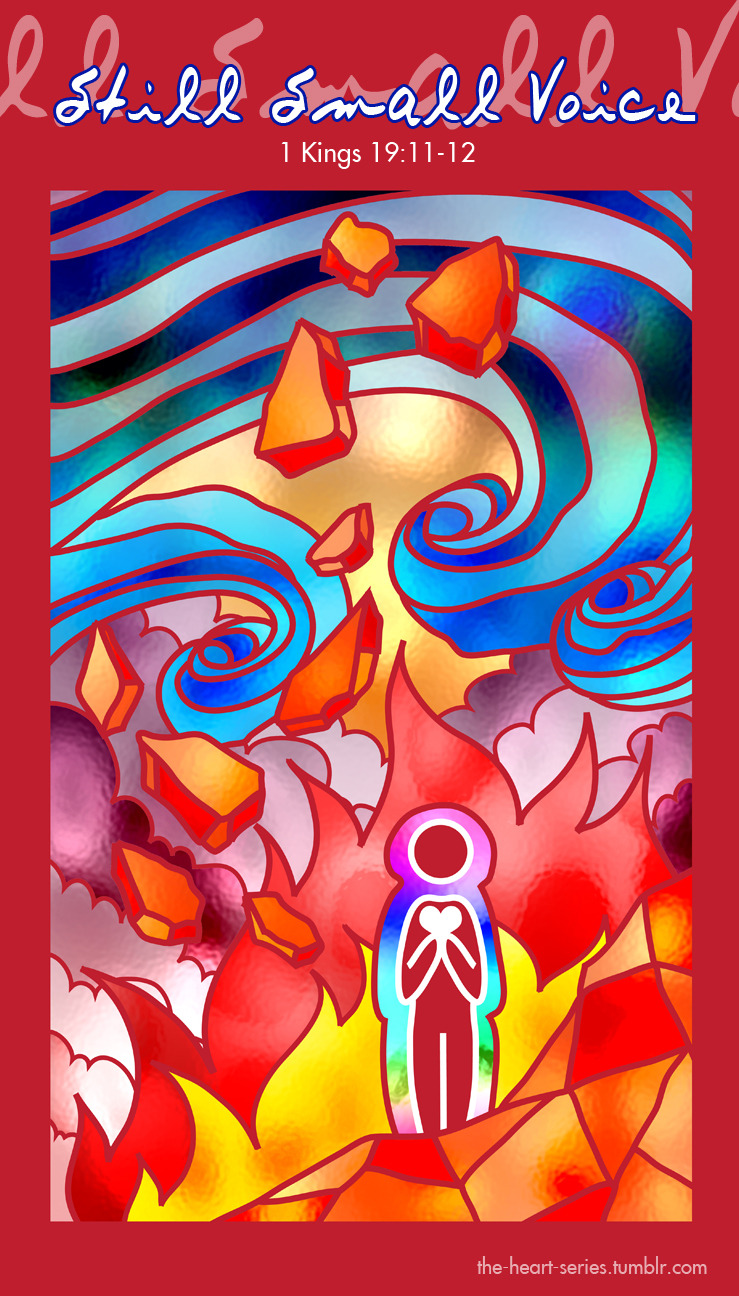 1
"A Still Small Voice" The Heart Series ⓒ Sarah Rebecca | the-heart-series.tumblr.com (used with permission)
Listening for Truth
'Go out and stand on the mountain before the LORD, for the LORD is about to pass by.' Now there was a great wind, so strong that it was splitting mountains and breaking rocks in pieces before the LORD, but the LORD was not in the wind; and after the wind an earthquake, but the LORD was not in the earthquake; and after the earthquake a fire, but the LORD was not in the fire; and after the fire a sound of sheer silence. When Elijah heard it, he wrapped his face in his mantle and went out and stood at the entrance of the cave. (1Kings 19:11-13)
This year, we listen for "A Still Small Voice" or "a sound of sheer silence"; those moments when we perceive truth and the presence of something greater that unites rather than divides. In a polarized world, the loudest voices are not always the most truthful voices. And often, in the most challenging times, a simple, truthful voice can emerge. Our speakers this year will guide us in listening and thinking about the ways we inhabit our world and build communities of mutual respect and understanding.
The Veritas Lecture Series engages speakers from a variety of backgrounds to explore the depth of human experience and to articulate truth – the fullness of humanity – to which we aspire. The Catholic Intellectual Tradition welcomes and embraces this exploration as a participation in the common good that enhances the world we inhabit.
---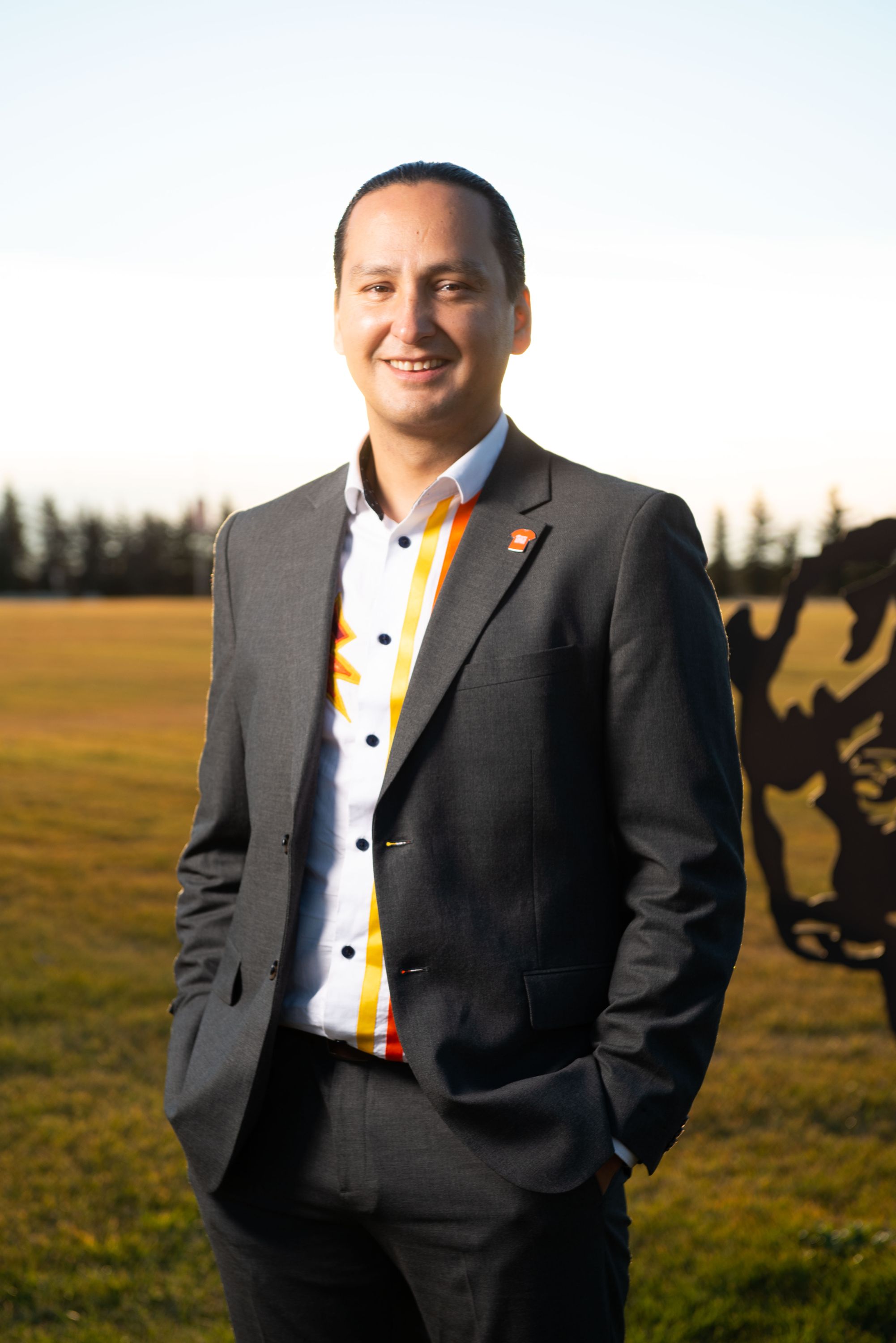 Chief Cadmus Delorme
Chief Cadmus Delorme, Cowessess First Nation
Chief Cadmus Delorme, a Cree and Saulteaux, is the Chief of the Cowessess First Nation. Chief Delorme graduated from Cowessess Community Education Centre in 2000. He later moved to Regina to pursue a Bachelor of Business Administration and a Certificate in Hospitality, Tourism and Gaming Entertainment Management from the First Nations University of Canada (FNUniv), and a Master of Public Administration from the Johnson Shoyama Graduate School of Public Policy. Recently, he has completed an Institute of Corporate Directors designation.
In 2012, Chief Delorme received the Queen Elizabeth II Diamond Jubilee Medal, recognizing his student leadership and the hospitality he showed to Prince Charles and his wife Camilla, Duchess of Cornwall, when they visited FNUniv. He was also named one of CBC Saskatchewan's Future 40, which celebrates the province's new generation of leaders, builders and change-makers under the age of 40.
In 2019, Chief Delorme was re-elected to a second term in office. Under his leadership, Cowessess First Nation has focused on economic self-sustainability for its nation and people and has moved forward on renewable energy, agriculture, efficiency in land use initiatives that have created both current and future business opportunities.
This past year, Chief Delorme faced one of the hardest moments as Chief when the Saulteaux and Cree First Nation made international headlines with the discovery of potentially 751 unmarked graves near the former Marieval Indian Residential School. Shortly after, Cowessess made headlines again as the first First Nations community to sign an agreement with Ottawa that returns jurisdiction over children in care to the community. Federal legislation overhauling Indigenous child welfare was passed in 2019 and came into force last year.
Chief Delorme lives with his wife Kimberly, brother-in-law, daughter and two sons on Cowessess First Nation.
11:00 am Reflection Circle – Welcoming Ceremony, Fire and Community Lunch on the King's Green (All are welcome, no registration required)
7:00 pm Public Lecture (Kenny Theatre) – Truth and Reconciliation: What We Inherited, and Actions We All Must Take
Registration required. Please find link below.
President's Lecture sponsored by the Sisters of St. Joseph
---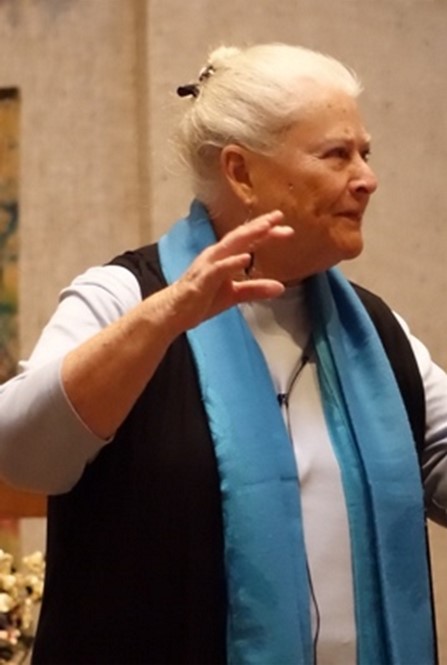 Megan McKenna
An internationally known author, theologian, storyteller and lecturer, Megan McKenna teaches at several colleges and universities and does retreats, workshops and parish missions. She has graduate degrees in Scripture, Adult Education and Literacy from the Graduate Theological Union and the University of California, Berkeley, and a Masters in Systematic Theology from Catholic University, Washington, DC. But foremost she is a lover of words: the Scriptures, stories and tales, poetry, images and phrases spoken aloud, written down and spun to make meaning and how these both convert and transform us and bring meaning and hope to the world.
She has authored more than fifty books, including AND MORNING CAME: SCRIPTURES OF THE RESURRECTION, PRAYING THE ROSARY, SEND MY ROOTS RAIN, THE NEW STATIONS OF THE CROSS, ON YOUR MARK: READING MARK IN THE SHADOW OF THE CROSS, HARM NOT THE EARTH, and her latest THE POOR SAVE US: STORIES and LISTEN HERE: THE ART OF LISTENING.
Megan spent the last few years working in NW Canada with First Nations [and Bishop Murray Chatlain and Bishop Don Bolen] and recently spoke at the 50th anniversary of Pax Cristi, USA. She resides in Albuquerque, NM.
7:00 pm Public Lecture (Vitali Student Lounge): Dreaming into the Future through Storytelling
All peoples have stories of their beginnings, creation stories that draw us into what we are becoming and why we were dreamed and created. The stories of First Nations are dense with meaning, truth, insight and power. Along with the stories of our Judeo-Christian tradition there is a rich mother-lode of wisdom and power. Together these stories can remind us of things we may have forgotten and impel us into coming together to recreate our world and lives. 'As it was in the beginning, is now and will be.' Come, listen and take heart
---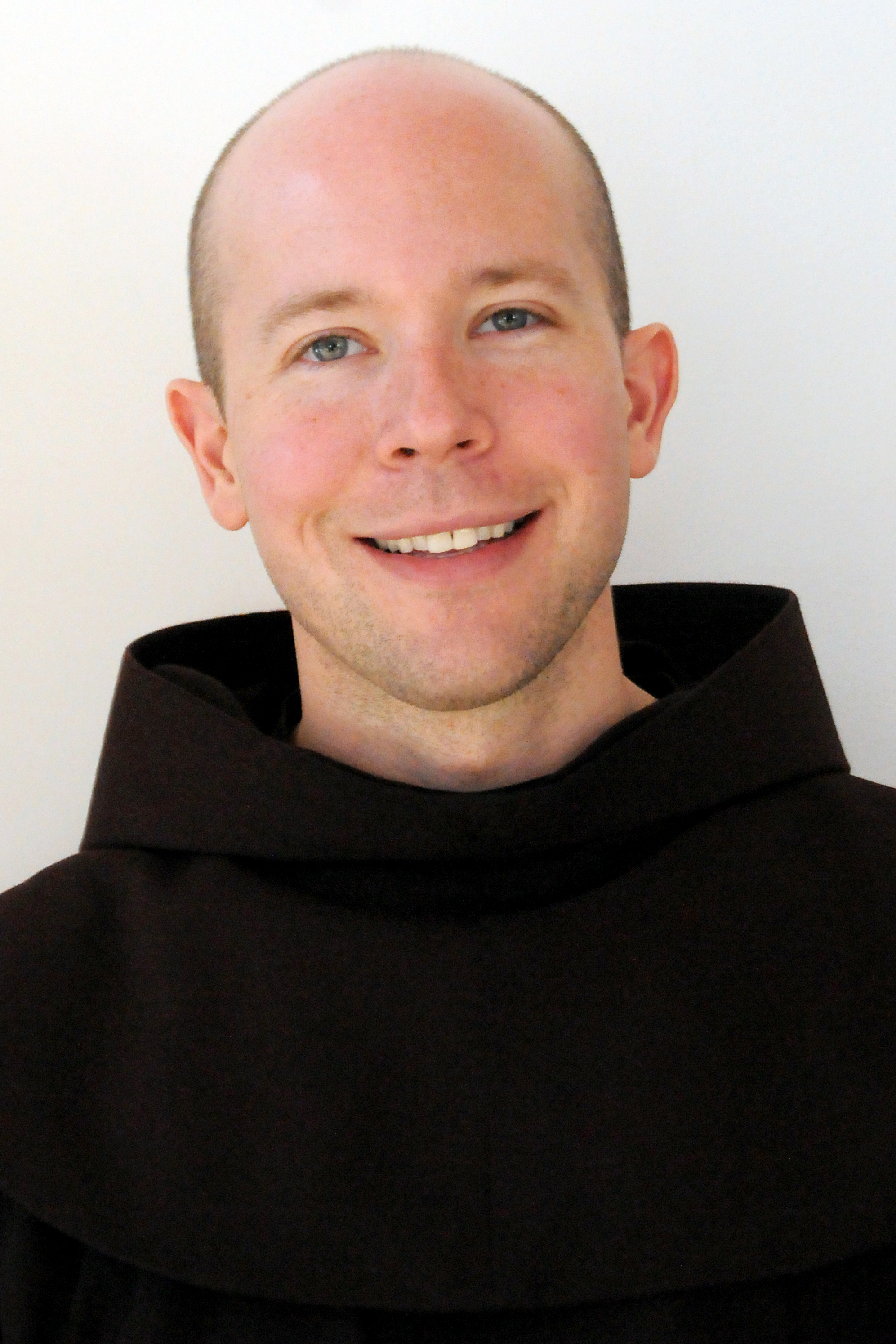 Daniel P. Horan, OFM, PhD
Christ the King Lecture
Currently a Professor of Philosophy, Religious Studies and Theology and Director of the Center for Spirituality at Saint Mary's College in Notre Dame, Indiana, Dan Horan previously held the Dun Scotus Chair of Spirituality at Catholic Theological Union in Chicago. A columnist for the National Catholic Reporter, he is the author of fourteen books, including Catholicity and Emerging Personhood: A Contemporary Theological Anthropology, which received the 2020 First Place Award for Theology Book from the Association of Catholic Publishers, and his two latest are titled A White Catholic's Guide to Racism and Privilege and The Way of the Franciscans: A Prayer Journey Through Lent. Fr. Daniel regularly lectures around the United States and abroad; and serves on a number of university, academic, and publication editorial boards. He is co-host of The Francis Effect Podcast.
Lunchtime Faculty Book Study: Catholicity and Emerging Personhood – pre-registration required through Campus Ministry. Limited to 20 participants. Book provided.
7:00 pm Public Lecture (Kenny Theatre): Look Again - A White Catholic's Guide to Racism and Privilege
Growing up, Fr. Daniel never thought much about race, racism, or racial justice except for what he read in history books. His upbringing as a white, middle-class Catholic shielded him from seeing the persistent, pervasive racism all around him. Drawing on his award-winning text, Horan shares what he has since learned about uncovering and combatting racial inequity in our nation and in our Church, urging us to join the fight.
---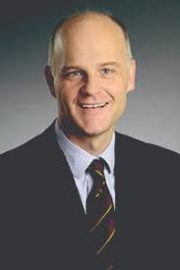 John Meehan, SJ
Fr. John Meehan, SJ, PhD is a Canadian Jesuit who has served as President of Campion College (Regina) and the University of Sudbury. A graduate of McGill, Oxford, Johns Hopkins and the University of Toronto, he has taught and published on Canadian foreign relations, Jesuit history and relations with Indigenous peoples. He is active in reconciliation work with Indigenous communities and recently attended the papal apology to residential school survivors at Maskwacis, Alberta. As part of his Jesuit training, he has worked with gang kids in Mississippi, immigrants, prison inmates and people with disabilities. He is currently Director of the Bill Graham Centre for Contemporary International History at Trinity College, University of Toronto.
7:00 pm Public Lecture (Kenny Theatre): Called to Listen, Serve and Heal: How to be a Catholic University in a Distracted, Polarized World