Communications and Media Relations
The Communications and Media Relations team can be reached weekdays in W052 from 9 a.m. – 4:30 p.m., as well as by email or phone.
Contact Us
Send us an email at communications@kings.uwo.ca.
2022 Communications Survey
Let us know how you'd prefer to like to receive your information from King's. Take the Student Communications Preference Survey or the Staff and Faculty Communications Preference Survey. The survey should take less than five minutes to complete, and all information will be kept confidential. Everyone who completes the survey will be entered into a draw for a swag pack that includes a $50 gift card from the King's Connection.

Jane Antoniak, MCM, APR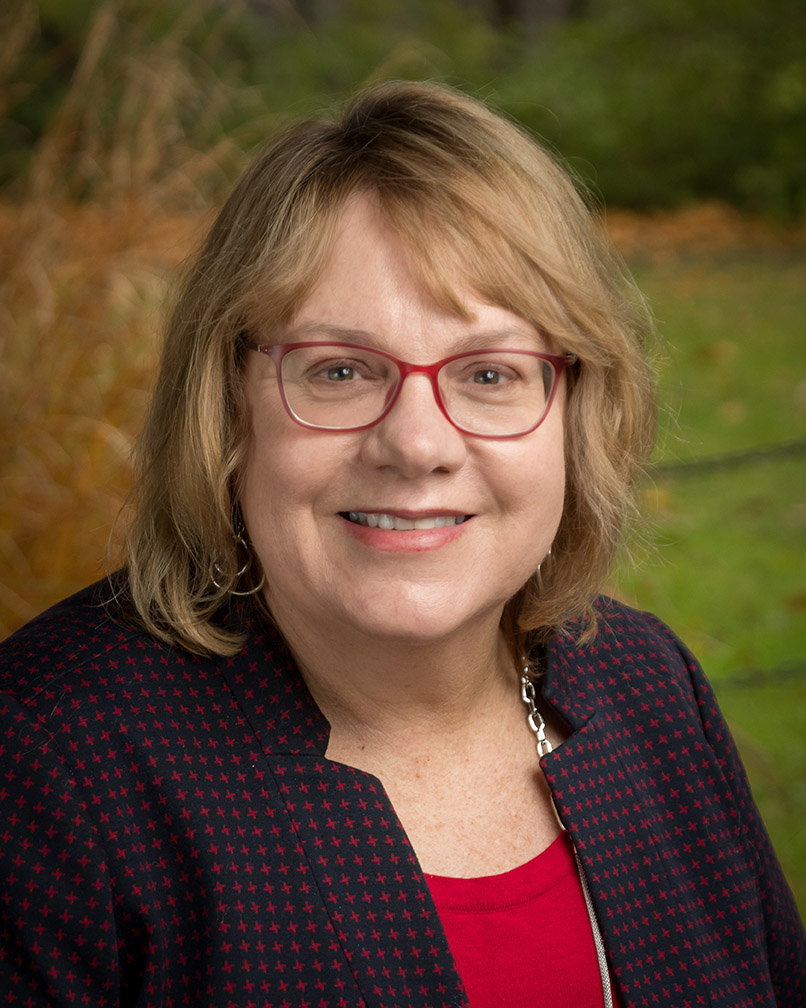 Director of Communications & Media Relations
Email: jane.antoniak@kings.uwo.ca
Cell: 519-719-9366
Chantal Quagliara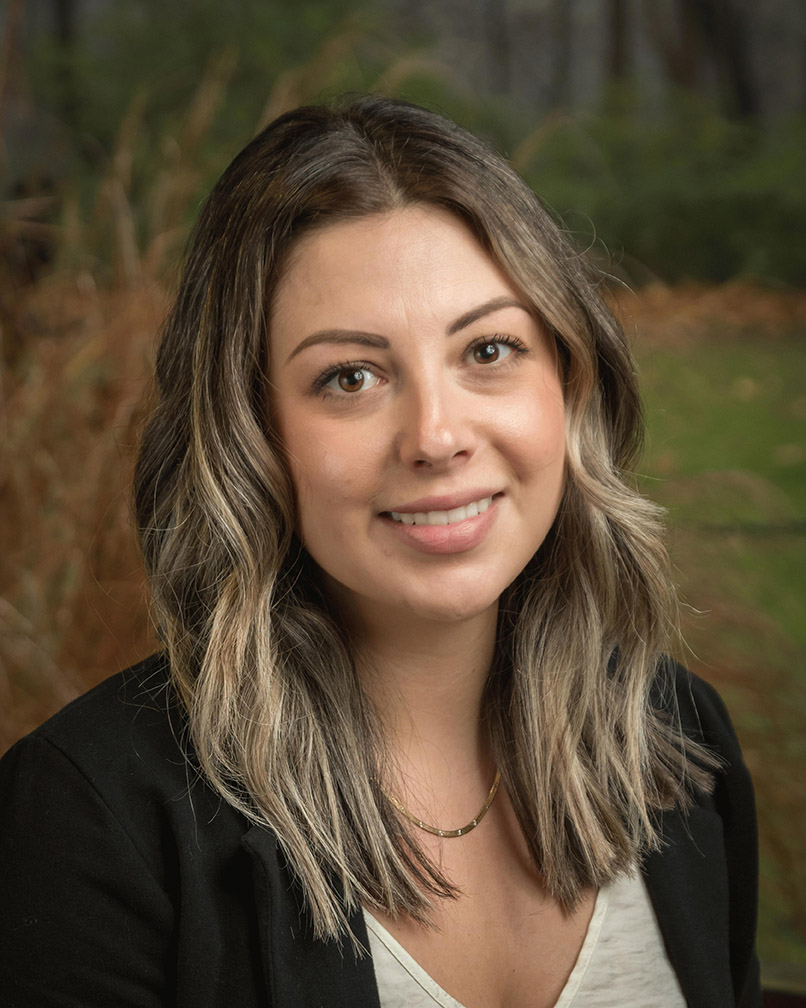 Communications Supervisor
Email: chantal.quagliara@kings.uwo.ca
Cell: 226-580-5464
Nikki Sasso Mitchell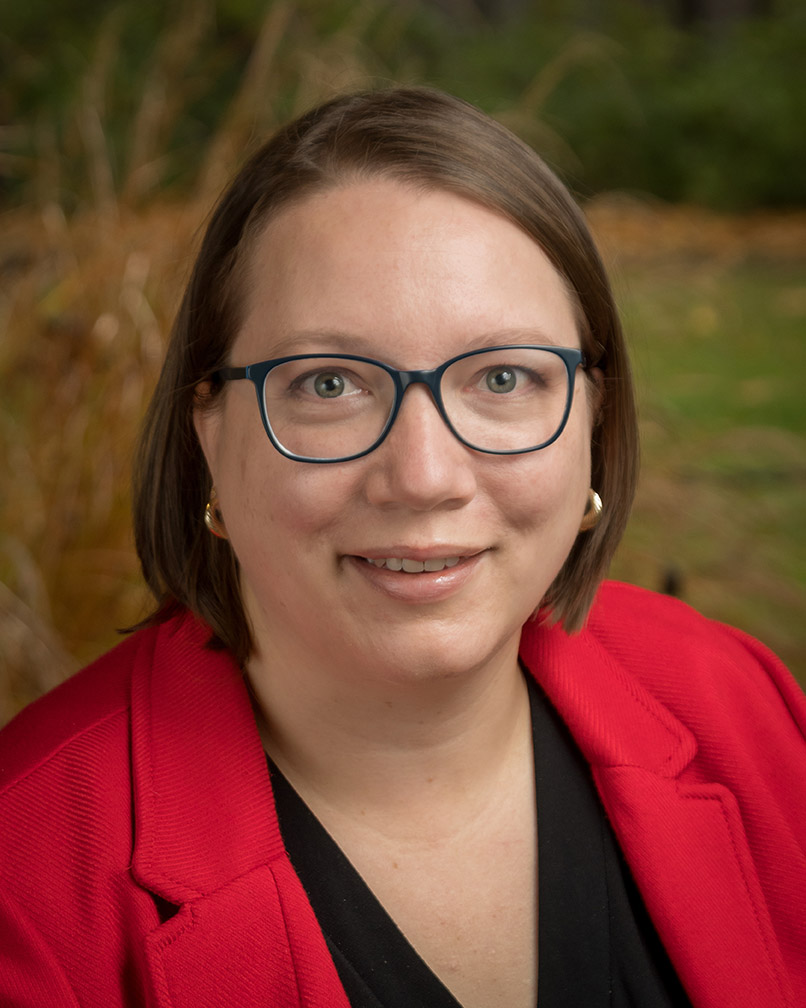 Communications Assistant, Design and Promotion
Email: nikki.sassomitchell@kings.uwo.ca
John Milner

Communications Assistant, Writing and Editing
Email: john.milner@kings.uwo.ca
Laurie Bursch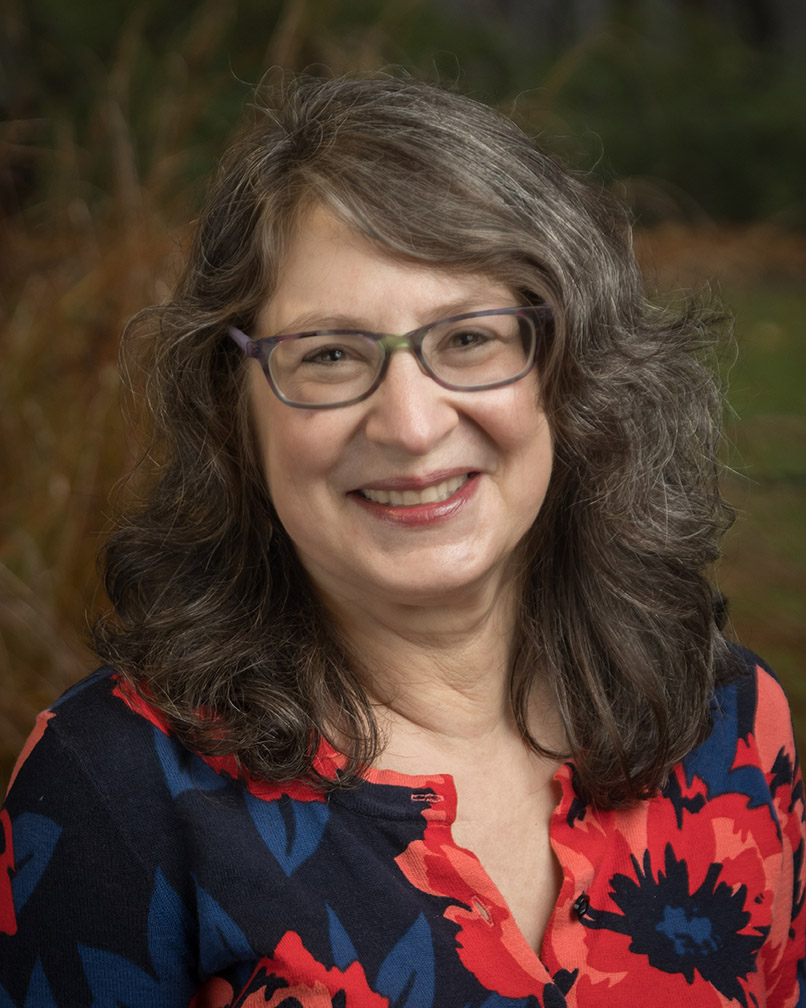 Website Content Specialist
Email: laurie.bursch@kings.uwo.ca
Marissa Ouellette-Quimby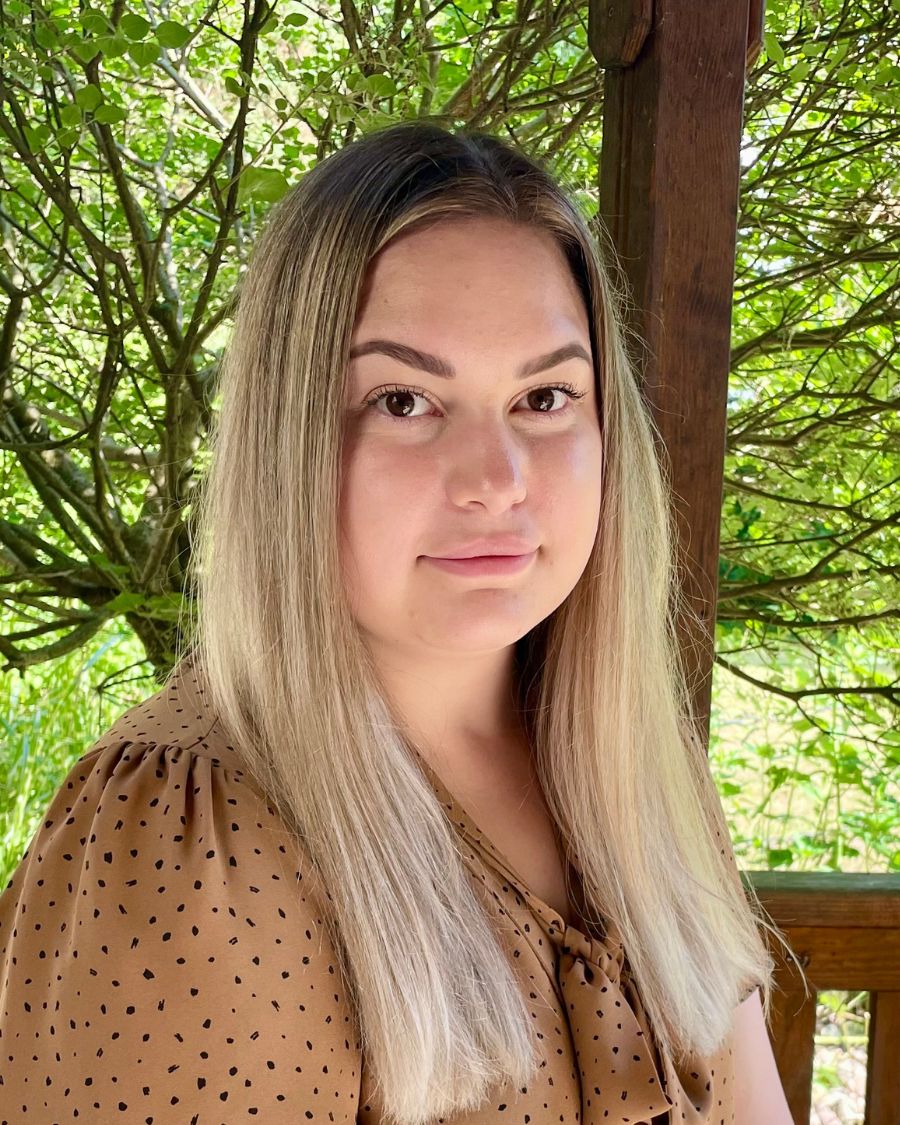 Digital Content Coordinator
Email: Marissa.Ouellette-Quimby@kings.uwo.ca
Cell: 519-521-8518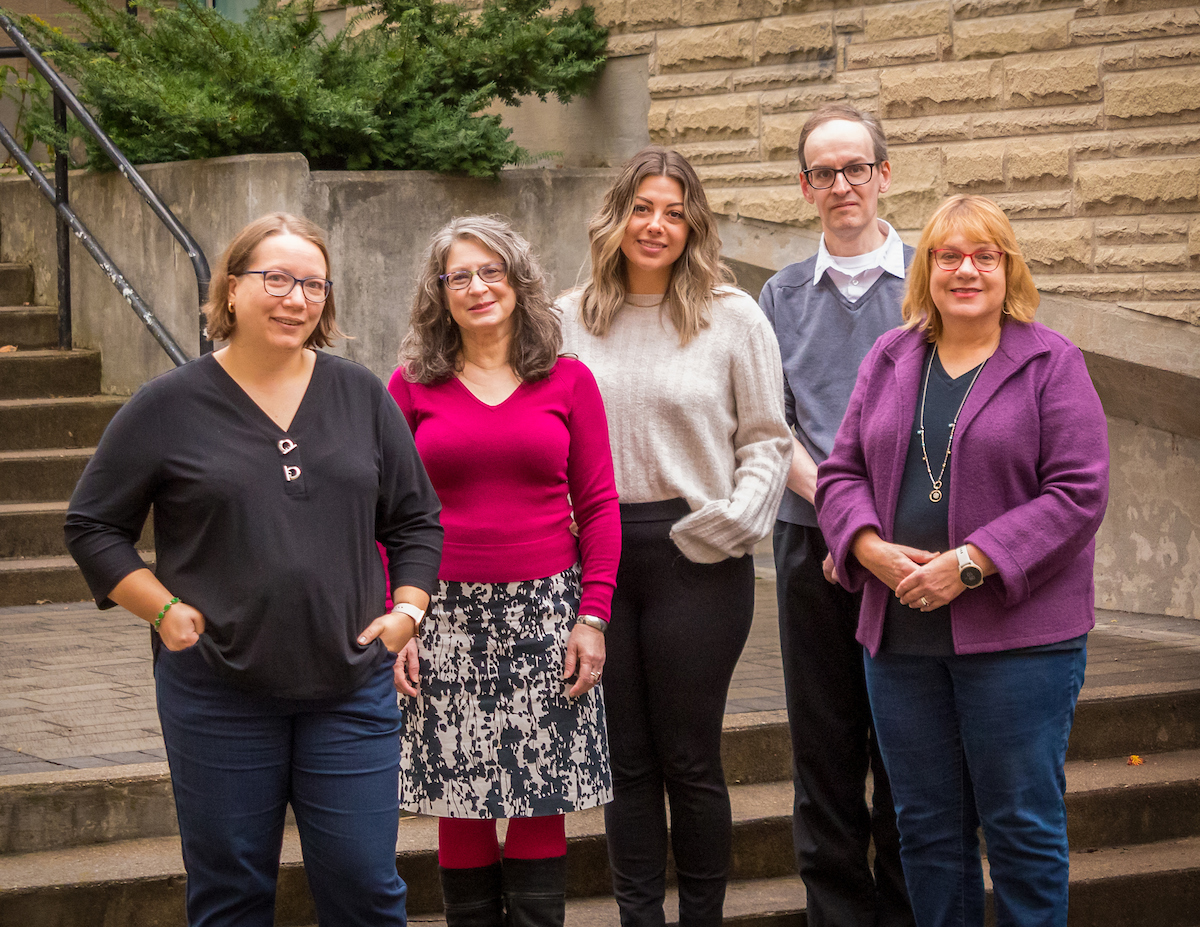 Faculty, staff and students, we want to hear from you. Send your accomplishments, recognitions, awards, research grants and other newsworthy items to https://www.kings.uwo.ca/about-kings/visitor-info/upcoming-events/event-posting-request/.
---
King's Celebrates Grand Opening of The Elizabeth Russell Achievement Centre after $1 Million Donation
November 23, 2022
A White Catholic's Guide to Race and Privilege with Fr. Daniel Horan, Notre Dame
November 15, 2022
King's Convocation Celebration of Overcoming Challenges
October 17, 2022
Student issues to be the focus of mayoral panel at King's University College
September 29, 2022
SAFE program expands services, launches website to increase support for families with counselling by King's social work students
September 20, 2022
Chief Cadmus Delorme speaks on Truth and Reconciliation for Veritas Series
September 13, 2022
King's University College offers resources for media during 2022 Papal Visit
July 20, 2022
King's History experiential learning trip takes students to Europe in time for VE-Day anniversary
April 26, 2022
King's selects recipients of inaugural $1M King's Research Excellence Fund Program
March 29, 2022
Brescia, Huron and King's University Colleges hire Indigenous Initiatives Coordinator
March 2, 2022
Juno Beach Centre awards Fellowship to King's History students
February 22, 2022
King's Sociology course empowers students to generate real-world change
January 6, 2022
King's new Safe Campus policy on sexual violence prevention
December 9, 2016
King's appoints new Director of Human Resources
December 6, 2016
King's University College congratulates 2016 Alumni Award recipients
September 30, 2016
Principal's Lecture on Contemporary Indigenous Issues brings Joseph Boyden to campus for workshop & lecture with local youth
September 27, 2016
King's students begin municipal politics mentorship with London City Councillors
September 16, 2016
King's Professor Rachel Birnbaum named Member of The Royal Society of Canada College of New Scholars, Artists and Scientists
September 13, 2016
Transition to university for students and parents
September 1, 2016
Children of Jewish, Muslim and Christian faiths gather for Peace Camp at King's
August 10, 2016
Director of Libraries appointment
July 27, 2016
Gender lens toolkit developed by King's student will be presented to City of London Corporate Services April 26
April 26, 2016
King's and CUPE 5265 ratify agreement for part-time King's faculty
April 21, 2016
Canada's leading experts on basic income visit King's
April 19, 2016
King's releases inaugural edition of annual research publication
April 14, 2016
Students Host Death Cafe and Celebrate Awareness of Death
March 30, 2016
King's to hold Periscope Lunch and Learn Workshop
March 29, 2016
Community-based psychology projects vie for Agnes Penner Prize
March 24, 2016
Kick off March Break with King's Open House for future students this weekend
March 11, 2016
King's welcomes future students to their March Open House 2016
February 9,2016
King's Cultural Festival Celebrates Cultural Diversity While Promoting International Learning
February 2, 2016
Chief Leslee White-Eye to reflect on Truth and Reconciliation report recommendations during King's Hour Presentation
January 19, 2016
The King's Players Putnam County Spelling Bee
January 13, 2016
King's new responsive design web sites built for multiple devices and unique needs of youth
October 26, 2015
King's students hold Federal Debate for London North Centre
October 5, 2015
Future of work poverty reduction in London
October 1, 2015
Dismantling Rob Ford, Social Media & Politics at King's Hour
September 23, 2015
King's Professor Antonio Calcagno named Member of The Royal Society of Canada College of New Scholars, Artists and Scientists
September 22, 2015
King's Move-in & Opening Ceremonies set for Monday, September 7
September 4, 2015
Children of Jewish, Muslim and Christian faiths gather for Peace Camp at King's
August 24, 2015
Rehabilitated Chimney Swifts to be released tonight from King's roof
August 18, 2015
King's recognizes faculty with annual Award of Excellence in Teaching and names Emeritus professors at Convocation
June 9, 2015
King's Social Justice & Peace Studies Presents Deaf in Prison: A Documentary and panel discussion
March 23, 2015
King's Department of Modern Languages sets Shakespeare's words to music with Western's Faculty of Music
March 20, 2015
King's Open House for future students this weekend
March 10, 2015
King's School of Social Work home of new YouthREX research hub
March 4, 2015
King's University College to host Instameet for Instagram followers and wanna-be's
March 3, 2015
King's Cultural Festival celebrates diversity while promoting international and intercultural learning
February 4, 2015
King's welcomes new Director of School of Social Work
January 14, 2015
London Poverty Research Centre at King's becomes new academic Centre for the University
December 12, 2014
Media Advisory: London Poverty Research Centre Media Conference at King's December 12, 11am
December 10, 2014
King's Professor Robert Ventresca awarded Koenig Prize for Soldier of Christ: The Life of Pope Pius XII
November 6, 2014
Dachau Concentration Camp Exhibition at King's features stories of survivors, film screening & discussions over Remembrance Day time period
November 3, 2014
Disability artists display and discuss Toronto Street Level photographic exhibit at King's
November 2, 2014
London Poverty Research Centre updates status of research
October 8, 2014
King's students to host London Mayoral Debate on October 8, 2014
September 25, 2014
King's Professor Robert Ventresca named Member of The Royal Society of Canada College of New Scholars, Artists and Scientists
September 16, 2014
Three Vice-Principals named at King's University College, London
September 8, 2014
King's welcomes youth to YOU Community Resource Fair
August 20, 2014
Baby Chimney Swifts to be released tonight from King's roof
August 15, 2014
King's Welcomes Brazilian Secondary School Students for Canadian Experience
June 13, 2014
Canada's former auditor general Sheila Fraser to be honoured at King's Convocation
June 9, 2014
King's Welcomes Business Students from India
June 2, 2014
400 secondary students to meet at King's for 10th annual Catholic Student Leadership Conference
May 27, 2014
Walsh University Chamber Singers to Perform at King's
May 6, 2014
King's Open House for future students this weekend
May 1, 2014
London Food Bank media release
April 9, 2014
Poverty Research Centre to Change the Conversation in London
April 7, 2014
King's Chamber Choir performs Canadian choral works in support of immigrant high school students
April 3, 2014
King's Welcome Days for future students this weekend
March 6, 2014
King's Professors examine how the threat of personal failure feeds into lululemon's success
February 11, 2014
King's Cultural Festival brings world of dance, music and stories to Kenny Theatre
February 6, 2014
King's and St. Peter's Seminary Faculty Book Launch
January 23, 2014
Classes resume at King's Wednesday January 8th. Grand Opening of Darryl J. King Centre will begin at noon.
January 7, 2014
King's cancelling classes due to weather. Grand Opening of Student Life Centre Delayed until January 8.
January 6, 2014
Grand Opening Darryl J. King Student Life Centre: Date Change
January 6, 2014
King's University College completes incorporation process
December 31, 2013
King's University College Chamber Choirs presents A Festival of Carols at Windermere on the Mount
November 29, 2013
Homeless Jesus finds a home at King's - statue admired by Pope Francis installed in London
November 29, 2013
American political activist Ralph Nader gives public speech at King's on November 15th
November 14, 2013
Vigil for Walji family by Social Justice & Peace Students
November 11, 2013
King's blended learning conference combines in-classroom and online-learning environments
October 31, 2013
The CBC's Shelagh Rogers brings "Her Story" to London as part of Religious Life Lecture Series
October 21, 2013
Engaging Young Women in Politics: Head Start London kicks off at King's
October 17, 2013
Recent Developments in Jewish-Muslim Interreligious Engagement: Where have we come since 9/11?
October 2, 2013
Record Number of Chimney Swifts Roosting at King's
September 10, 2013
King's re-appoints Principal David Sylvester to five year term
August 28, 2013
King's to host scholars from 11 countries at Edith Stein conference
June 10, 2013
Sisters of St. Joseph to be honoured at Convocation
June 6, 2013
400 secondary students to meet at King's for Catholic Student Leadership conference
May 29, 2013
Brazilian Ambassador to tour King's
May 27, 2013
Mental Health & Deafness examined at King's Workshop
May 23, 2013
King's Model United Nations Unites Secondary School Students for Worldly Debate
May 15, 2013
King's students win internships with Coca-Cola® for national marketing competition
May 9, 2013
King's University College Chamber Choir to perform Handel's Messiah
April 2, 2013
King's University College welcomes Tariq Ramadan to Centennial Hall for Religious Life Lecture Series
March 12, 2013
King's University College at Western University welcomes new Manager of Communications and Media Relations
March 11, 2013
King's University College Chaplain travels to Rome for commentary on Papal Conclave
March 8, 2013
King's University College hosts 10th Annual Cultural Festival
February 5, 2013
Re-appointment Announcement
Brescia University College and King's University College to host Catholic students and chaplains from across Canada
Oct. 23, 2012
Release of at-risk bird species (chimney swifts) set for this week at King's
August 14, 2012
King's students taking learning outside classroom in trip to northern First Nations community
June 25, 2012
Ontario high school students to hone debating skills at King's Model United Nations May 10
May 7, 2012
Centre for Jewish-Catholic-Muslim Learning event promotes interfaith dialogue
March 27, 2012
em>
King's University College pleased to welcome Brent Shea (London Police Services) to present Policing and Security
March 30, 2012
King's University College to host roundtable discussion on United States foreign policy
March 21, 2012
The Centre for Creativity at King's University College presents evening of classical Japanese and contemporary dance
March 20, 2012
Construction of Student Life Centre at King's University College to create estimated 200 jobs and over $4 million of income for city
March 19, 2012
King's University College at Western University to host We Canada: Dialogue and Action for Earth Summit 2012
February 24, 2012
King's students depart for Harvard to participate in Model UN
February 15, 2012
King's University College Green Team presents Ugly Sweater Day and Competition in support of WWF's National Sweater Day
February 3, 2012
9th annual Cultural Festival to be held at King's University College February 2
January 31, 2012
King's University College welcomes Jesse Manibusan and his transformative presentation to upcoming Religious Life Lecture Series event
January 24, 2012
Canadian B-boy and motivational speaker, Luca Lazylegs Patuelli to speak at King's University College on January 20
January 19, 2012
King's University College welcomes Rabbi Kronish to discuss dialogue between faiths for peace
December 8, 2011
King's University College to observe Remembrance Day
November 10, 2011
Canadian actor TJ Dawe to present his renowned one-man show at King's University College November 8, 2011
November 7, 2011
Dr. Decker-Pierce re-appointed as Director, School of Social Work
October 31, 2011
Historic Saint John's Bible to appear at King's University College October 23-27
October 21, 2011
The Centre for Creativity at King's University College to host Re/Visioning Frida Art Exhibition
October 6, 2011
King's University College Students' Council presents Canadian water crusader Maude Barlow
October 4, 2011
Candidates' debate to be held at King's University College on September 29, 2011
September 28,2011
Renowned author Jane Urquhart to visit King's University College September 21, 2011
September 19, 2011
King's University College at The University of Western Ontario announces $2.4 million student gift towards Darryl J. King Student Life Centre
King's University College to announce major student gift and reveal updated design of Darryl J. King Student Life Centre
September 9,2011