Board of Directors
Aaron Atcheson
Aaron Atcheson is a commercial real estate, environmental, infrastructure and energy lawyer with Miller Thomson LLP. Aaron and his wife Tiffany have three boys. Aaron enjoys running and coaching basketball.
Nonie Brennan
Collaborating Faculty and Senior Advisor
Dr. Brennan currently serves as Collaborating Faculty and Senior Advisor to the Institute of Global Homelessness. She holds a Doctor of Business Administration from Case Western Reserve University's Weatherhead School of Management, an MS in Public Service from DePaul University and a BA in English and History from King's University College at Western University. In 2017, she received an Honorary Doctor of Laws from Western University.
Deanna Bond
College Council Appointment (non-academic staff)
Ken Deane
Ken Deane is a retired health care executive who now consults in health care. Ken graduated from the Schulich School of Business at York University with a Bachelor of Business Administration degree and a Master of Business Administration degree. He holds a Chartered Professional Accountant (CGA) designation.
Rev. Gary Ducharme
St. Peter's Seminary
A graduate of King's University College in 1979 (BA) and 1982 (MDiv) and student at St. Peter's Seminary, Fr. Gary Ducharme was ordained a priest for the Diocese of London on May 7, 1983. He has served as parish priest in Windsor, Sarnia, Goderich and London. Currently, Fr. Gary is a member of the St. Peter's Seminary faculty, serving as a spiritual director and formator of seminarians.
Grigori Erenburg
College Council Appointment (Faculty)
Fred Galloway
President, F.J. Galloway Associates Inc.
Fred Galloway is President of F. J. Galloway Associates Inc., of London, Ontario, a firm he founded in January 1989. The firm specializes in a wide range of assignments with not-for-profit and municipal organizations involving feasibility and business plans, strategic planning, organizational development reviews, governance, amalgamations/integrations executive search and a host of other services. Fred holds an Honours Bachelor of Arts Degree in Recreation from the University of Waterloo, a Masters of Science Degree in Planning from Michigan State University and a Masters of Business Administration Degree from the University of Western Ontario's Ivey School of Business. In 2002, he was awarded an Honorary Diploma from Fanshawe College for Community Service.
Kapil Lakhotia (Chair of the Board)
CEO, London Economic Development Corporation
Kapil Lakhotia is the President and Chief Executive Officer (CEO) at the London Economic Development Corporation (LEDC). He has an honours degree in Economics from King's and a Masters of Economics from the University of Waterloo. Mr. Lakhotia has over two decades of educational, professional and voluntary experience and also taught economics at King's from 2005 to 2010.
Andrea Lawlor
College Council Appointment (faculty)
Dr. Andrea Lawlor is an Associate Professor in the Department of Politics and International Relations at King's. Her research focuses on Canadian public policy and administrative law.
Lucy Lee
Lucy Lee is a partner at Cohen Highley LLP, where she practices in the areas of personal injury, medical malpractice, insurance defence, and non-profit co-operative housing. Raised in London, ON, she graduated in 1992 from King's University College, then went on to London, England, where she attended Thames Valley University and obtained an LL.B. First Class Honours in 1997. Lucy is the Past President of the Board of Directors of LEADS Employment Services London, and a supporter of the Canadian Paraplegic Association and the Acquired Brain Injury Association.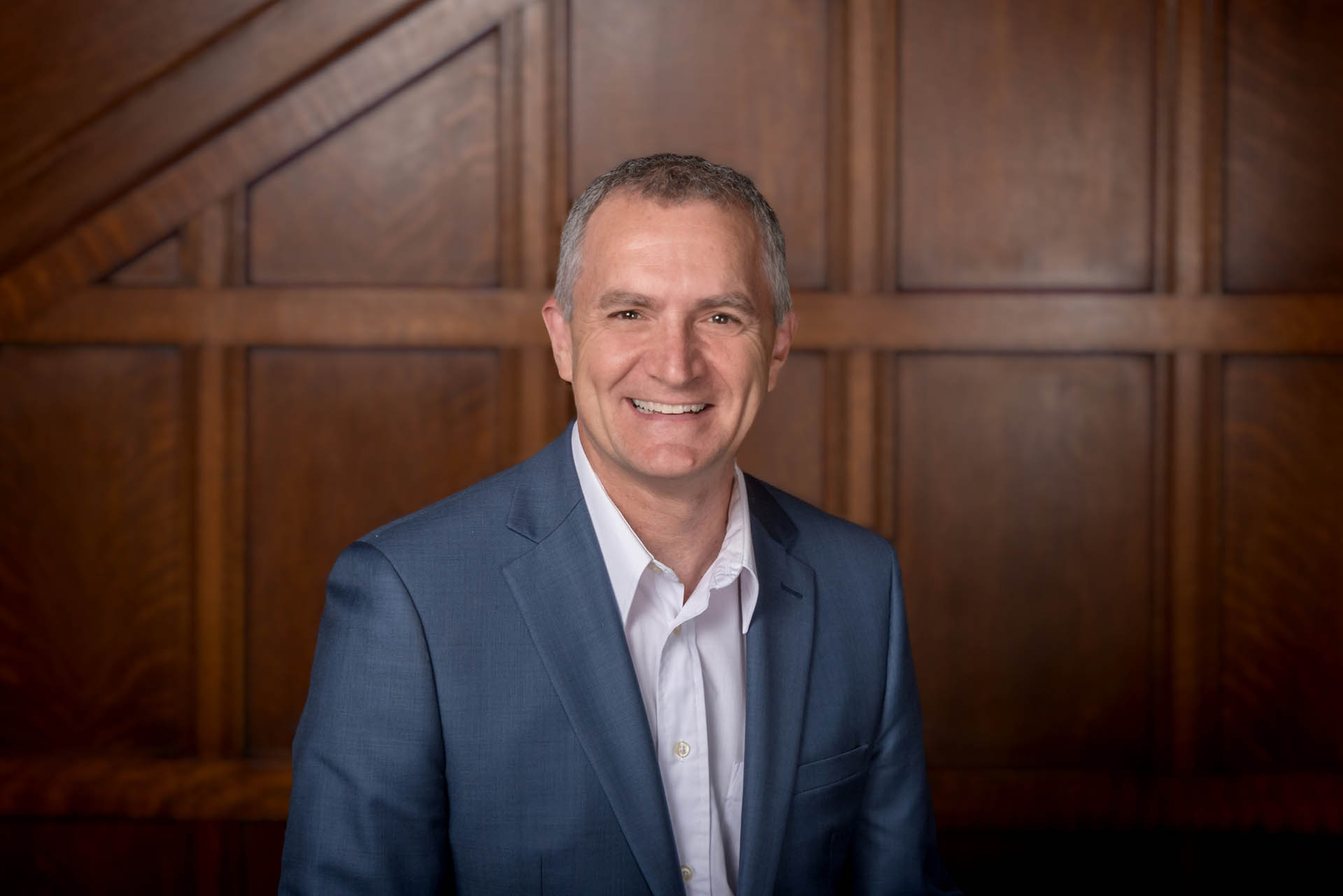 Christie MacDonald
Medical Director University Campus, LHSC, Associate Professor Schulich School of Medicine and Dentistry
Christie completed a Bachelor of Science in Physical Therapy in 1999 and a Masters of Science in 2001 at Western University. After graduating from the Faculty of Medicine at The University of Toronto in 2005, she returned to London for residency. She currently works as an emergency physician at London Health Sciences Centre and St. Joseph's Health Centre, and is the Medical Director of the University Hospital Emergency Department. She is an Associate Professor at the Schulich School of Medicine and Dentistry at Western University.
Vince MacDonald
Vince MacDonald, Ph.D., is an instructor at Western University's Faculty of Education, where he has received the Award of Excellence in Undergraduate Teaching. He has also been awarded the Prime Minister' Award for Teaching Excellence in Math, Science and Technology, and the United Way Perth-Huron's Spirit of Community Award. He is a retired Director of Education for the Huron-Perth Catholic District School Board.
Jeff Major
Vice-President Finance & Support Services
Roshaydia Morgan
KUCSC President
Hassan Mostafa
Dentist and Owner/Operator of Dove Dental Centre Hyde Park
Hassan Mostafa is an active member of London's Muslim community and has held various leadership roles. He is a practicing dentist and has a family with three young children.
Michael (Mike) O'Hare
Director of Human Resources - Diocese of London
Mike O'Hare is currently supporting the Diocese of London in his role as Director of Human Resources. In his previous roles as Vice President of Human Resources, Mike has supported a number of varied businesses including oil & gas, agri-products, and chemicals. He holds a Bachelor's degree (Economics) from King's and a Bachelor of Commerce (Honours Business Administration) and MBA from the University of Windsor.
Tara Sanatagapita
Tara Santagapita is the Director of Corporate Services at the Western Fair District. Her management portfolio includes the leadership and oversight of the Association's finance, IT, trades departments along with capital project construction, insurance, and legal matters. Tara is married with two young children and enjoys helping others and her community whenever she can.
Nancy Sutherland
A King's alumna, Nancy has built her career in service to others. She is the President and CEO of The Sunshine Foundation of Canada, a national charity that changes the lives of children and youth.
Paul Tufts
Paul Tufts is the President of Tufts Consulting Inc. specializing in leadership development and resolving conflict in the workplace. Prior to this role, Paul worked in the education sector for more than 35 years. His work included experience in both the private and public-school settings, as well as an international experience as an education advisor in Malaysia. He and his wife Janet have three adult children and three grandchildren.
Robert Ventresca
Vice-President & Academic Dean (interim)
Paul Wilton
College Council Appointment (professional)
Paul Wilton is the associate registrar at King's. He graduated King's with an Honours degree in Political Science and History and has completed Bachelor of Education and Master of Public Administration degrees from Western. Paul completed a certificate in Not-For-Profit Governance at Queens University. Hi is the President of the Canadian Hemophilia Society and former Secretary of the Urban League of London.
Ken Yeung
UWO Board of Governors representative
Ken Yeung holds a joint faculty appointment in Chemistry and Biochemistry at Western University since 2001. His research expertise is in bioanalytical chemistry. His recent focus is on the application of mass spectrometry for the imaging of brain tissue for neurobiology research. He is currently serving as Assistant Dean (Student Experience) in the Faculty of Science. He was a Senate member at Western from 2017-2022 and was elected to the Western Board of Governor by Senate in 2022.