2018-19 Board of Directors
Rev. Pio Beorchia
Rector of St. Peter's Seminary and Priest of the Diocese of London
Sauro Camiletti
Interim Principal and Academic Dean
Hadia Fiaz
KUCSC President
Hadia Fiaz is currently serving as the president of the King's University College Students' Council. She is a fourth year student pursuing an Honors Specialization in Political Science with a Minor in Philosophy. Hadia has considerable experience in student governance and advocacy. Her experience in these areas has been garnered through her work with student unions, university administrations, and elected representatives and lobbying groups operating at both the municipal and provincial levels.
Fred Galloway
President, F.J. Galloway Associates Inc.
Fred Galloway is President of F. J. Galloway Associates Inc., of London, Ontario, a firm he founded in January 1989. The firm specializes in a wide range of assignments with not-for-profit and municipal organizations involving, feasibility and business plans, strategic planning, organizational development reviews, governance, amalgamations/integrations executive search and a host of other services. Fred holds an Honours Bachelor of Arts Degree in Recreation from the University of Waterloo, Masters ofScience Degree in Planning from Michigan State University and a Masters of Business Administration Degree from the University of Western Ontario's Ivey School of Business. In 2002, he was awarded an Honorary Diploma from Fanshawe College for Community Service.
Glenn Hardman
Chartered Professional Accountant Partner, Canadian Tax, BDO Canada
Glenn is a Partner in BDO's London office and has specialized in tax for over 30 years. His area of expertise includes Canadian tax, cross border, and estate planning matters for a wide range of clients. Glenn graduated from Wilfrid Laurier University with an Honours Business Administration degree in 1983. He obtained his Chartered Accountant designation in 1985, while practicing with a national public accounting firm in Toronto and London, and completed the CICA In-Depth Tax Course in 1989.
Gyongyi Hegedus
King's Professor of Religious Studies
Ginger (Gyongyi) Hegedus is associate professor at the Department of Philosophy and Religious Studies at King's College. She holds a Ph. D. from the Catholic University of Leuven (Belgium) and a post-doctoral degree (L.M.S.) from the University of Toronto (PIMS). Author of several books and articles, her research area is Islamic and Jewish thought and medieval philosophy.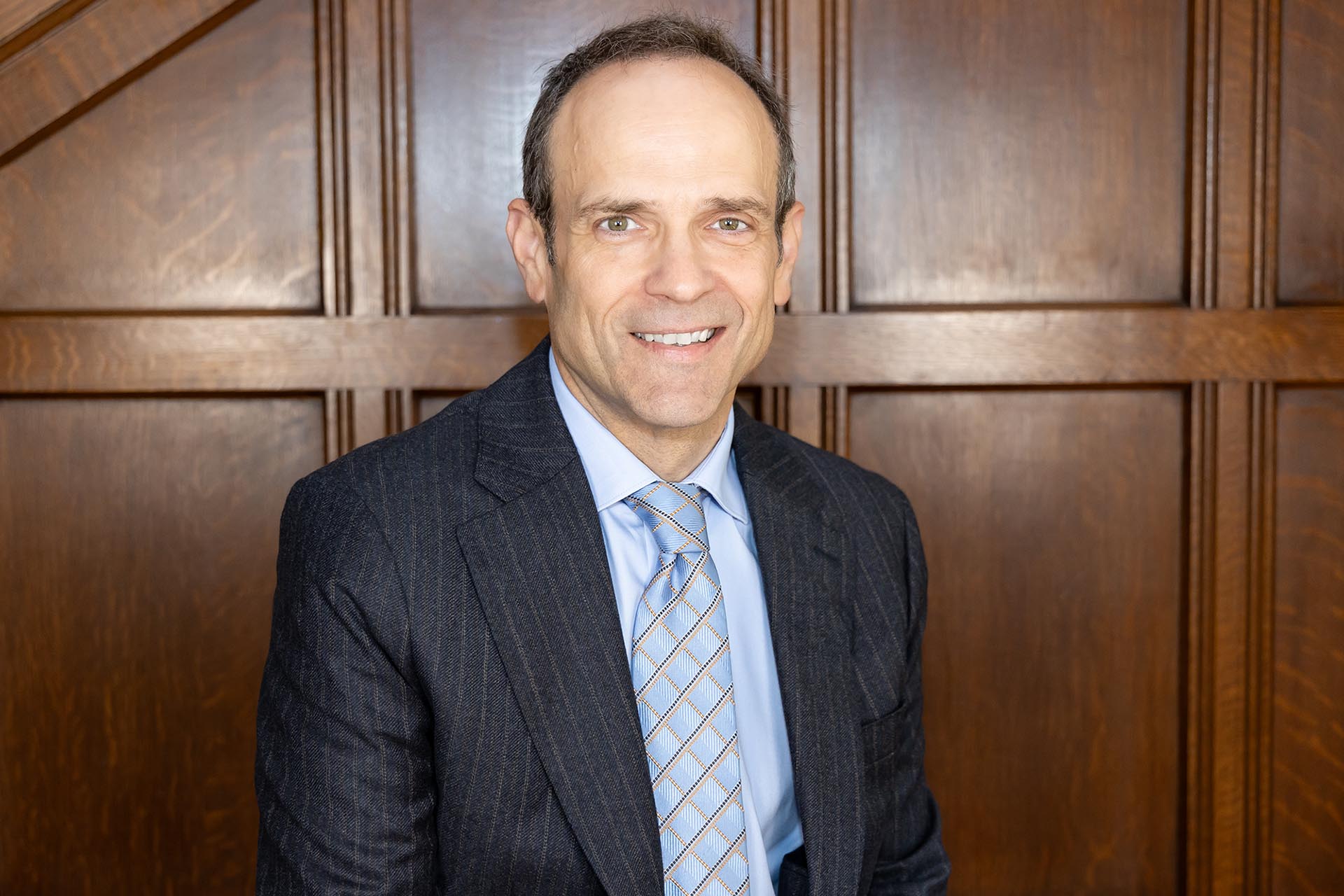 Rob Ventresca
King's Professor of History
Andrew Jardine
Secretary to the Board
Kapil Lakhotia
CEO, London Economic Development Corporation
Kapil Lakhotia is the President and Chief Executive Officer (CEO) at the London Economic Development Corporation. He has an Honours degree in Economics from King's and a Masters of Economics from the University of Waterloo. Mr. Lakhotia has over two decades of educational, professional and voluntary experience and also taught economics at King's (2005-2010).
Christie MacDonald
Medical Director University Campus, LHSC
Associate Professor Schulich School of Medicine and Dentistry
Jeff Major
Vice-Principal Finance & Support Services
Jack Malkin
Commercial Real Estate and Business Development Consultant
Dan Mathieson (Past Chair of the Board)
Mayor of the City of Stratford

Andrea Jolliffe
Manager, King's University College Students' Council
A graduate of King's I am now privileged to serve as General Manager of King's Students' Council. In my role I use my experience and institutional memory to ensure the smooth functioning and progressive growth of Students' Council.
Hassan Mostafa
Dentist and Owner/Operator of Dove Dental Centre Hyde Park
Hassan is an active member of London's Muslim community and has held various leadership roles. He is a practicing dentist and has a family with three young children.
Michael (Mike) O'Hare
Director of Human Resources - Diocese of London
Mike O'Hare is currently supporting the Diocese of London in his role as Director of Human Resources. In his previous roles as Vice President of Human Resources, Mike has supported a number of varied businesses including Oil & Gas, Agri-Products, and Chemicals. He holds a Bachelor's degree (Economics) from King's and a Bachelor of Commerce (Honours Business Administration) and MBA from the University of Windsor.
Grace Parraga
Professor, CIHR New Investigator, Scientist (Robarts Research Institute)
Dr Parraga completed her BSc (Hon) and MSc in Biochemistry at The University of Western Ontario. She trained with Dr Rachel E Klevit in Seattle and completed her PhD at the University of Washington. After completing post-doctoral studies at the Biozentrum, University of Basel, (Switzerland), she joined F. Hoffman La Roche AG as a Scientist in Pharma Research and Development. In 2004, she returned to academic research at Robarts Research Institute, The University of Western Ontario.
Kelly Regan (Chair of the Board)
Emergency Physician, LHSC, St Joseph Health Care Centre,
Associate Professor Schulich School of Medicine and Dentistry
Dr. Regan has been a member of the Board since 2010 and Chair of the Board since 2017. She is a previous member of the Board's Employee Relations Committee and served as Vice-Chair of the Board from 2015-2017. Along with her professional work as an Adult Emergency Physician at London Health Sciences Centre (since 1991), Dr. Regan is an Associate Professor at the Schulich School of Medicine and Dentistry, Western University. She is committed to the health and education of youth through her work at King's, Western and in the wider community.
Rev. Mark Sargent (Vice-Chair of the Board)
Priest of the Diocese of London and Director of Priest Personnel for the Diocese of London
Linda Staudt
Director of Education, London District Catholic School Board
Serving as Director of Education for the London District Catholic School Board. As Director of Education I work with and learn from dedicated educators and staff throughout the District to address the faith formation, student achievement and well-being needs of our students.
Matthew Thuss
Investment Advisor, CIBC Wood Gundy
Matthew graduated from King's in 1998 with a BA in Economics. Along with his parents, Henry and the late Rosemary Thuss, Matthew has been involved with King's and the Foundation through the support of events like the King's Golf Classic. Matthew works as an Investment Advisor with CIBC Wood Gundy, and he lives in London with his wife Beth and their four children.
Leslee White-Eye
Consultant, Facilitator and Speaker / Former Chief of the Chippewas of the Thames First Nation
Leslee White-Eye is a governance and education specialist currently working with 8 First Nations on jurisdiction over education. She has a Masters of Education from University of British Columbia with 25 years' experience working in education. She is most proud of her most recent civic role as Chippewas of the Thames' first elected woman chief of Chippewas of the Thames First Nation from 2015-2017.
Peter Wilkinson
Senior Vice-President Regulatory and Public Affairs at Manulife Financial
Senior Fellow in Public Policy at the Munk School of Global Affairs and Public Policy at the University of Toronto
Paul Wilton
Admissions and Liaison Officer
Paul Wilton is an Admissions and Liaison Officer at King's. He graduated King's with an Honors degree in Political Science and History and has completed Bachelor of Education and Master of Public Administration degrees from Western. Paul completed a certificate in Not-For-Profit Governance at Queens University and serves as President of the Canadian Hemophilia Society and Secretary of the Urban League of London.