Awards of Excellence in Teaching
King's is proud to celebrate our outstanding faculty with two annual awards:
the Award of Excellence in Teaching (Full-Time Faculty) and the Award of Excellence in Teaching (Part-Time Faculty).
Deadline for nominations is Friday, March 17, 2023.
Teaching Awards at King's were established in 1996. These awards are based on evidence of continued contributions to the academic development of our students. All instructors, full- or part-time, with academic teaching responsibilities at King's are eligible to be nominated.
Nominations are welcomed from students, faculty, and staff.
Eligibility requirements
Currently teaching at King's
Full-time faculty: a minimum of five years of teaching experience at King's
Part-time faculty: a minimum of three years of teaching experience at King's
Selection criteria
Among the factors considered in selecting the recipient are:
Classroom instruction (lectures, small groups, labs, etc.)
Academic counselling, mentoring, tutoring, and advising of students
Course design
Curriculum development;
Preparation of educational materials
Innovative teaching methods
The Award Selection Committee is made up of the Associate Academic Dean (Chair), the President of the King's University College Student Council, the President and the Vice-President & Academic Dean (or chosen representatives), two student members of the Faculty Council, two Alumni, two Faculty members, one Professor Emeritus and the Vice-Principal, Enrolment Services and Strategic Partnerships.
The recipient for full-time faculty in 2022 was Dr. Sam Frankel, Associate Professor in Childhood and Youth Studies. The recipient for the part-time faculty was Dr. Oleksa Drachewych, Lecturer in the Department of History.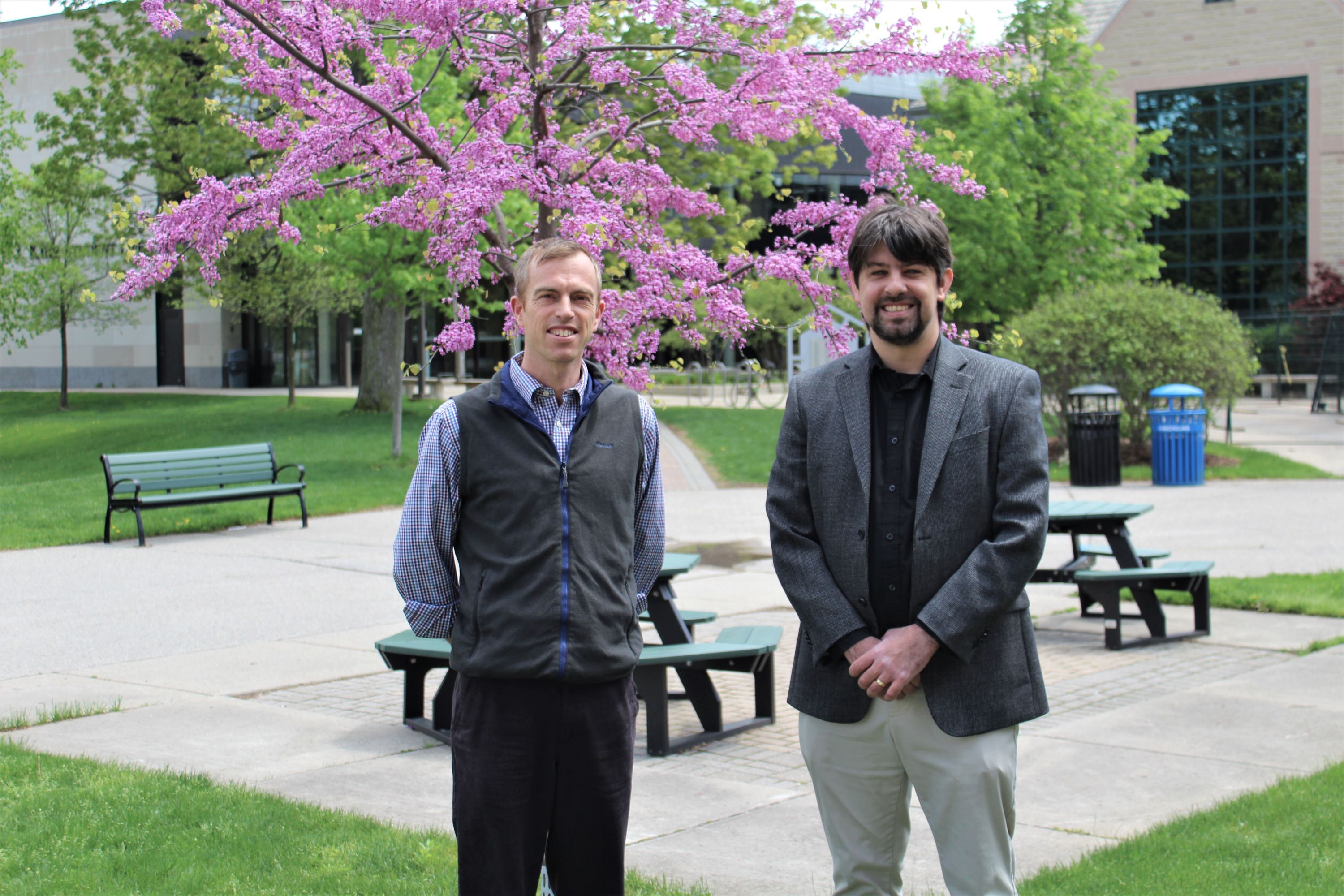 In addition to the Award of Excellence in Teaching, the full-time recipient will receive a cash award up to $900 and the honour of presenting the annual Christopher Perrin Beatty Lecture. In the event that the full-time recipient is unavailable to fulfill this obligation, the committee will consider the part-time recipient for the cash award and lecture. This important lecture was established by the Beatty family to honour the memory of their son Christopher Beatty, a 2007 alumnus who passed away in 2008 at the age of 23.
Read more about the 2022 Award of Excellence in Teaching winners.
Award of Excellence in Teaching (Full-Time Faculty)
2022 Dr. Sam Frankel
2021 John Grant
2020 Graham Broad
2019 Rick Csernik
2018 Brian Patton
2017 Trevor Hunter
2016 Jacquetta Newman
2015 Joe Michalski
2014 Alison Meek
2013 Erin Hannah
2012 Chris Roney
2011 Antonio Calcagno
2010 Laura Melnyk Gribble
2009 Siu Ming Kwok
2008 Raija Koski
2007 John Orange
2006 David Meredith
2005 David MacGregor
2004 Imants Baruss
2003 Paul Werstine
2002 Hunter Brown
2001 Not awarded
2000 Lesley Harman
1999 Rose Marie Jaco
1998 Gary Paterson
1997 Nicholas Skinner
Award of Excellence in Teaching (Part-Time Faculty)
2022 Dr. Oleksa Drachewych
2021 Nigel Joseph
2020 Vidya Natarajan
2019 Kimberly Baltzer-Jaray
2018 Carrie Arnold
2017 Jeremy Greenway
2016 Joseph Turnbull
2015 Sid Noel
2014 Ruth Ann Strickland
2011 Jeff Vacante