Learning Skills Services can help you learn a variety of scholastic skills, including time management, study strategies, information organization techniques, exam preparation, and much more.These services are available for all current King's students. Individual appointments with a learning skills strategist, sessions with peer learning coaches, and exam prep workshops are available to assist you in achieving your academic goals.
Individual Appointments with the Learning Skills Strategist
Students can discuss individual issues and concerns about a range of learning skills with the Learning Skills Strategist. Students can come in for a single session to address a particular problem (e.g.breaking down a big assignment into manageable tasks), or multiple sessions for more pervasive problems (e.g.procrastination) that may require substantial support for skill development.
STARS Learning Lab (W022)
Get help from a friend -- the learning lab utilizes a peer-led coaching model to provide strategies, support, and guidance for relevant learning skill development and assist students in discovering how technology can be used appropriately to help them become a more organized and effective student.
Appointments with a Peer Learning Coach are available on Tuesdays 1:00-6:00pm and Thursdays 1:00-4:00pm. Drop-in hours are on Wednesdays 1:00-4:00pm.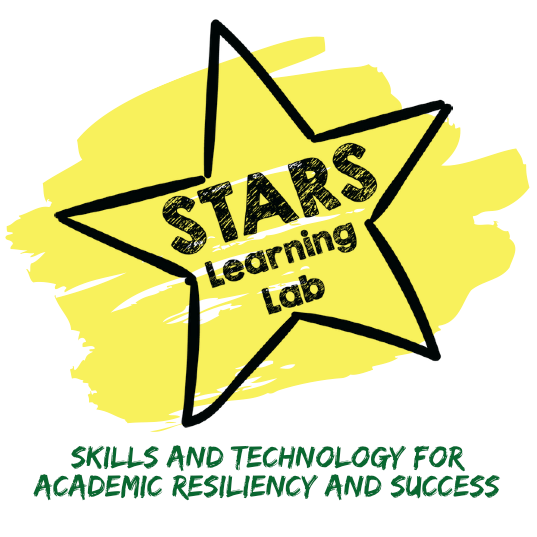 To schedule an individual appointment with our Learning Skills Strategist or with the Peer Learning Coaches in the STARS Learning Lab, please complete the Appointment Request Form.