National Day for Truth and Reconciliation
In June 2021, the government passed legislation to make September 30 a federal statutory holiday called the National Day for Truth and Reconciliation (NDTR). This day provides an opportunity for every Canadian to recognize and commemorate the legacy of residential schools. This may present itself as a time for quiet reflection or participation in a community event.
Read more about the National Day for Truth and Reconciliation.
On September 29 at 11 a.m., a flag-raising ceremony will take place at the flag poles in front of Wemple Hall. Lila Bruyere, our guest of honour, will share her experience as a residential school survivor. As we work together in Truth and Reconciliation, we are humbled and honoured to host our Indigenous community to assist us in our understandings of those who sacrificed everything as part of our collective history.
Visit Western's Office of Indigenous Initiatives NDTR events page for information on other events.
Other Local NDTR Events
Atlohsa Family Healing Services has NDTR events on September 29 and 30: visit their events page for details.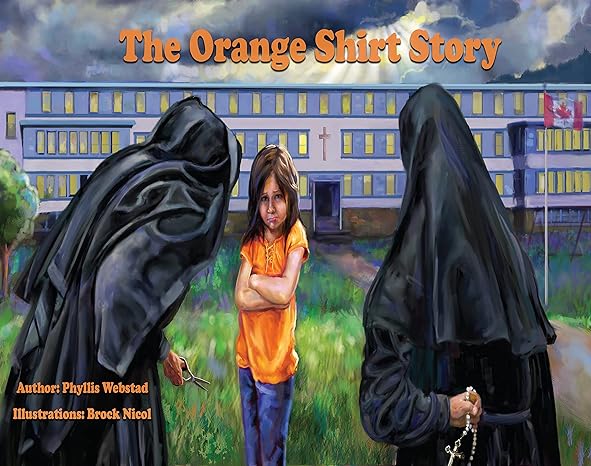 To purchase an orange t-shirt, visit Atlohsa's online store, or one of their pop-up locations. Sean Hoogterp, King's Indigenous Initiatives Coordinator, recommends The Orange Shirt Story: The True Story of Orange Shirt Day, a children's book by Phyllis Webstad, who wore a shiny orange shirt on her first day of residential school.
The N'Amerind Friendship Centre has events on September 30; visit their events page for details.
Never Ever Forget Me/Gawii Wiikaa Ga-Nendimisii: an Indigenous Music Festival and Artisan Market
Friday, September 29, from 4 - 9 p.m. and Saturday, September 30, from 10 am - 7 p.m.
Western Fair District Agriplex, 845 Florence St.
Proceeds from this event go toward saving the remaining structure of the Mount Elgin Indian Industrial School barn to create a Mount Elgin Museum and Interpretive Centre.
More events can be found on the City of London's National Day for Truth and Reconciliation page.
September 25 - 30, 2023: Truth and Reconciliation Week is a virtual national event organized by the National Centre for Truth and Reconciliation. During the week, the NCTR is offering a series of free online lunch and learn sessions to facilitate learning for Canadians on topics related to Truth and Reconciliation. These 50-minute daily sessions feature a range of speakers and will provide participants with the opportunity to ask questions and engage in further conversations. Get more information about each session and register.
We acknowledge that our campus at King's University College is situated on the traditional territories of the Anishinaabeg, Haudenausaune, Lenaapeewak, and Attawandaron peoples, all of whom have longstanding relationships to the land of Southwestern Ontario and the City of London. The First Nations communities of our local area include Chippewas of the Thames First Nation, Oneida Nation of the Thames, and Munsee Delaware Nation. And in our region, there are eleven First Nations communities, as well as a growing Indigenous urban population. King's University College values the significant historical and contemporary contributions of local and regional First Nations, and all of the Original Peoples of Turtle Island (also known as North America).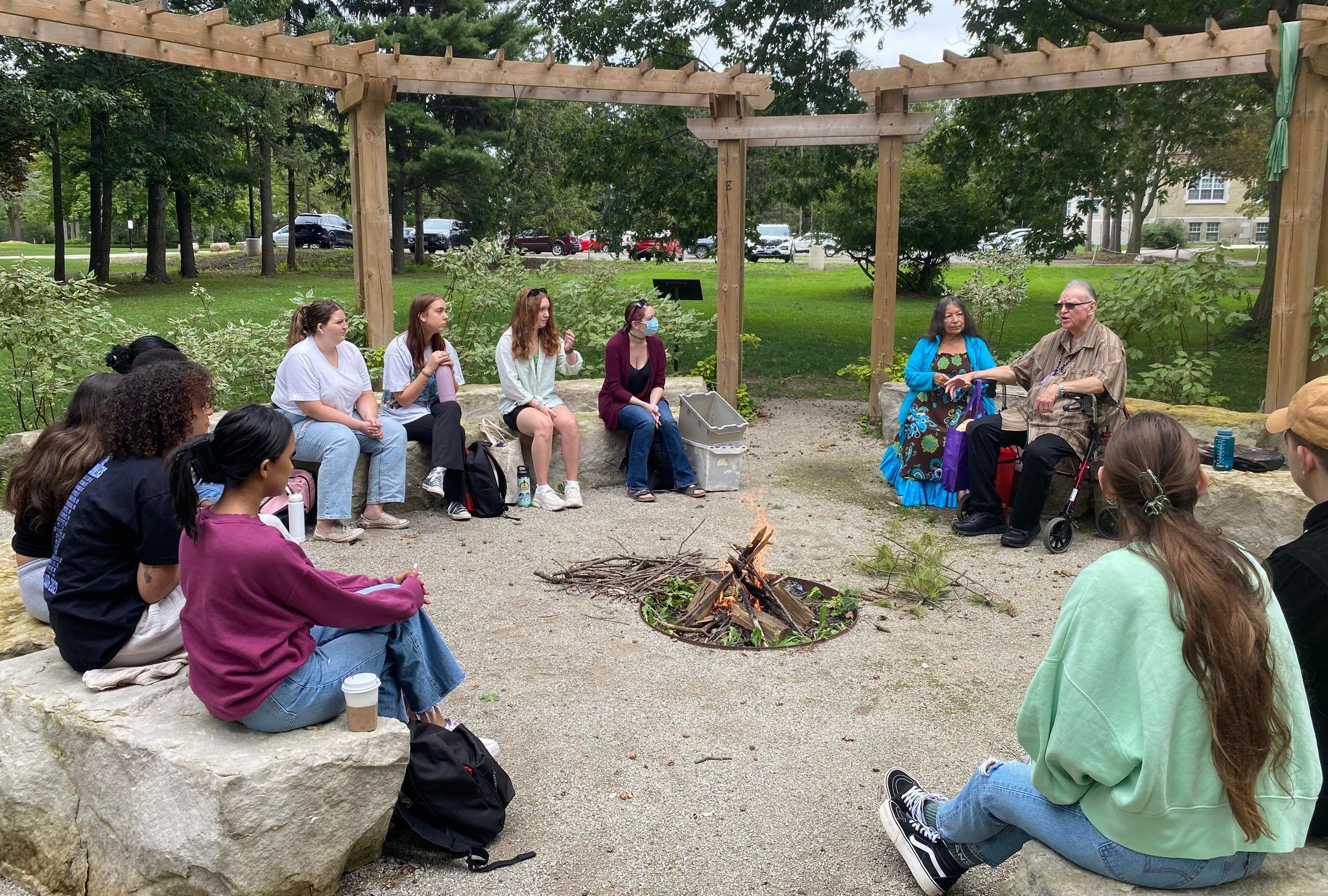 On September 8, 2023, students from the SJPS3383F: Ecological Justice class joined Indigenous Elders Dan and Mary Lou Smoke who held a welcoming ceremony at the Reflection Circle. The King's students had the opportunity to further understand the centrality of decolonization to ecological justice and the power of storytelling as Indigenous knowledge sharing
Indigenous Resources at King's
We recognize that reconciliation means nothing without action. At King's we have a lot of work to do to create more and wider pathways to education for Indigenous students, faculty, alumni and community members. As an educational institution, our purpose is to have impact in society through teaching and research. Our ongoing work with reconciliation for our community includes these initiatives:
On September 30, 2022, Western University launched the Memegwaanh Indigenous Learning Honour (ILH) as part of its commitment to Indigenization and decolonization across the university and its affiliates. The ILH will recognize students' engagement in efforts towards Truth and Reconciliation through academic coursework and extracurricular activities. Undergraduate students in any faculty at King's University College are eligible to enrol in the Honor.
Learning Guide: Indigenous Studies organized by Cardinal Carter Library.
Learning Guide: Resources about Truth and Reconciliation (TRC) and the Catholic Church organized by Cardinal Carter Library and St. Peter's Seminary Library.
King's is a member of Southern First Nations Secretariat's Collaborative with a shared commitment and responsibility to prioritize the needs and interests of aspiring, former and current post-secondary education students who are members of SFNS First Nations.
King's University College Students' Council supports awareness of issues facing Indigenous communities and peoples, including annually sponsoring Indigenous Awareness Week, The REDress Project in support of missing and murdered Indigenous women and girls, and Orange Shirt Day related to impact of residential schools in Canada.
All student leaders and Student Affairs employees engage annually in educational and awareness activities related to their roles in advancing the developing of programs that engage and support Indigenous learners at King's and Western.
King's established a new endowed student award for Indigenous learners. Gifts to the Indigenous Student Award were matched dollar-for-dollar by King's, and more than $50,000 was raised. For more information on this award and other financial assistance, visit King's list of financial resources for Indigenous students.
The Reflection Circle on the King's Green provides an outdoor location for sacred gatherings, such as smudging ceremonies, for the Indigenous community.
King's is a member of Indigenous Post-Secondary Education (IPEC) at Western, where we seek to listen and consult in an effort to advance Indigenous ways of learning and knowing on our campus. 
King's has partnered with the Office of Indigenous Initiatives and Indigenous Services at Western to provide a range of services for and with Indigenous learners including admissions, academic advising, personal and financial support. 


Recommended Reading
These three books were recommended by Chief Cadmus Delorme of Cowessess First Nation: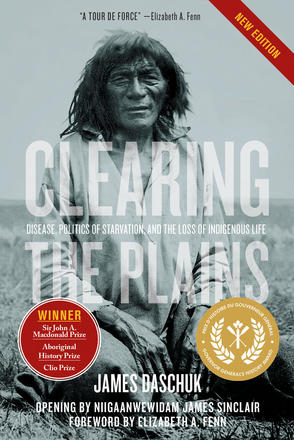 Clearing the Plains by James Daschuk – also available online
In arresting but harrowing prose, Daschuk examines the roles that Old World diseases, climate, and, most disturbingly, Canadian politics--the politics of ethnocide--played in the deaths and subjugation of thousands of Indigenous people in the realization of Sir John A. Macdonald's "National Dream." Winner of multiple awards, including the Governor General's History Award 2014.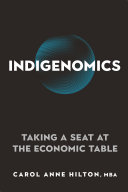 Indigenomics: Taking a Seat at the Economic Table by Carol Anne Hilton – also available online
Indigenomics lays out the tenets of the emerging Indigenous economy, built around relationships, multigenerational stewardship of resources, and care for all. Indigenomics calls for a new model of development, one that advances Indigenous self-determination, collective well-being, and reconciliation. This is vital reading for business leaders and entrepreneurs, Indigenous organizations and nations, governments and policymakers, and economists.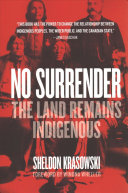 No Surrender: The Land Remains Indigenous by Sheldon Krasowski – also available online
Between 1869 and 1877, the government of Canada negotiated Treaties One through Seven with the Indigenous peoples of the Great Plains. Many historians argue that the negotiations suffered from cultural misunderstandings between the treaty commissioners and Indigenous chiefs, but newly uncovered eyewitness accounts show that the Canadian government had a strategic plan to deceive over the "surrender clause" and land sharing.
These books were recommended by Sara Mai Chitty, Curriculum & Pedagogy Advisor in Western's Office of Indigenous Initiatives: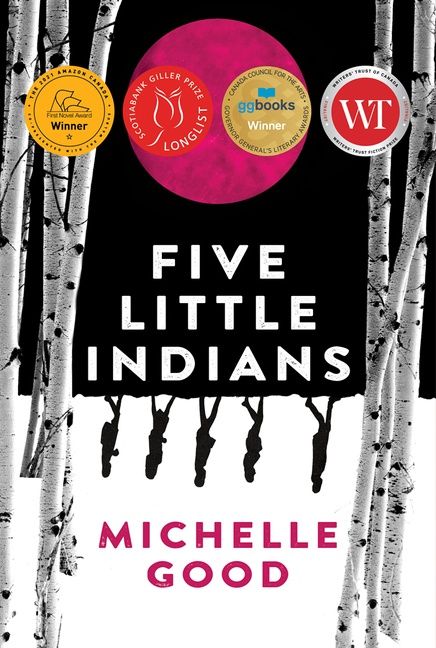 Five Little Indians by Michelle Good (no e-book, hardcopy only)
Taken from their families and sent to a remote, church-run residential school, Kenny, Lucy, Clara, Howie and Maisie are barely out of childhood when they are released after years of detention. With compassion and insight, Five Little Indians chronicles the desperate quest of these residential school survivors to come to terms with their past and find a way forward. Winner of the Governor General's Literary Award for Fiction.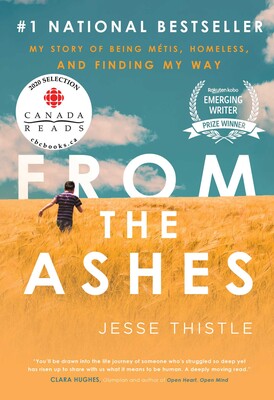 From the Ashes: My Story of Being Métis, Homeless, and Finding My Way by Jesse Thistle – also available online
In his multiple award-winning memoir, Jesse Thistle, once a high school dropout and now a rising Indigenous scholar, chronicles his life on the streets and how he overcame trauma and addiction to discover the truth about who he is. From the Ashes is about hope and resilience; a revelatory look into the life of a Métis-Cree man who refused to give up.
Watch Jesse Thistle's 2020 Veritas lecture, "Finding the Trail: A Métis Life Overcoming Adversity."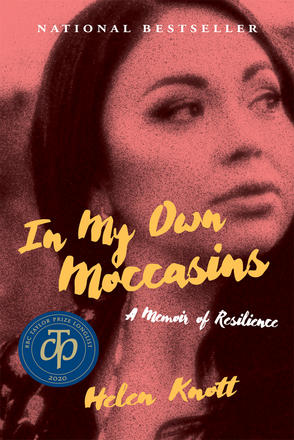 In My Own Moccasins: A Memoir of Resilience
by Helen Knott
– also available
online
Helen Knott, a highly accomplished Indigenous woman, seems to have it all. But in her memoir, she offers a different perspective. This award-winning memoir is an unflinching account of addiction, intergenerational trauma, and the wounds brought on by sexual violence. It is also the story of sisterhood, the power of ceremony, the love of family, and the possibility of redemption.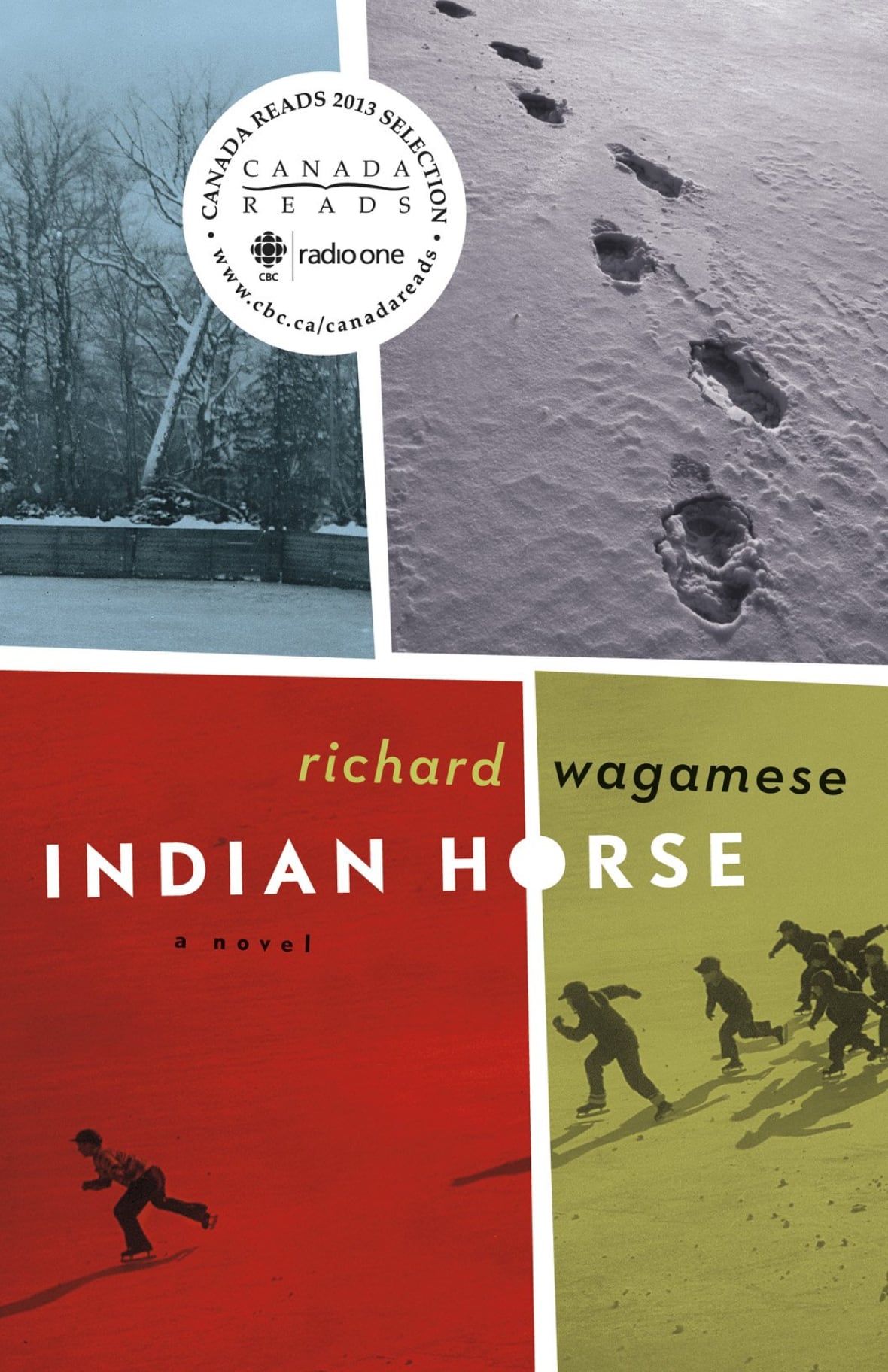 Indian Horse by Richard Wagamese – also available online and as an online video
Saul Indian Horse has hit bottom. Now a reluctant resident in a treatment centre for alcoholics, he's surrounded by people he's sure will never understand him. But Saul wants peace, and he grudgingly realizes he'll find it only through telling his story, taking readers on a journey through the life he's led as a northern Ojibway, with all its joys and sorrows.
For more reading suggestions, visit
GoodMinds.com
for a
list of books
for all ages for the National Day for Truth and Reconciliation.
Previous Lectures and Talks
Chief Cadmus Delorme of the Cowessess First Nation was the first speaker of the 2022-2023 Veritas Series for Faith and Culture. His lecture was "Truth and Reconciliation: What We Inherited, and Actions We All Must Take."
External Resources