Foundations in The New Liberal Arts
Foundations in The New Liberal Arts – one of King's Signature Programs
---
LIBERAL – /ˈlɪb(ə)rəl/ (from Latin liber free)
1: free. 2: respectful of individual rights and freedoms. 3: generous, giving. 4: forward-looking. 5: tolerant. 6: enlightened.
ARTS – (from Latin ars): 1: a learned skill. 2: principled practice.
LIBERAL ARTS – 1: the cultivation of a global perspective 2: a desire for universal understanding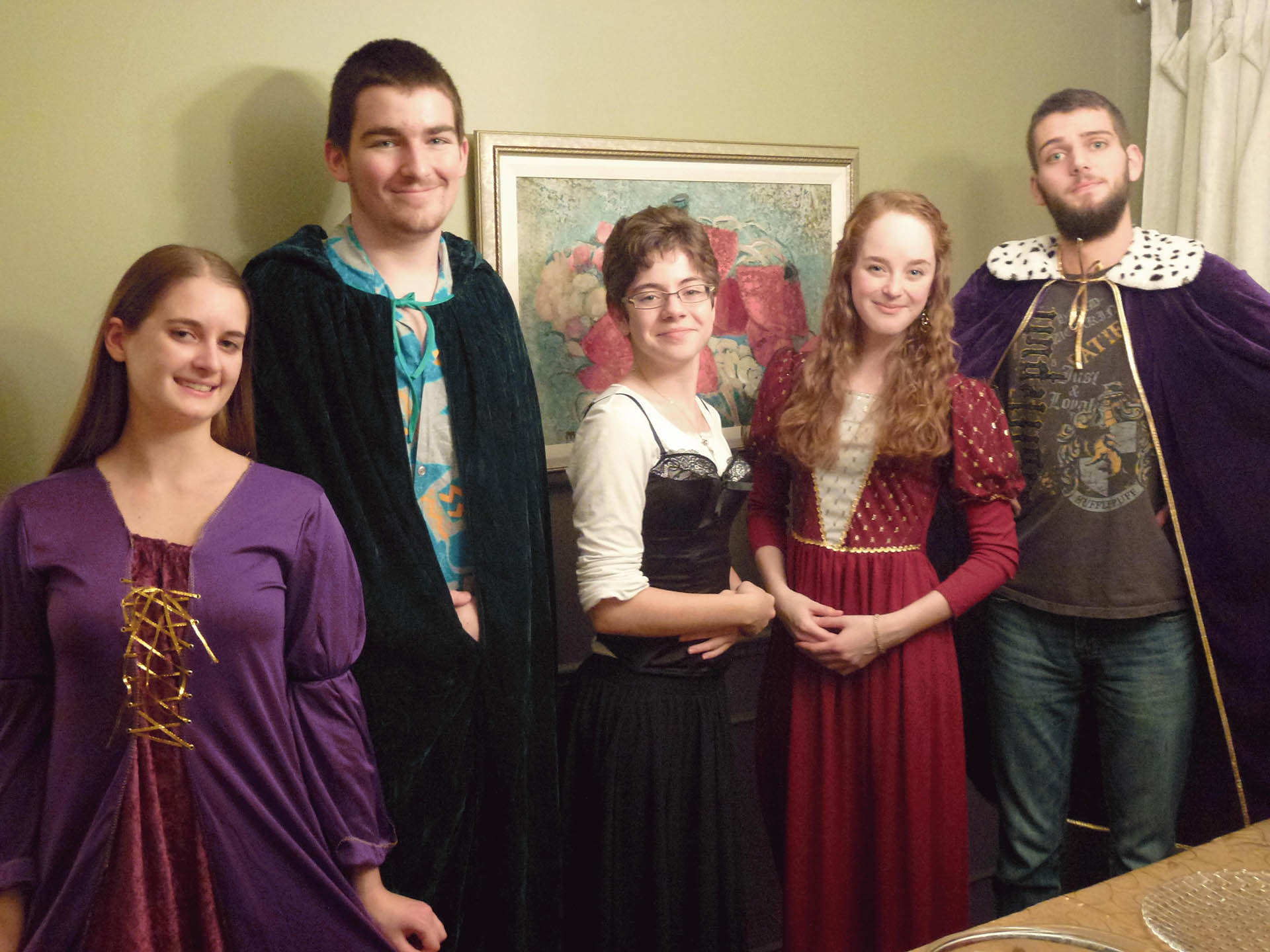 A unique first-year experience for students ambitious for knowledge to think for themselves, to explore their own identities, and to learn real-world professional skills.
Are you finding it difficult to pick just one program? Foundations in The New Liberal Arts lets you explore culture, history, literature, philosophy, and politics in one coordinated curriculum where you are free to direct your own learning. Exploring the big ideas, figures, and events from the classical to contemporary times gives you the confidence to build a place for yourself in the world and forge your own ways of thinking and living.
"Liberal" means curious and open to diverse ideas, cultures, and expressions. "Arts" (Latin 'ars' method, skill) is the exercise of that liberality and freedom in your personal life and the wider world. The liberal arts mean the principled practice of freedom – to think, to judge, and to act. The goal of a Liberal Arts education is to help students build and exercise their own human freedom in the realms of politics, art, science, religion, ethics, and philosophy. The freedom of the human will is not simply given; it must be built up by each individual person and human community. Exploring past conflicts over beliefs, ideas, identities, and resources heightens your ability to critique contemporary power structures and inequities but also to freely imagine new responses to the conflicts and problems discussed in the program.
In the tradition of liberal arts programs at prestigious universities around the world (U. of Notre Dame US; U. of London UK; King's College, London UK; U. of Exeter; Queen Mary U. London, UK; Leiden U. Netherlands; American U. in Paris, etc.) King's Foundations in The New Liberal Arts offers a critical 21st century perspective of the major events that have shaped our world, the powerful ideas that have changed how we think, and the radical books that have explored the human experience. Learn all those things you always wanted to know and be mentored one-on-one by our award-winning faculty to set yourself up for a promising future. Capped classes ensure a first-year experience with a small, friendly, and supportive cohort.
At the end of the year, you will be a well-rounded, confident expert in more subjects than you thought possible and have advanced professional skills in interdisciplinary oral and written communication, research, critical thinking, peer assessment, and public speaking. You will be a 21st century global citizen with a mind of your own.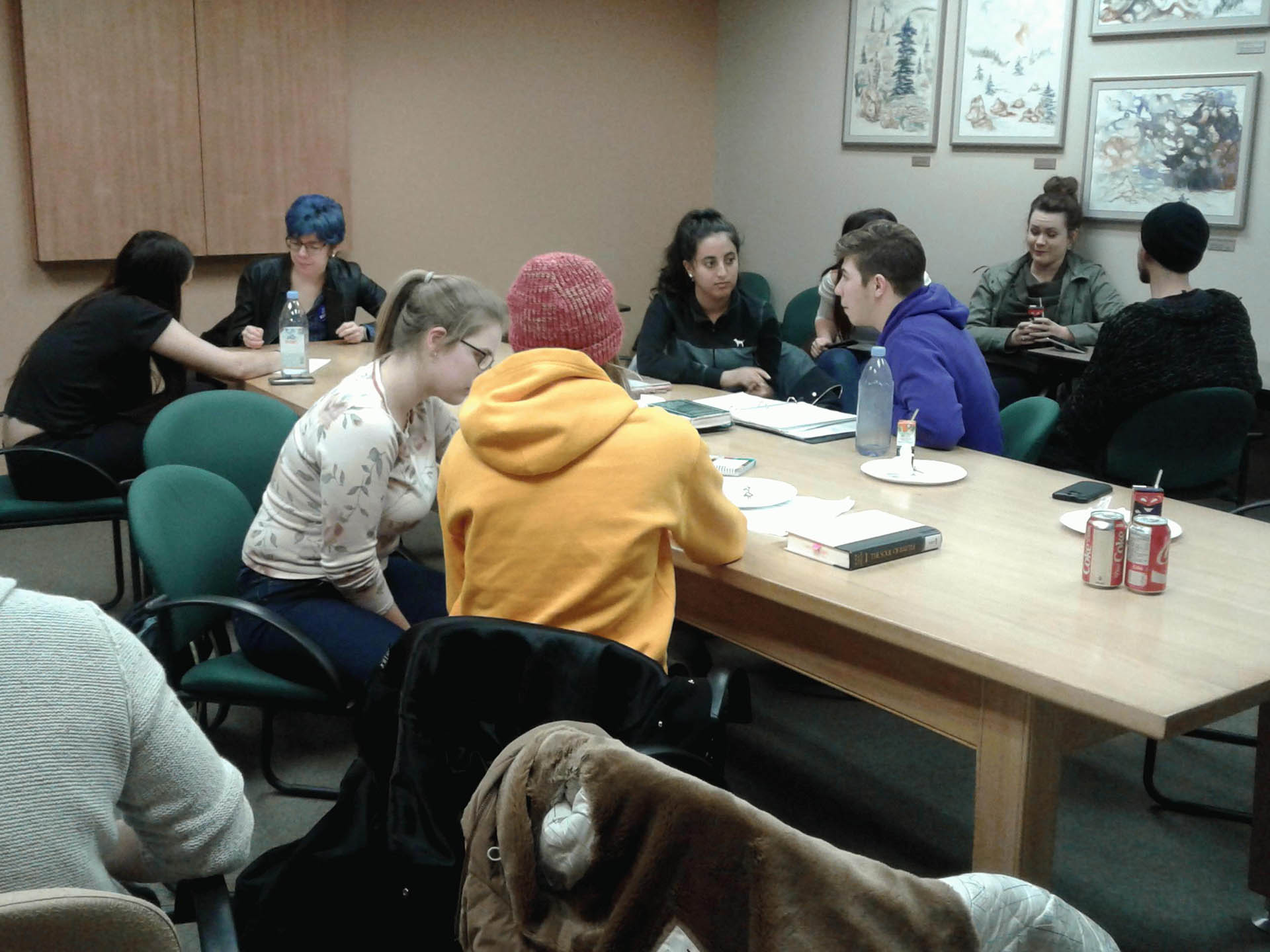 A plurality of ideas. People. Books. Culture. The greatest leaders and advocates. The most radical thinkers and doers. The experimenters. The arguers. The individuals who dared to speak out and act up.
Read and discuss the famous authors you keep coming across: Homer, Plato, Machiavelli, Leonardo da Vinci, al-Ghazali, Descartes, Mary Wollstonecraft, Nietzsche, Franz Kafka, Hannah Arendt, Martin Luther King Jr., Edward Said, Chinua Achebe, etc.
Your classes will cover three main disciplines – English/Comparative Literature, History, and Philosophy – but the program offers you the chance to direct your own learning and study topics you are passionate about. Your Independent/Integrated Research Project is one you choose yourself, supervised by a faculty member, and with feedback from your classmates. You are in charge of your own education! TNLA lets you sample different subjects so you can confidently choose what excites you the most in your second year. TNLA actively encourages your creativity and individuality to tackle the complexities of the contemporary world. We want to cultivate your voice, your ideas, your plans.
---
Learn more about the King's Foundations Program
Student Testimonials
Choosing to do King's Foundations came with many opportunities that I never thought I would get in my first year. The small class size allowed for more discussions, thorough academic help from not one but three teachers, a chance to explore different subjects, and for myself - realizing what I want to study. It is a great little community within King's that you get to be a part of, with many benefits that you worked so hard for during high school.
The synthetic education of Foundations, encompassing History, Philosophy, and Literature, has broadened my perspective on the story of humanity. This mindset that Foundations fostered is one that I apply to all my courses at King's. The engaging lectures, close-knit peer group, and the authentic mentorship of the professors made the courses not only enlightening, but a tremendous freshman experience. The professors were always available to enthusiastically discuss any of my questions or concerns and fully supported my learning. I can undoubtedly say that the Foundations program has shaped my university education for the better!
Foundations in The New Liberal Arts has much to offer to first year students. It provides both an efficient way to cover a vast amount of content and includes many opportunities to dig deeper into interesting topics.
My Foundations year was one of the best years in my life. I made 18 best friends and the class became my family. From The Odyssey to Frankenstein, I loved the literature we studied in English and the ideas in Philosophy, which made the history of Western civilization come alive.
In addition to all the fascinating topics, students enjoy the warmest community experience ever. The size of the program allows for meaningful conversations between both students and professors. Foundations is truly everything I could have ever hoped for in my university experience. If you love learning and a supportive atmosphere, then Foundations is the place to be!
Taking the King's Foundation program was the best choice of my education yet. What might have been a dim year home because of the pandemic was turned into a vibrant and memorable experience. The small class size made it easy for me to make friends. The all-star professors taught me everything from Homer to Locke, and the course structure allows for a tailor-made educational experience. While many courses struggled to adapt to the virtual climate, Foundations thrived because of its top-notch professors. Enrolling in the Foundation program was the best choice of my academic career, and hopefully, you'll also make it yours.
Through the initiative of amazing professors, the Foundations program gives students the opportunity to go on trips such as exploring Toronto's Royal Ontario Museum and attending local events like Orchestra London's performances. Overall, King's Foundations was the perfect fit for me with its intense focus on discussion and experience. I could not have dreamed of a better year!
The small class size and coordinated course material were an ideal way to learn about the Western Humanities. I would not want to go back and do my first year any other way.