Nohemi Cruz is the Executive Assistant to the President and the Recording Secretary to the Board of Directors. Nohemi's role includes the following:
Managing the President's schedule and providing administrative support to the Office of the President
Providing clerical support to the Board, College Council, and committees chaired by the President
Nohemi comes to King's with many years of experience as an executive assistant in the manufacturing and information technology sectors. She was born in Mexico, where she started her early career, and her love of Mexican food developed into a passion.
Hohemi has lived in London for 16 years with her husband, Eduardo, and her children, Mary and Dany. In her free time, she is passionate about travel, music, planning social activities with friends & family, and spending time with her two dogs, Pepa and Layla.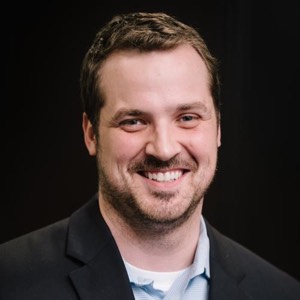 Paul Wilton, '07 BA, BEd, MPA, PhD (candidate), brings exceptional educational and professional experiences to the role of Manager, President's Office, and University Secretary. As Manager of the President's Office, Paul's responsibilities include the following:
Providing support to the Board of Directors and its committees.
Providing support to College Council for compliance with College Council's constitution and governance policies
Acting as a resource for interpretation of policy, procedure and protocol across King's
Supporting the President in achieving the annual and strategic plan priorities including monitoring, tracking and reporting
Paul is quickly becoming one of Canada's experts in university governance through his doctoral work focusing on Laurentian University. As well, he has professional and volunteer pursuits in governance, including board member and leadership experience as the past-President of the Board of Directors of the Canadian Hemophilia Society, Vice-President of the Canadian Organization for Rare Diseases, past Secretary of the Urban League of London and a Director of the King's University College Board of Directors. Paul was named a Bertram Scholar at the Canadian Foundation for Governance Research and he studied not-for-profit governance at the Smith School of Business, Queen's University. As University Secretary, Paul will be a key resource for our strategic planning initiatives.
In his spare time, Paul co-hosts a podcast called the Governance Guys. He lives with his wife, daughter, and Whippet in what he describes as far south London. He loves the Leafs, swimming, reading and laughing.