Vacation Message in Outlook Web App 2010
1. Open your web browser of choice and navigate to http://kingsmail.ca. Then login with your MyKing's username and password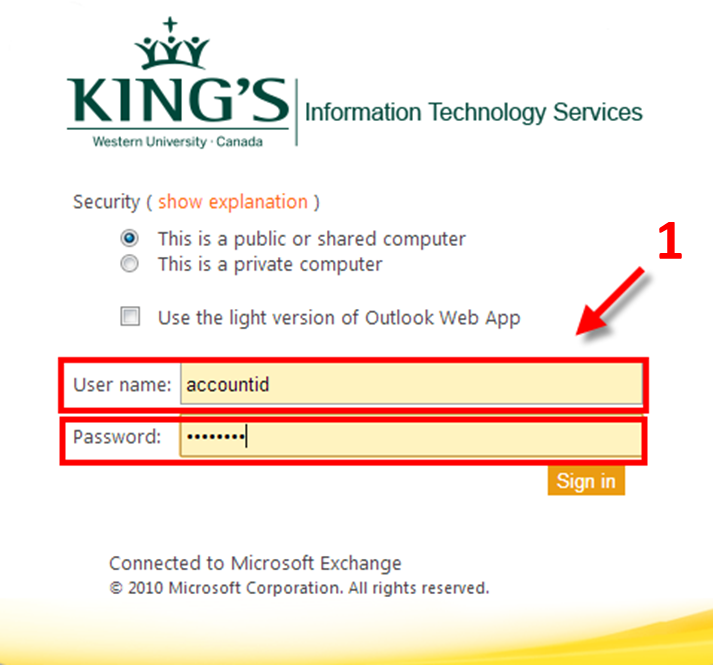 2. Click on the "Options" link in the top right of the window and select "Set Automatic Replies" from the menu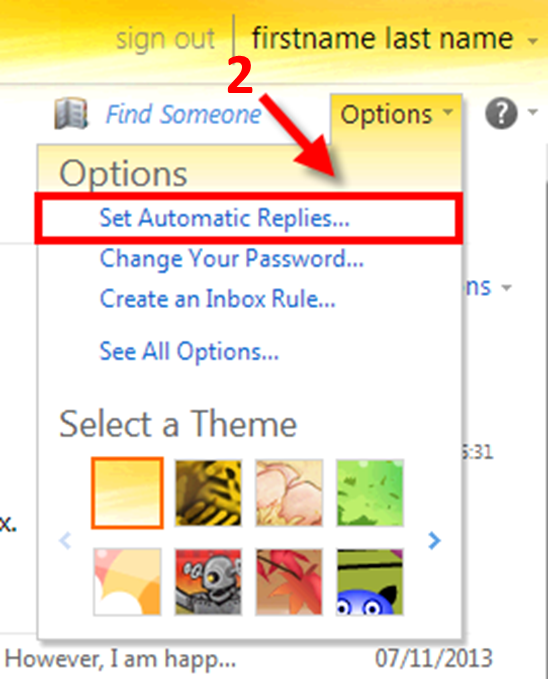 3. Click on the "Automatic Replies"
4. By clicking on the "Send automatic replies" check box you can enter a start time and end time to control when the automatic replies are sent.
* Note: A reply will only be sent once to each sender inside the King's organization, all @kings.uwo.ca or @uwo.ca email addresses.
5. When you click on the "Send replies to all external senders" check box you will have the option of sending replies to just addresses in your Contacts lists, or anyone outside King's addresses.
6. Click the "Save" button in the bottom right of the window to save your changes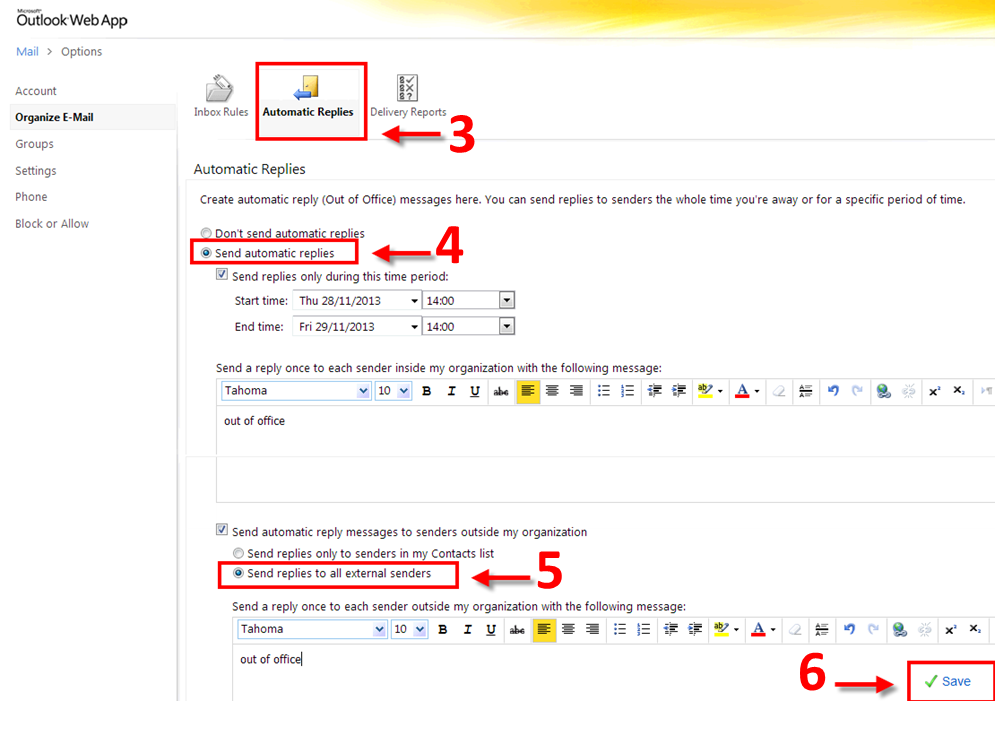 If you experience any difficulties please don't hesitate to contact King's ITS by submitting a ticket: