Using the ITS Work Request Database
Download this helpful WRDB Infographic
This guide will walk you through submitting and tracking your tickets.
Log into MyKings here: http://mykings.ca
On the left hand side, find the link marked ITS Work Request and click it.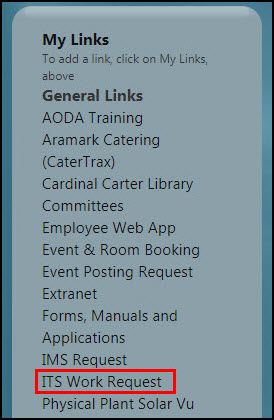 A new window will open. Because you are logged into MyKings.ca most of the fields should be auto-populated. Select the Request/Problem type that best meets your needs.
Fill out the Details section with as much information as possible to avoid delays in addressing your ticket. If you have an attachment to accompany your ticket, you can click Choose files to add them now. Click Submit when your ticket is ready.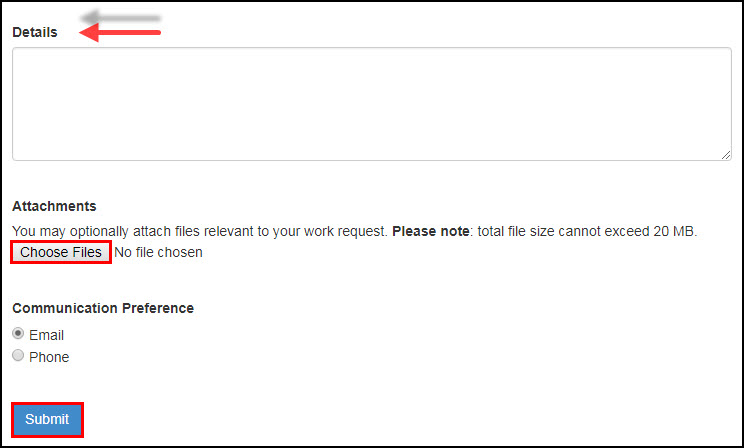 When you click submit you will receive a confirmation on the screen, as well as a confirmation email. Your ticket has been added to the ticket queue and will be assigned to the appropriate person.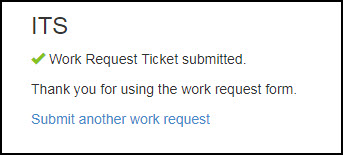 After you submit a ticket you can track that ticket. From the Ticket Receipt email you recevied, you can click Track this ticket: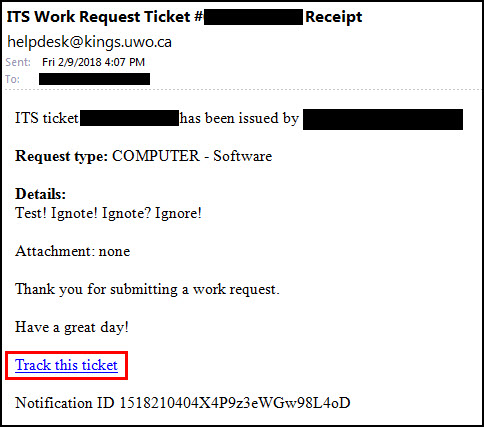 To see all of your submitted tickets, follow the steps below:
Make sure you are logged into MyKings: http://mykings.ca
In MyKings.ca, find the link marked ITS Work Request on the left hand side and click it.
Instead of filling out the form to submit a new ticket, click track my tickets in the top right corner.

In the new window, click Search for my tickets to see all of the tickets you've submitted. (Alternatively you can click Search for ticket by ID if you know the ID number of a ticket in the form of AAAA-BB-CC)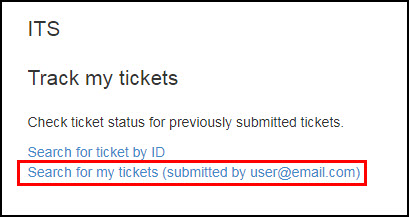 All tickets submitted by your email address will be listed. Possible fields include the ticket's priority, the assigned technician, the current status, and any comments (if applicable).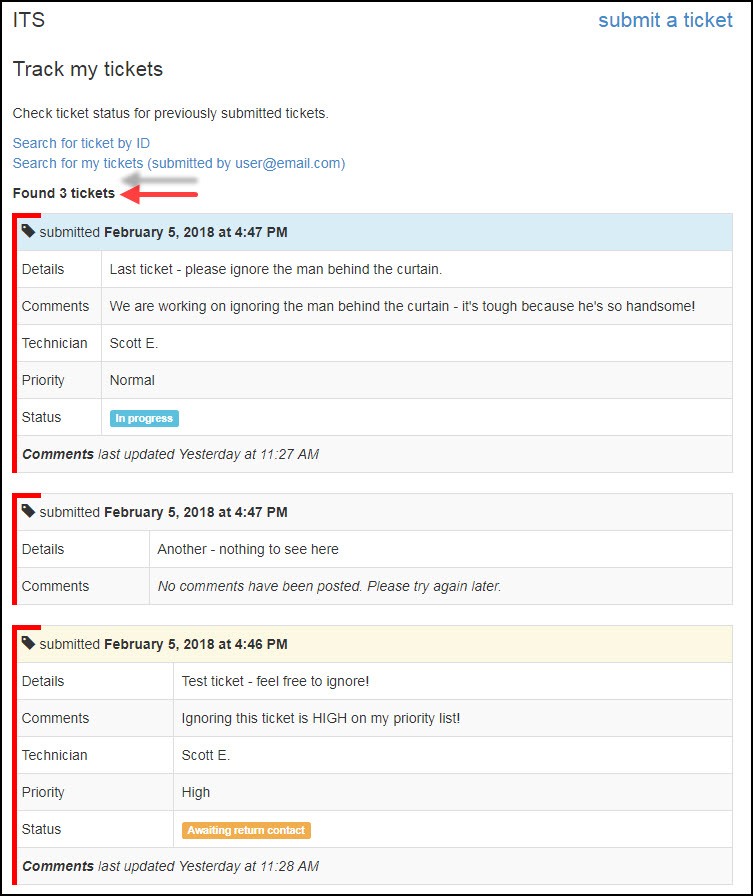 Please note that if you do not log into MyKings.ca you will need to manually enter all of your information and tickets will not be trackable.