King's student-athletes shine at 82nd annual Mustangs Awards
It was a huge night for King's at the 82nd annual Mustangs Awards, held at Alumni Hall on April 6, 2023. Both Female and Male Athlete of the Year awards went to King's student-athletes, as well as the Dr. Claude Brown Memorial Trophy, two Purple Blanket Awards and five MVP awards.
Shona Branton, a third-year Thanatology student, won the Female Athlete of the Year Award for her achievements in women's swimming. Branton finished first in the Ontario University Athletics (OUA) in the 50 metre breaststroke, and in U SPORTS in the 100 metre breaststroke. Branton also finished fifth and fourth in the OUA and U SPORTS in the 200 metre breaststroke respectively, and was second in the OUA in the 4x100 Medley Relay and 4x50 Medley Relay. She was awarded First Team All Star in the OUA and First Team All Canadian by U SPORTS for her achievements.
Treye Trotman, a first-year student in the Bachelor of Management and Organizational Studies (BMOS) program, won the Male Athlete of the Year Award for his achievements in men's wrestling. Trotman went undefeated with a record of 24-0 this season, taking home six gold medals in six tournaments. He outscored his opponents 156-3 while also winning OUA and U SPORTS Championships. Trotman was awarded OUA Rookie of the Year, OUA Outstanding Wrestler and U SPORTS Rookie of the Year, alongside First Team All Star and First Team All Canadian honours.
The Mustangs Athlete of the Year Award is presented to a male and female student-athlete who has achieved outstanding success representing Western at the provincial and/or national level in the current intercollegiate season.
In addition, Daniel Valente, Jr., a third-year BA Major in History student, won the Dr. Claude Brown Memorial Trophy, which is awarded to the Western Mustangs male student-athlete who made the most outstanding contribution to intercollegiate athletics during their career. Valente's athletic achievements include being a four-time Yates Cup Champion, a two-time Vanier Champion, a three-time OUA All-Star and a three-time U SPORTS All-Canadian at free safety. In 2021, Valente was awarded the Vanier Cup Defensive MVP, and he was the OUA Most Valuable Defensive Player in 2022.
The ceremony recognized all Mustangs team members, including those receiving Purple Blankets and each team's MVP.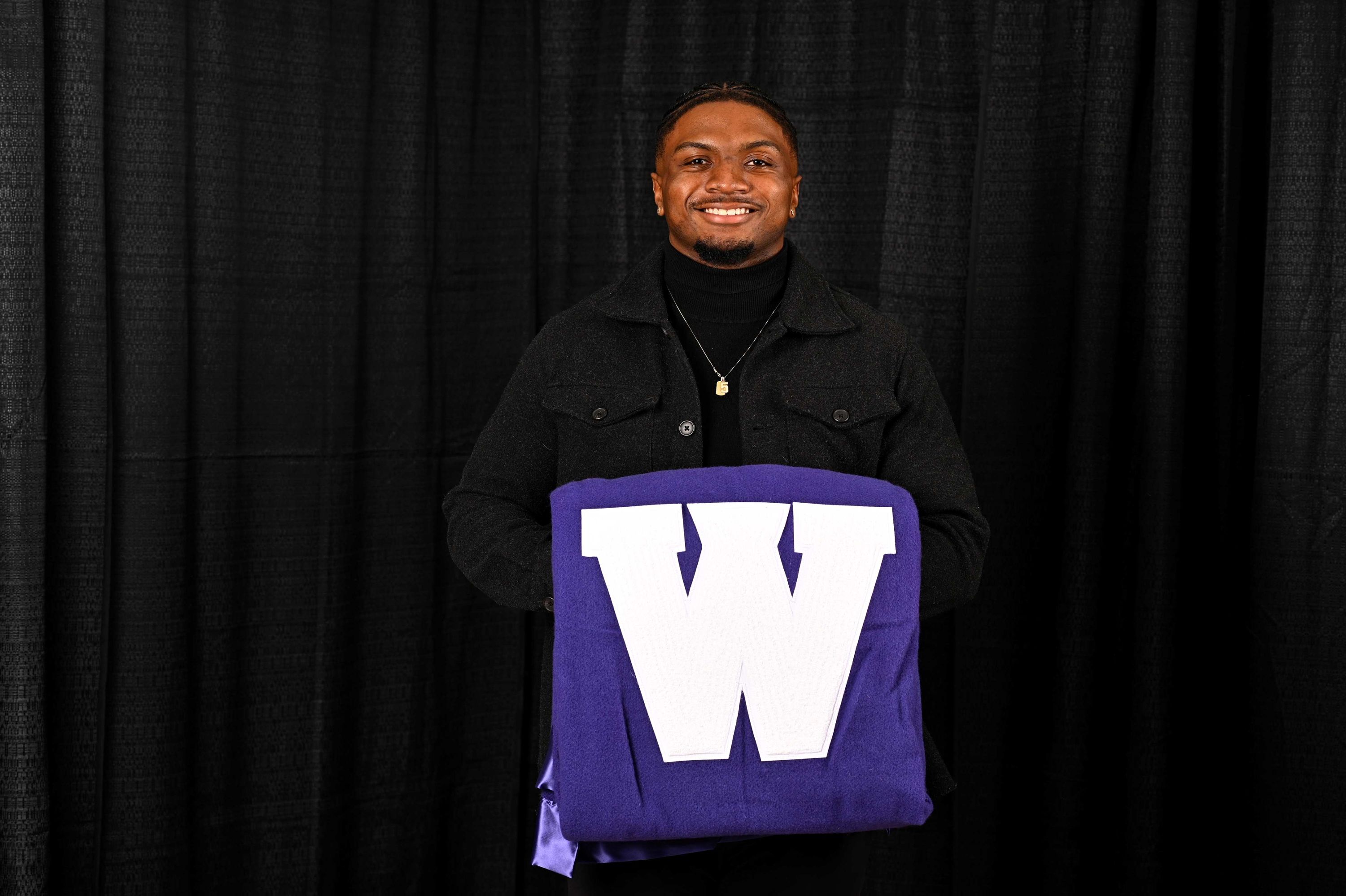 Football players Keon Edwards and Savaughn Magnaye-Jones were awarded Purple Blankets which are presented to student-athletes, usually in their graduating year. Winners are selected based on their academic and athletic achievements.
King's student-athletes who were named team MVPs
Kaitlyn Booth: Women's Hockey MVP
Shona Branton: Women's Swimming MVP – the Patricia D. Kitchen Award
Keon Edwards: Football MVP – the George McCullagh Award
Kyla Manske: Women's Rugby MVP – the Rachel Spearing Memorial Award
Manik Singh: Men's Table Tennis MVP
Dr. David Malloy, King's President, and Joe Henry, Dean of Students, were among those members of the King's community who attended the ceremony to show their support for our student-athletes.
"Our whole community is proud of the partnership with the Western Mustangs, which allows our exceptional student-athletes to consistently compete and succeed at the highest levels of amateur sport in Canada. Each of the award winners serve as role models of the commitment and passion that exemplifies King's as a place to be and become," says Henry.
Congratulations to all of our student-athletes who were honoured as part of the Mustangs Awards. For more information, read the article on the Western Mustangs' website.
Media Coverage:
Western News - Western celebrates sports achievements with Mustangs Athletic Awards - April 10, 2023
Blackburn News/Sarnia News Today - Port Lambton swimmer named Western's top female athlete - April 10, 2023
The London Free Press – Western Mustangs celebrate football safety, rower as top athletes – April 7, 2023
Related article: King's student-athletes win gold – Shana Branton and Treye Trotman were highlighted for their gold-medal achievements in February 2023.