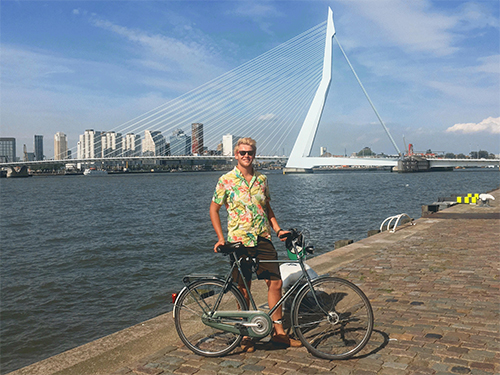 Studying on exchange allowed me to gather a much greater understanding of myself at various levels. Living on my own in a foreign country, at an international partner university, gave me the opportunity to portray myself in a new way. This was both exciting and overwhelming. The experience abroad allowed me to really figure out who I am and who I want to be as a person. I have become much more self-reliant through living on my own and developing self-study skills through my university. I have become more confident talking to new people and making new friends, some of whom I am sure I will stay in contact with for many years. Being in a new culture and new country gave me greater understanding for others yet helped me to appreciate all of my comforts back home. I recommend the program to those looking for a university experience of a lifetime.
Ryan de Jeu,
Erasmus University College, The Netherlands (Criminology & Psychology)
---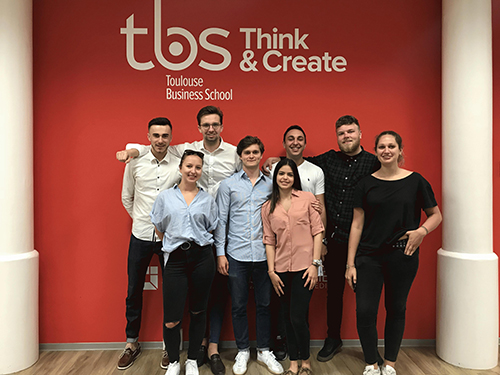 Studying in Toulouse Business School at Barcelona for a semester was the most fulfilling and amazing experience of my life. My classes at TBS were challenging and diverse. I met students from different cultures and had the opportunity to visit cities in Spain as well as in other countries. Doing an exchange can be challenging and scary because you are going to a new city by yourself, but it is the most rewarding experience. You make lasting friendships and you discover who you are.
Carolina Guzman Rivera,
Toulouse Business School, Spain (MOS: Global Commerce & Finance)
---
I absolutely loved the experience of going on exchange to Australia. I got to meet new people who I'll be friends with forever, study beside the ocean, and hang out with the kangaroos. The University of Notre Dame is amazing, and you get the best of both worlds as you live beside the big city of Perth but campus is in the cute historical town of Fremantle!
Rachel Finch,
University of Notre Dame, Australia (Disability Studies)
---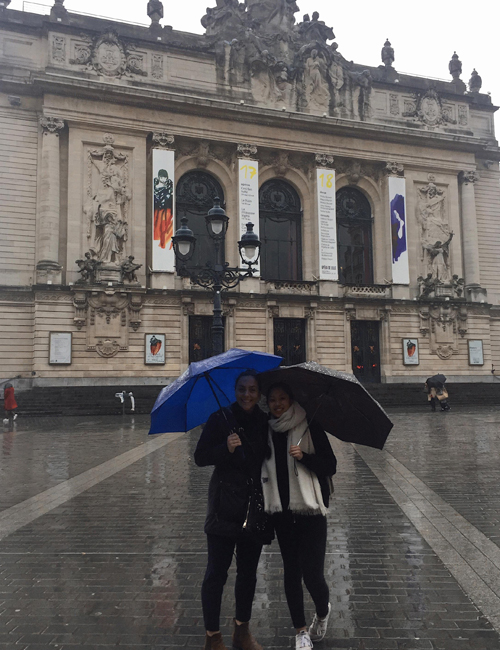 Studying abroad, although a very daunting experience at first, turns out to be an incredibly rewarding one. It challenged me to be a better student, citizen, and individual. I was able to meet so many interesting people and travel to places I'd dreamed of since I was young. Not only was I able to check a few things off my bucket list, I also had the chance to continue my double major and learn new perspectives on subjects I'm passionate about. My time in Lille, France was unforgettable and if I had to choose to do it all again, I would do so in a heartbeat!
Susan Yiao,
Catholic University of Lille, France (French & Psychology)
There is nothing better than experiencing new countries with old friends while making new ones! My year abroad allowed me to meet so many new people and develop friendships that I'm sure will last for many years to come. Throughout my exchange, I learned more about myself, became more confident, and had the chance to experience an incredible year full of travelling and new adventures! My exchange has also helped me discover new subjects that have allowed me decide what I see myself doing after I graduate. My year in Lille, France has helped me complete my double major and has given me one of the best years of my life!
Danielle Wood,
Catholic University of Lille, France (Political Science, French & Western Thought & Civilizations)