Campus Green Ups!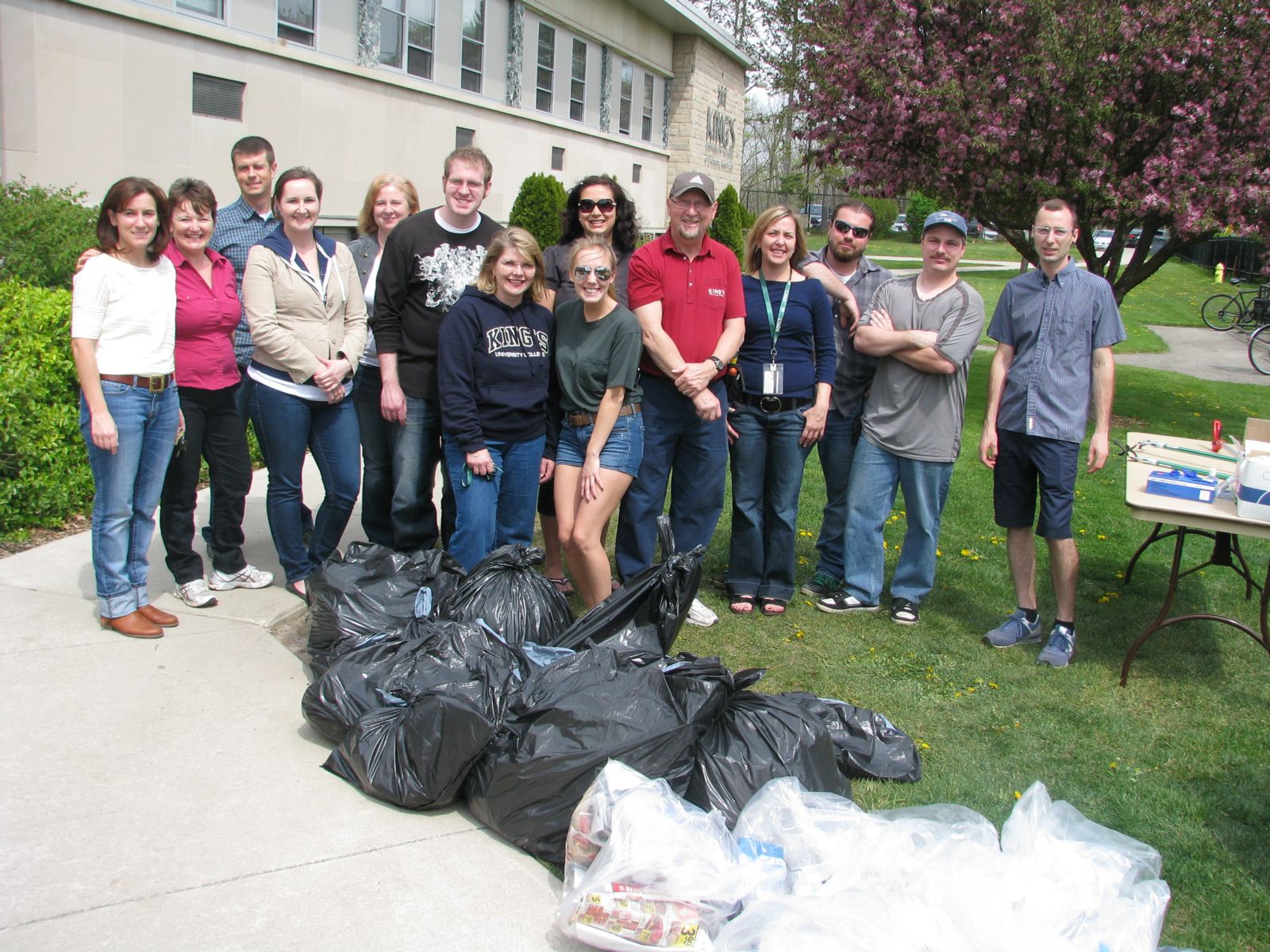 These biannual events are meant to bring the King's Community together! We meet outside and gather garbage and recyclables around campus for about 20 minutes in the Spring and Fall each year. Come help clean up the campus!
Continuing in our tradition of environmental awareness, members of the King's University College community have been participating in the City of London's 20 Minute Makeover since 2009. This is part of the City of London Clean and Green Program, which promotes community cleanup efforts. Photos are taken during the spring clean up and posted on the City's website to showcase Kings as one of the Clean and Green communities within London.
Documentary Nights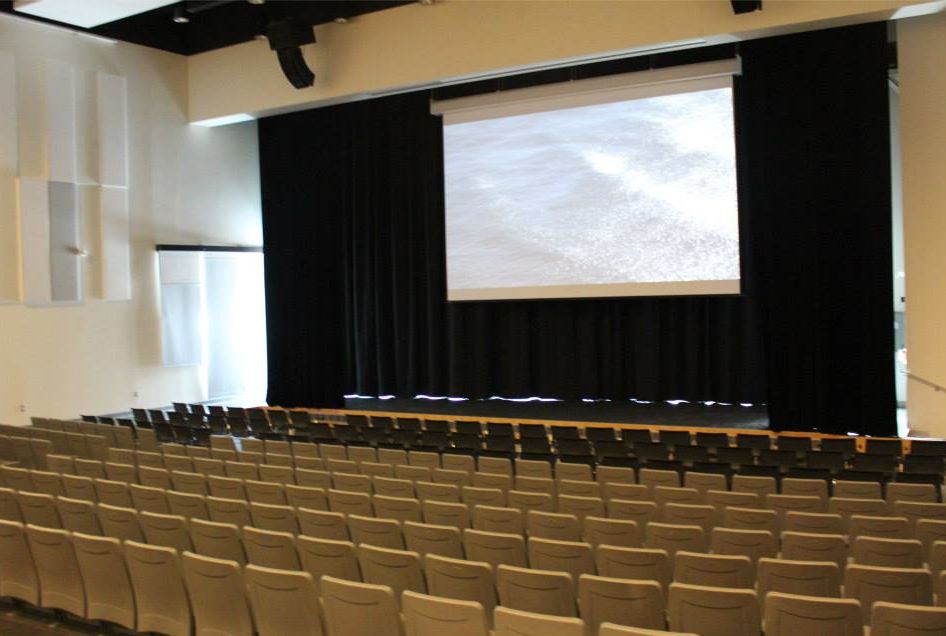 Join the EKO Club and other members of the King's community to watch and discuss the latest environmental documentaries. Past features have included Blue Gold, 11th hour, Grizzly Man, and Planet Earth. For the next showing, contact the EKO Club at ekoclub@kucsc.com
Enviro Week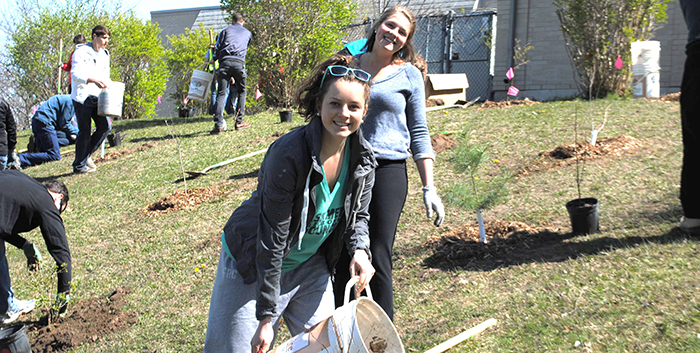 Every year at King's, one week is devoted to raising awareness about environmental and sustainability issues and getting people involved with projects on campus. This is a great opportunity to learn what is happening and how you can make a difference at King's. More info: environment@kucsc.com
Kings Wheels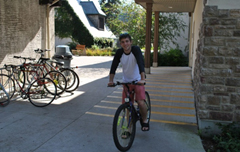 Cycling is a reliable, physically active, and environmentally friendly way for you to get to your destinations. Founded in 2010, Kings Wheels is a bike rental program run by KUCSC. Students can take out bikes to serve as an alternative form of transportation. It is available during the academic year and has a $10 annual buy-in. King's Wheels is one small way that the KUCSC is responding to students' requests to reduce our campus' ecological footprint.
Help Run the King's Community Garden!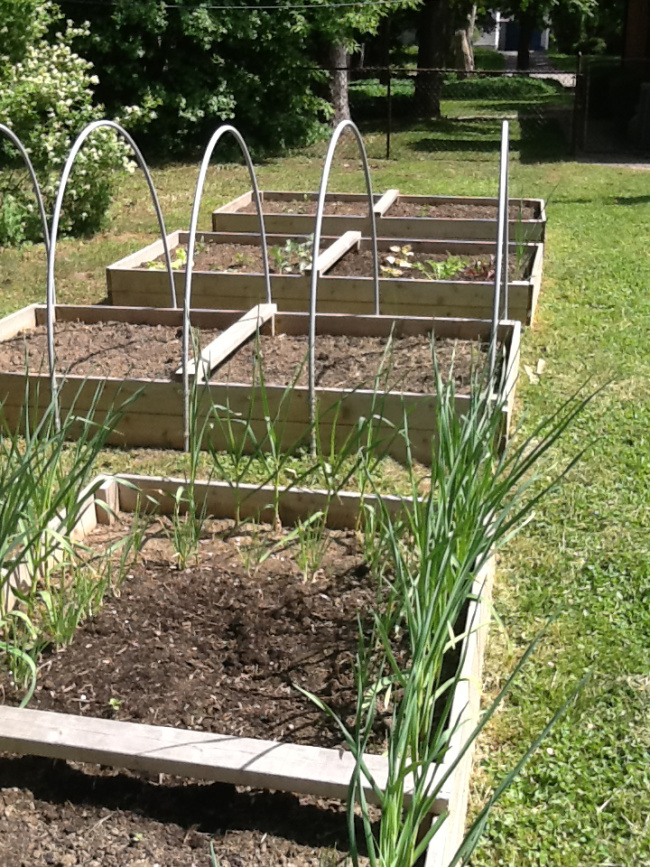 Lots of volunteers are needed to keep the Community Garden running smoothly. Weeds need to be pulled, watering needs to be done, seeds to be planted, and bounties need to be harvested.
To volunteer your time with the King's Community Garden contact the Community Garden Manager, Alise Williamson, at alise.williamson@yahoo.com or the KUCSC Environmental Commissioner at environment@kucsc.com
Volunteer with the Community Garden's Youth & Community Outreach Initiative!
The Youth & Community Outreach Initiative is an off shoot of the King's Community Garden Project. The aim is to get local elementary, middle, and high school students involved with the garden in a meaningful and positive way.
The goal of this program is to show younger students where their food comes from, raise awareness about organic farming, foster a love of nature and horticulture, help high school students get their 40 hours of community service, and show the London North Centre Community what King's has to offer.
To volunteer your time and help children and youth in your community discover a love of gardening and the wonders of nature contact the Community Garden Outreach Coordinator, Alix Figliola, at afigliol@uwo.ca or the KUCSC Environment Commissioner at environment@kucsc.com