Group Study Rooms
Eight group study rooms of various sizes are available to those who wish to work collaboratively but quietly. Reservations are made online by an individual in the group. Each person is limited to one reservation per day for a maximum of two hours.

Many of the group study rooms have additional resources and audio visual equipment.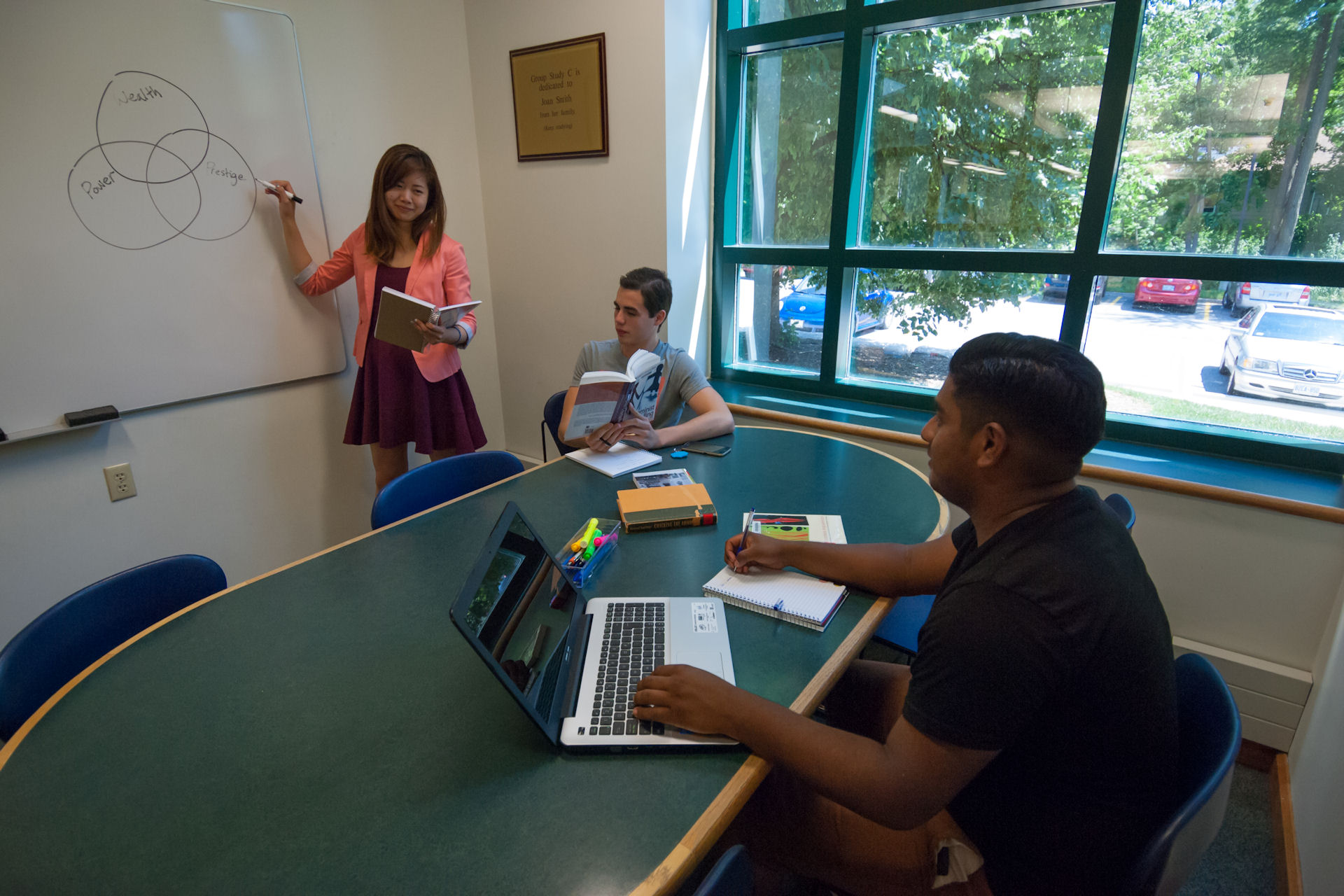 Individual Study Rooms
Nine individual study rooms provide an enclosed space for quiet study. Reservations can be made, up to 2 hour time slots, online.
Access Labs
King's has three private study spaces available to currently registered ACSD students. These spaces can be used as quiet individual study spaces offering assistive and traditional technologies. To learn more and gain access to these on campus Access Labs, contact your accessibility counsellor or the assistive technologist. https://www.kings.uwo.ca/current-students/student-affairs/acsd-student-supports/
---
Personal Items
Personal items left unattended in any library study room will be removed and kept at the Service Desk until collected by the owner.
---
Group Study Room
Capacity
Equipment
Location
CCL - 10
8
LCD Monitor, White board
2nd floor
CCL - 11
4
Television, White board
2nd floor
CCL - 12
2
Main floor
CCL - 13
2
Main floor
CCL - 14
4
White Board
Main floor
CCL - 15
6
LCD Monitor, HDMI, White board wall
Main floor
CCL - 16
6
LCD Monitor, HDMI, White board wall
Main floor
CCL - 17
10
LCD Monitor, HDMI
Main floor