Configuring "Send As" in Outlook 2010
To configure send as in Outlook you will need to:
1. Click on "New E-mail"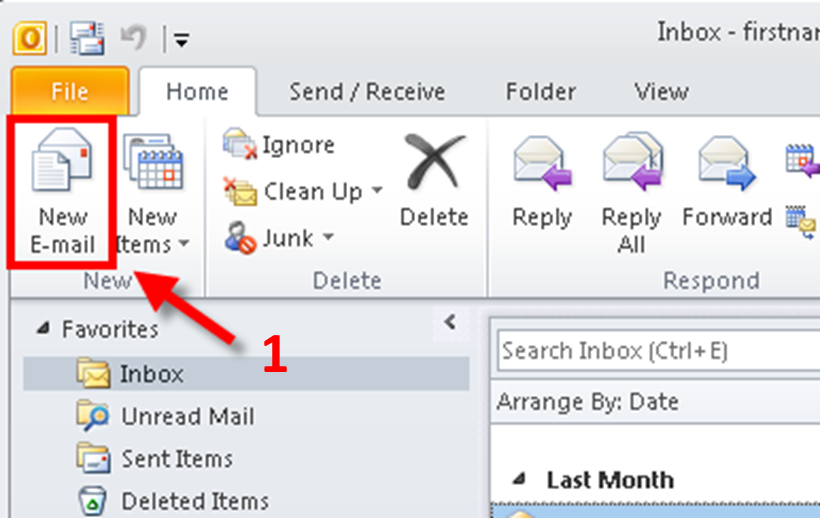 2. Click on the "Options" tab of a new message window
3. Then click "From" in the Show Fields box. This will then allow you to add another account to the from field.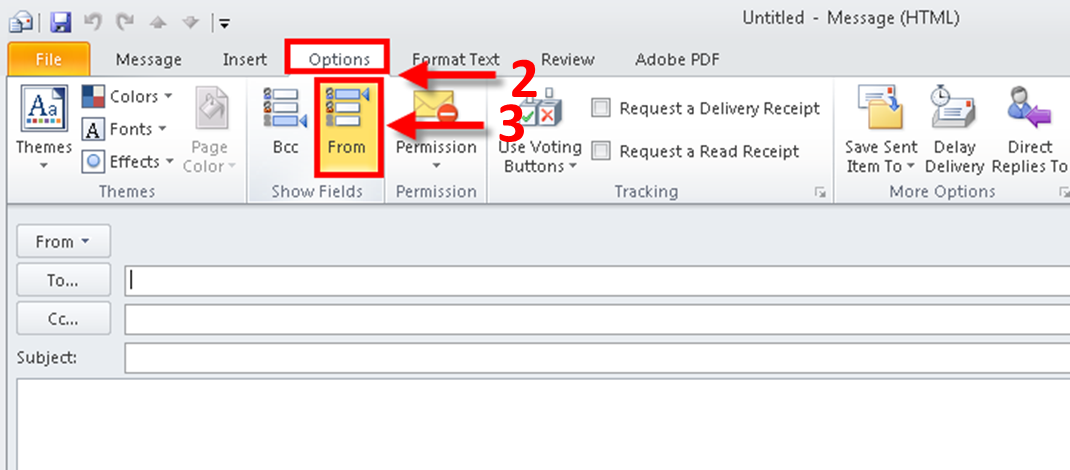 4. Click "From" tab
5. Then click "Other E-mail Address…"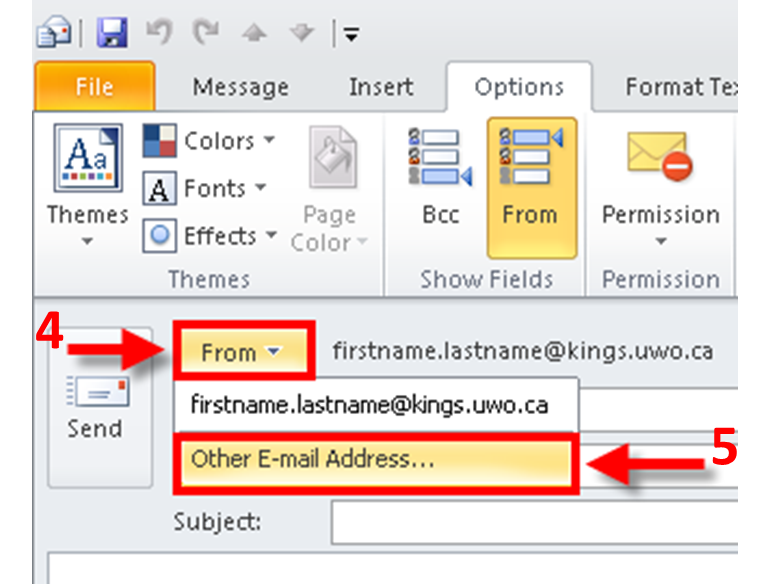 6. Type in the name of the mailbox
7. Then click "OK"

Now you can click the From dropdown menu to select to send messages from generic@kings.uwo.ca; by default your personal account will be in the from field.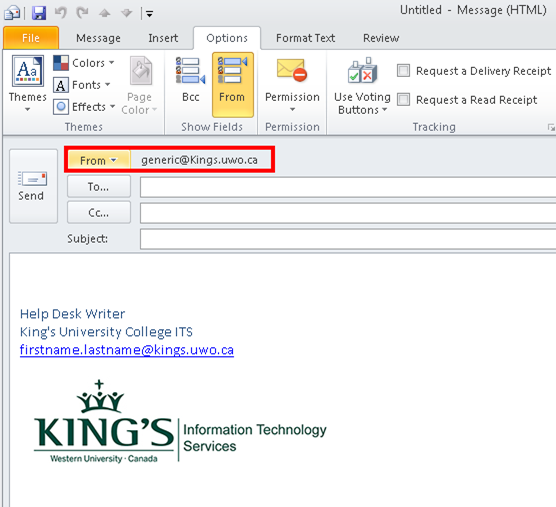 If you experience any difficulties, please don't hesitate to contact King's ITS by submitting a ticket: