King's University College provides on-campus housing for approximately 360 students. Living in residence puts you next door to all the facilities at King's, including food services, the library, your classes, and bus service to Western and the City of London.
Double rooms are the standard accommodation for first year students. Students with special considerations may submit a Single Room Request form for consideration. This form can be downloaded from the Online Residence Application site.
King's is very pleased to have students from around the world living in residence. Typically, 30% of our residents are international students. We are proud of our multicultural residence community and we encourage residents to embrace the opportunities for cross-cultural learning this community offers.
Alumni Court Residences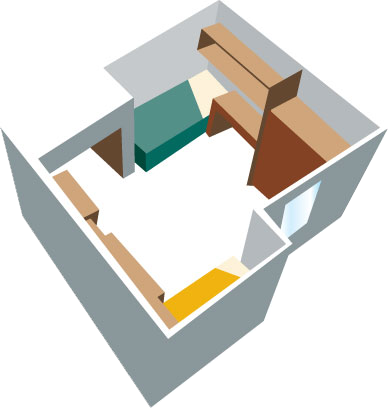 5 units of 20-30 residents
2 kitchenettes
3 TV lounges
4 study rooms
great storage space in each room
2 or 3 washroom areas per unit (sinks toilets and showers in each)
Wemple Residences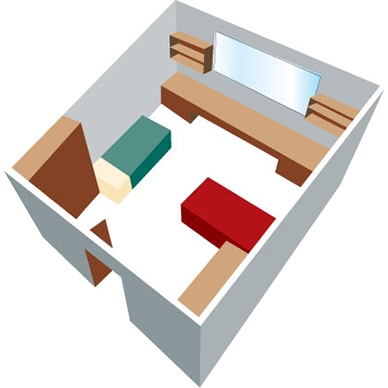 2 floors with 30-40 residents per floor
2 washroom areas per floor
laundry room, lounge, kitchenette and study room on each floor
the residence dining room is on the lower level of Wemple Hall
Townhouse Residences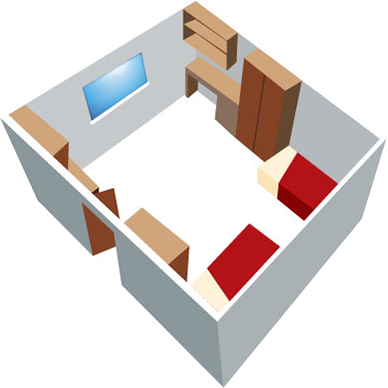 4 townhouse 'blocks'
32-50 residents per block
8 residents on each floor
1 washroom per floor with 2 toilets, 2 showers and 2 sinks
laundry room, study room, kitchenette and lounge in each block
---
Room Amenities
What will be in my room when I arrive?
Single bed and mattress
mattress cover
dresser (or equivalent)
desk and chair
closet
mirror
bookshelves
study lamp
wastebasket
curtains
carpeting
Additional Room Amenities
Phone Service
Each residence room is equipped with a phone.
Local phone service is included in residence fees.
Residents may use prepaid long distance cards for long distance calls.
Each resident has a private voice mail message account.
Prepaid calling cards can be purchased on campus
Cable TV
Each residence room is equipped with a Roger's Cable outlet. Students who wish to activate this service can contact Roger's after they move in. All service provision agreements are between Roger's and the student.
COLDEX (Fridge Rentals)
Students interested in having a refrigerator in their dorm room can RENT one through Coldex. Coldex will deliver directly into your room before you arrive and pickup the unit when you move out. It's a great option for international and local students! Rent today! www.coldexrents.com
Residence Linens
Convenience. Quality. Service.
Residence Linens offers complete, colour co-ordinated linen packages delivered to your residence room before move in day. Visit Residence Linens to see all products and services.
RezNet
Every desk has a Reznet (high speed internet) connection.
Wireless access is available throughout campus, including all residence areas.
RezNet fees are included in residence fees
To connect to Reznet, your computer must have a network interface card with an RJ45/Ethernet connection.
To access the wireless system, your computer must have WiFi capabilities.
Resident students are encouraged to ensure their computer has the capacity for both Reznet and wireless internet.