Remote Application Server Access
Details on how to access the Remote Application Server (Scotty) from your desktop or laptop.
Part One: Install Microsoft Remote Desktop for Mac OS.
Find Microsoft Remote Desktop 10 in the AppStore and click Install.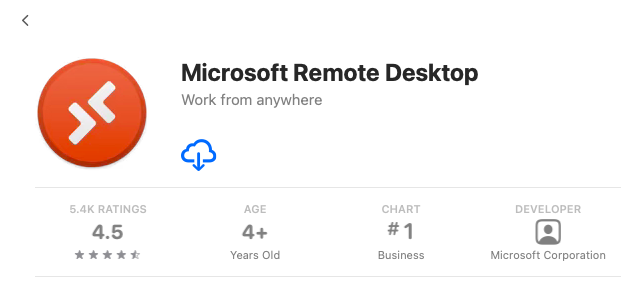 Once installed, click on Open or find it in your Dock or installed in Finder - Applications.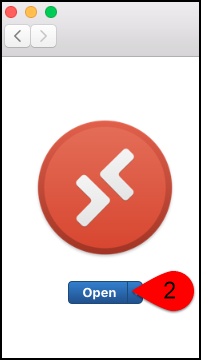 Part Two: Configure and connect to Scotty.uwo.ca
Once Microsoft Remote Desktop 10 is open, click Add PC.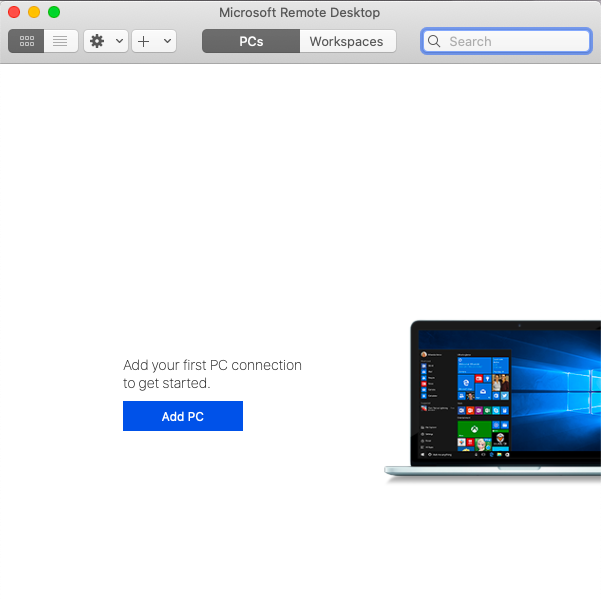 For PC name, enter scotty.uwo.ca
For Friendly name, enter scotty.uwo.ca
For Gateway, choose to add a new gateway and enter kucrg01.uwo.ca in all fields.
Click Add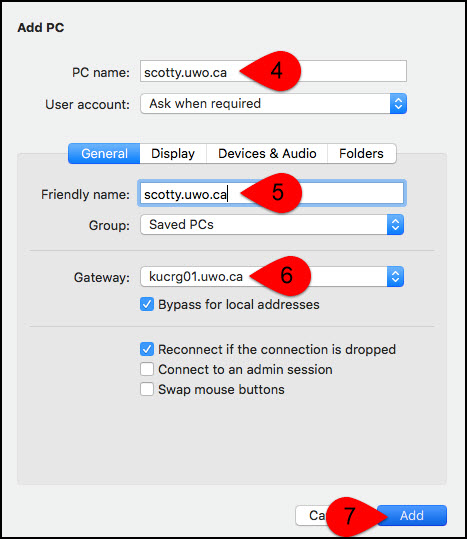 When connecting to Scotty, enter your Western Email and Western password.
Click Continue.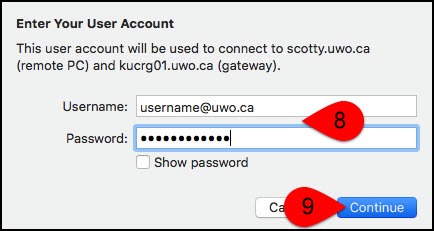 Windows Version:These instructions are presented for Windows 10. Windows 8 and 7 users may find slight differences in how their windows are laid out, but the steps are the same.
Open Remote Desktop Connection and click Show Options.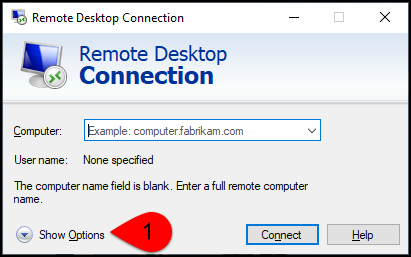 Type scotty.uwo.ca in the Computer field.
Type your Western email in the Username field.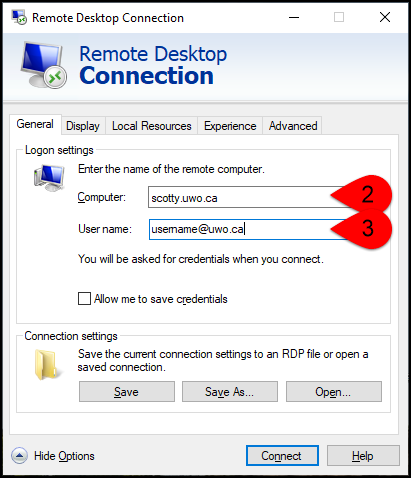 Click on Advanced.
Click on Settings...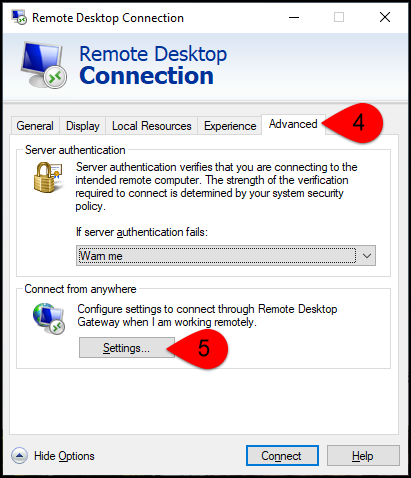 Enter details as shown in the image below. Server name: kucrg01.uwo.ca
Check Bypass RD Gateway server for local addresses.
Check Use my RD Gateway credentials for the remote computer.
Click OK.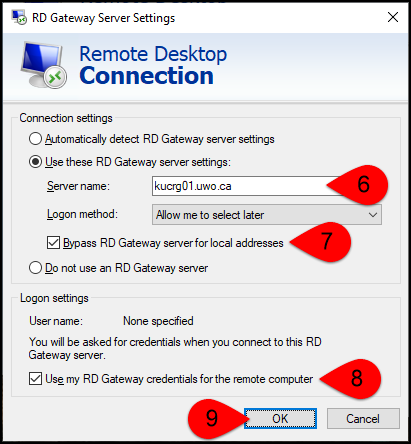 Click Connect to begin your session.
When prompted, enter your Western password.
Click OK.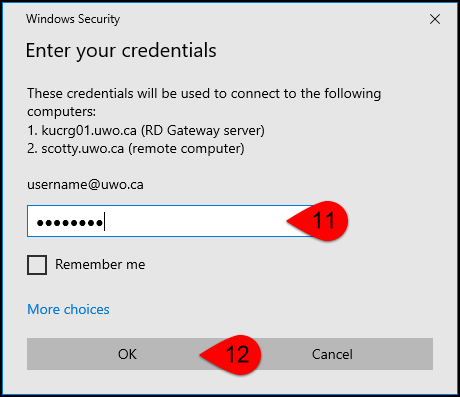 If you experience any difficulties please don't hesitate to contact King's ITS by submitting a ticket: