Downloading Files from OneDrive - Students
If you were given this link as part of the notetaking service at King's, it may be that you attempted to send the notes by clicking on Share rather than Download. The steps below will assist you in sending the notes in a format that is acceptable.
Log into your MyOffice account at https://myoffice.uwo.ca.

Click on the button for OneDrive.

Find the file you want to download and click the circle to the left of the filename (this will add a checkmark beside the file)

Select Download from the top menu (this will download the file to your machine).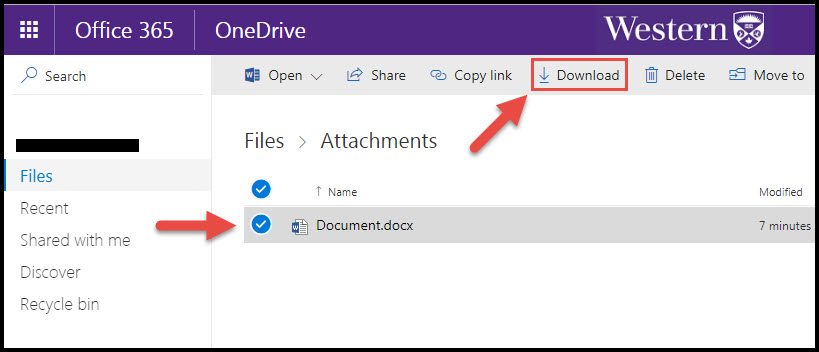 Once you have the downloaded file, go to your email account and choose to attach the file to the email.
The location of the file you downloaded can differ depending on which browser you are using. In general, look for an indication that the file has downloaded successfully as there will often be a link to go to the file location. Alternatively, look in the folder called Downloads on your computer.
If you experience any difficulties, please don't hesitate to contact King's ITS by submitting a ticket: