Thu, February 02, 2023 - Thu, February 16, 2023
1:00 PM - 2:00 PM
ACSD
KC 218
Free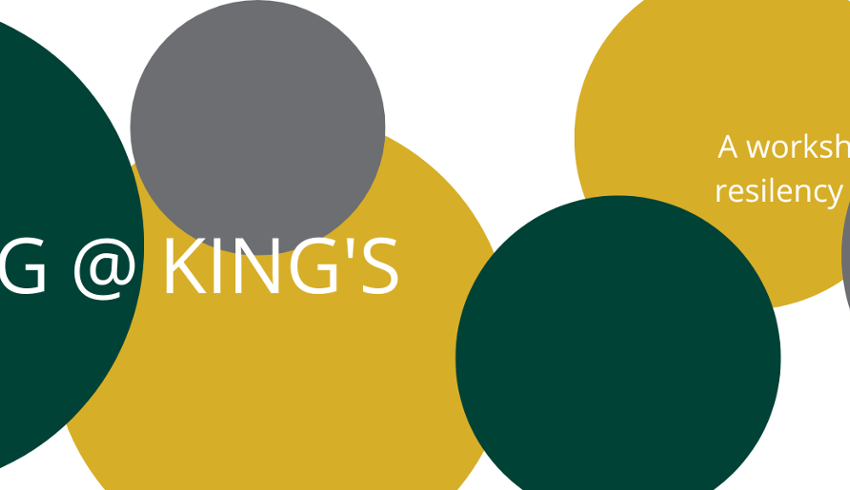 ---
A drop-in workshop series on resiliency and learning. No registration is required. Drop in to develop strategies and techniques on the following topics:
February 2 – Mindfulness, Note-Taking, and Reading
February 9 – Grit and Test Preparation
February 16 – Optimism and Study Strategies
March 2 – Gratitude, Group Work, and Presentations
March 9 – Self-Compassion, Time Management, and Balance
THRIVING @ KING'S runs on Thursdays from 1-2 p.m. in KC 218. For more information please contact acsd@kings.uwo.ca.