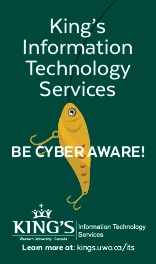 King's ITS Cyber Security Awareness Quiz
If you think you know all there is to know about Cyber Security, then feel free to test your skill at our Cyber Security Awareness Quiz! Answer all the questions and you'll be entered into a draw to win a BOSE Soundlink Color II Bluetooth speaker, value $170.
The quiz is open to King's faculty, staff and students.
Note: one entry per person, all entries must be received between November 1, 2017 – December 1, 2017.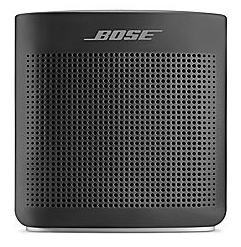 SELECTION OF PRIZE WINNERS:
Entries that meet all of the following criteria will be entered into a random draw for the Prize:
The entry must have been received by the end of the promotion period listed above.
All questions in the Quiz must be answered.
The draw is open to students and employees of King's University College
The Prize winner will be selected during the Prize Draw from the qualified entries on or before December 15, 2017
Cybersecurity Awareness Is About Both 'Knowing' and 'Doing'
Ask any IT security professional and you'll get the same answer. One of the biggest cybersecurity challenges is the human factor, making cybersecurity awareness more vital than ever in our mobilized, interconnected world.
According to the 2014 Cyber Security Intelligence Index, an astounding 95 percent of all security incidents involve human error. The most prevalent mistake? Double clicking on an infected attachment or unsafe URL.
The most common security issues in education according to SANS (https://www.sans.org/):