A Place to Be. A Place to Become.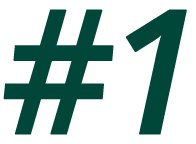 King's is a leader in National Student Satisfaction Surveys, and Western has ranked (repeatedly) as #1 for the best student experience in Canada.
Join King's University College at Western University
King's University College at Western University offers degree programs in the arts, social sciences, management and social work. Affiliated with one of the top universities in Canada, King's students enjoy "The Best of Both Worlds" - small classes led by outstanding faculty on a small, beautifully traditional campus while enjoying the experiences and resources of a comprehensive university. King's students have complete access to all the facilities and services at Western University and graduate with a Western degree.
Located in the heart of Southwestern Ontario, between Toronto and Detroit, London is Canada's 11th largest city. Offering a wonderful quality of life, London is also known as 'The Forest City', for its mature, tree-lined streets, plentiful trails, and more than 200 parks. London offers all the amenities of a big city combined with a close community feeling.
---
I have had great support from King's staff and professors who believed in my abilities and experience, and they kept me determined to achieve my goals.
King's provided me with the opportunity to get to know my professors by name. King's also provides scholarships to help overcome the financial challenges of studying abroad. The bonds I made by living in Residence helped me feel less lonely because the other students were like a family to me.
Scholarships for International Students in Canada
King's is recognized, both nationally and internationally, for its excellent academic programs, generous scholarships and comprehensive student services. Some of the scholarships available, include:
Entrance Scholarship $1,500 - $3,500 (No application required – Based on student's final average)
Merit Scholarship $1,500 (Application required – Letter of recommendation from teacher required)
Excellence Scholarship $5,000 (Application required – Letter of recommendation from teacher required)
Work Experience Program $1,000 (Application required)
Find out more about scholarships or fill in the FORM to speak to one of our recruiters.
Top 5 reasons to choose King's University College, at Western University:
Canada is a secure destination and international students also have the opportunity to work on campus through the International Work Experience Program.
Excellent career prospects, with 93% employment rate within 6 months of graduation.
Studying in Canada makes it easier to apply for permanent residency in the country, and when finishing studies, you are eligible to apply for the post-graduation work permit.
Western has been ranked as #1 for the best student experience in Canada.
Canada is one of the most ethnically diverse countries in the world. With this, Nepali students will have the chance for exciting cross-cultural experiences inside and outside the universities.
Canada Student Visa
Please contact King's global@kings.uwo.ca for matters pertaining to your immigration status, including questions concerning your Study Permit, Student Permit Extension, Temporary Resident Visa (TRV) Working in Canada and your Post Graduation Work Permit (PGWP).
Admission Requirements for Nepal
Higher Secondary Certificate or Proficiency Certificate from a recognized university
Higher Secondary Certificate indicating all exams taken and grades earned sent directly to Western from the examining board. Certificates must be official. Photocopies are acceptable if certified by the Higher Secondary Education Board, school principal, head, or counsellor. Notarized copies are not acceptable. Applicants may be considered for conditional admission on the basis of mid-year/mid-term results. Mid-year results and an academic record to date must be submitted directly to Western from the institution(s) attended.

Or

Proficiency Certificate indicating all exams taken and grades earned sent directly to Western from the institution attended. If your documents are issued in a language other than English, you must also provide notarized literal English translations.

Proof of English language proficiency. Test results must be issued directly to Western from the Examining Board. Western's institution code is 0984. Please review King's English language proficiency requirements. Scanned copies of English language proficiency test results may be submitted directly to King's via email in order to quicken the admission assessment process.
Applicants for whom English is not their first language and who have not lived or studied in an English language environment for at least four years are required to provide proof of English proficiency. Please click here for further information.