Wed, September 09, 2020 - Thu, September 17, 2020
8:30 AM - 4:30 PM
Student Affairs
The Quad (outside the SLC and Library)
Fee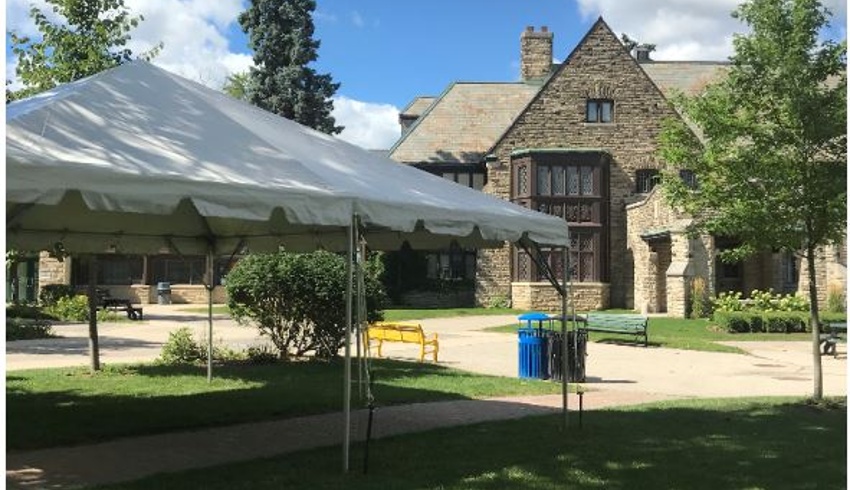 ---
For those students who will be on campus, a special information and welcome tent called the Quad Squad, will be set up in the quad patio/sidewalk area outside of the G. Emmett Cardinal Carter Library, Dante Lenardon Hall and Labatt Hall.
The Quad Squad Tent will be operating 8:30 a.m. – 4:30 p.m. weekdays from the first day of classes (September 9) until September 17.
Staffed by student leaders and staff from Student Affairs, Central Services and Enrolment Services, the goal is to provide information to students on safety protocols, what buildings are open, office hours, what departments are open for in-person contact or whether services are remote. Enrolment Services will be distributing student cards to first year students with proof of identification.
King's masks will be available for students at the tent, as supplies last. As a reminder, everyone on campus must wear a mask when inside buildings and when social distancing is not possible.
For more information, please visit King's COVID page and our hours of operations page.