Sat, March 03, 2018
9:00 AM - 6:00 PM
Psychology
Joanne and Peter Kenny Theatre
Free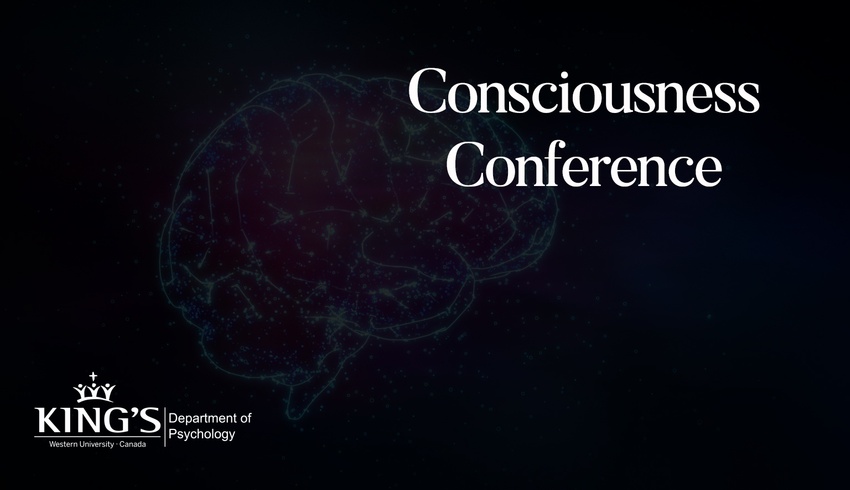 ---
The Consciousness Discussion Group at King's University College has organized a Consciousness Conference to showcase the study of consciousness: from artificial intelligence to altered states of consciousness; traditional approaches to virtual reality; and meditation to near-death experiences. The outstanding contributions from our nineteen speakers will provide an opportunity to reflect deeply on the nature of consciousness and the applications of "consciousness technologies" that are emerging from the cutting edge of Consciousness Studies.
There will be a single stream of plenary talks only. Each talk will be 20 minutes in length, with each speaker presenting for the entire duration of her time. We will hand out file cards for attendees to write out questions directed toward particular speakers, which will be collected during the day. At the end of the afternoon, a selection of the questions will be answered by the speakers to whom they are directed.
King's has discounts at two hotels:
Delta Hotels London Armouries
Special Western Rate: $135 a night for a single or double room.
Check in: 3:00 p.m.; Check out: 12:00 p.m.
Address: 325 Dundas St., London, Ontario (downtown)

Idlewyld Inn & Spa
Rate: $169 a night for single or double rooms (limited rooms available)
Check in: 3:00 p.m.; Check out: 11:00 a.m.
15% off all food & spa services; breakfast included in the price
Address: 36 Grand Ave. (Wortley village area), London, Ontario
When booking, guests need to mention that they are attending the Consciousness Conference at King's University College at Western University and that the discounted price was quoted by Theresa at Idlewyld.