Top volleyball recruit joins Mustangs and King's for 2012-2013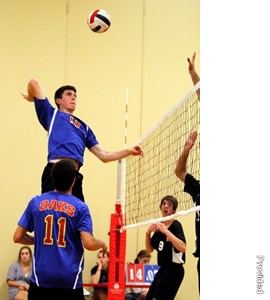 Mike Choja, one of the best middles in all of Ontario, has chosen to stay close to home and join the Western Mustangs men's volleyball team for the 2012 season. A London native and Oakridge High School graduate, Choja will enrol in sociology at King's this fall.
Click here to read the Western Mustang story.