Presenting King's Top News Stories of 2019
From the arrival and installation of a new Principal to a Federal election debate on campus as well as students and alumni receiving awards, there were plenty of newsworthy events happening at King's this year. While every news story that has been covered on our website (https://www.kings.uwo.ca/about-kings/media-and-communications/newsroom/ and https://www.kings.uwo.ca/about-kings/media-and-communications/in-the-news/) is interesting and worthy, the King's Communications Department has searched through over 180 news stories from 2019 and compiled a list of our most viewed and engaged with news stories (in chronological order).
Ron Robert serves as Alzheimer's spokesperson. – In January 2019, King's student, Ron Robert, 83, made headlines for serving as a national spokesperson for the Alzheimer's Society of Canada. He also spoke to students at Western University's School of Occupational Therapy during their annual Profession Pinning Ceremony and at the Schulich School of Medicine to students in the Geriatric Interest Group (for which he was filmed for a segment on CTV National News).
Two departments reached milestone anniversaries – In March, Childhood and Social Institutions celebrated their 20th anniversary and, as part of Homecoming in October, The School of Social Work celebrated their 50th anniversary. We congratulate these two departments on achieving these milestones and wish them all the best in the years ahead.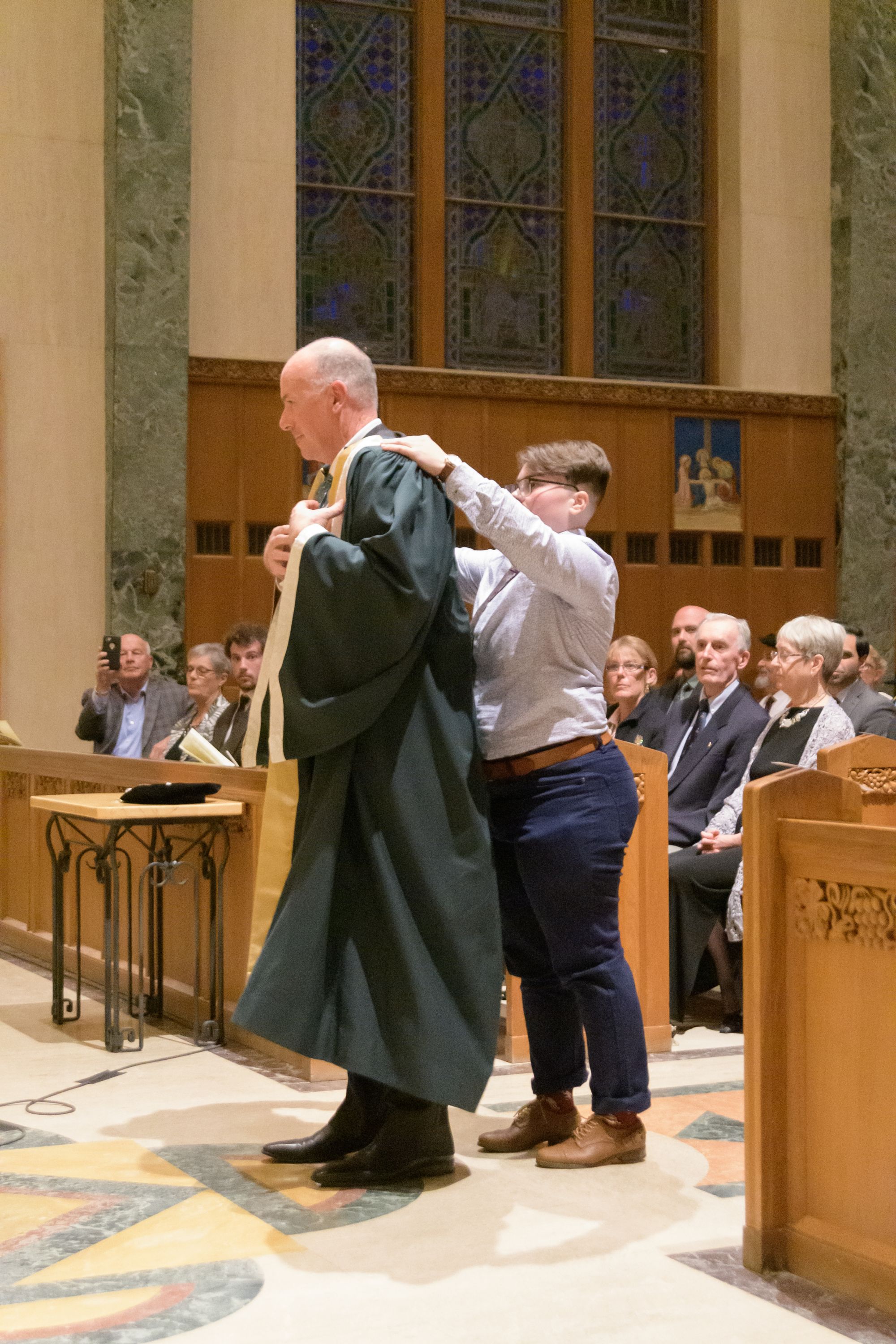 Dr. David C. Malloy joined King's. – The King's community was very pleased to welcome Dr. David C. Malloy as the 9th Principal of King's. The announcement was made in April and Dr. Malloy made his first visit to King's shortly thereafter before his official installation in October.
Critical Security Studies program first in Canada – In May, it was announced King's will be offering a Critical Securities Studies diploma and certificate program, the first of its kind in Canada, allowing students to study such diverse topics as terrorism, war and peace, security and dystopias. An experiential learning element is part of the program.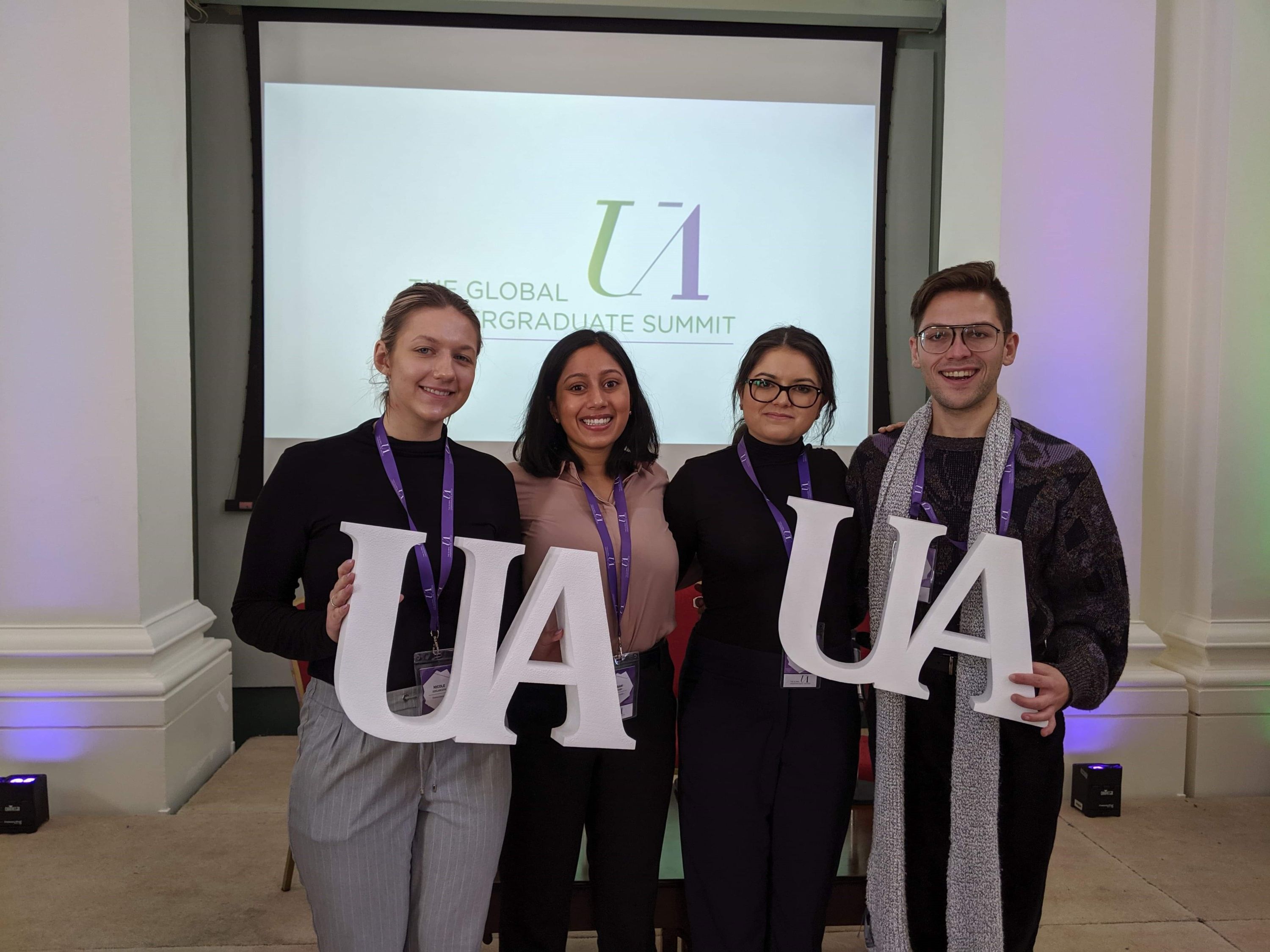 King's alumni received accolades from the 2019 Global Undergraduate Awards – In September, five alumni were named Highly Commended Entrants for their essays as part of the 2019 Global Undergraduate Awards, and Madelaine Coehlo '19 Honors BA in Sociology and Political Science was named the Global Winner in the Social Sciences: Sociology and Social Policy category.
Student perspective seen during Federal Election Debate – In October, King's University College Students' Council (KUCSC) in partnership with the Western University Students' Council (USC) hosted Federal Debate 2019: A Student Perspective, with London North Centre candidates in the Federal Election, drawing a large crowd of engaged community members.
King's history students awarded the Juno Beach Centre fellowship – In October, students in a unique new experiential history course at King's were awarded the prestigious Juno Beach Centre Fellowship. The upper-year course, The World Wars in History, Memory, and Reconciliation, led by Dr. Graham Broad, will include an overseas program in France and Belgium following a term of classroom studies in 2020.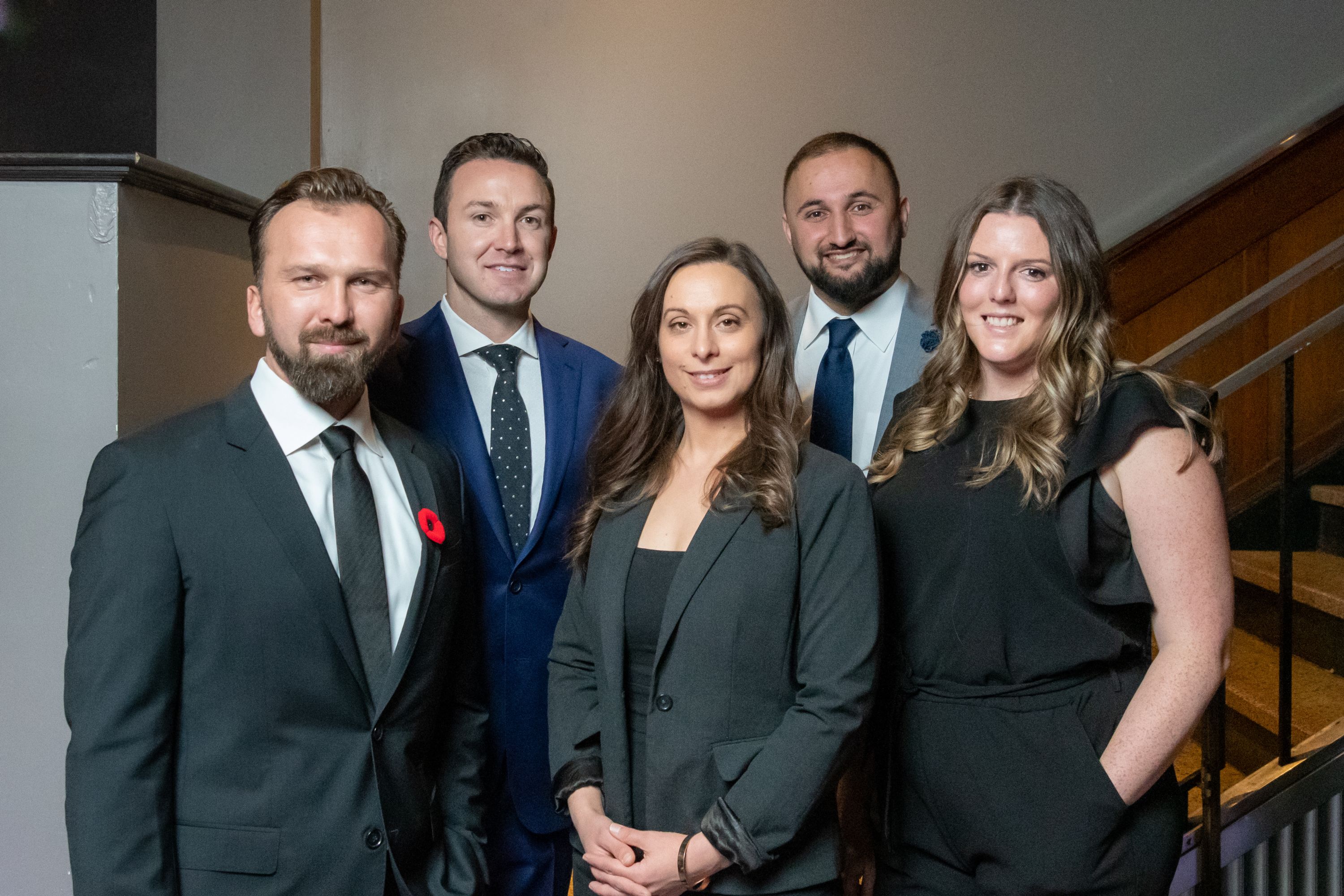 King's alumni recognized by local publications – In November, 11 members of the King's alumni were recognized as part of two prestigious lists of young people making a difference in their community: London Inc. Magazine's 2019 20 Under 40 Awards and Business London Magazine's Top Twenty In Their 20s list.
King's Commons on Richmond named new student Residence. – In November, King's announced it will expand its residence living options with the addition of a four-unit apartment complex designed to accommodate the needs of students near campus at the corner of Richmond and Epworth.
The School of MEM received status from Chartered Financial Analysts program - In November, King's School of Management, Economics, and Mathematics announced the Bachelor of Management and Organizations Studies – Finance and Administration (Honors Specialization) had been accepted into the Chartered Financial Analysts Institute University Affiliation program, which includes six Student Scholarships for King's students pursuing the CFA accreditation.