Dr. Bharati Sethi Receives Social Work Teaching award
The King's Social Work Students' Association Excellence in Diverse and Inclusive Teaching award is a newly created distinction that honors one exemplary Social Work professor. This award was created and adjudicated by the Social Work Student Association.
It was presented to Dr. Sethi by fourth-year student David Lavoie at the School of Social Work Student Appreciation Event on Thursday, November 23, 2017 in the Vitali Lounge.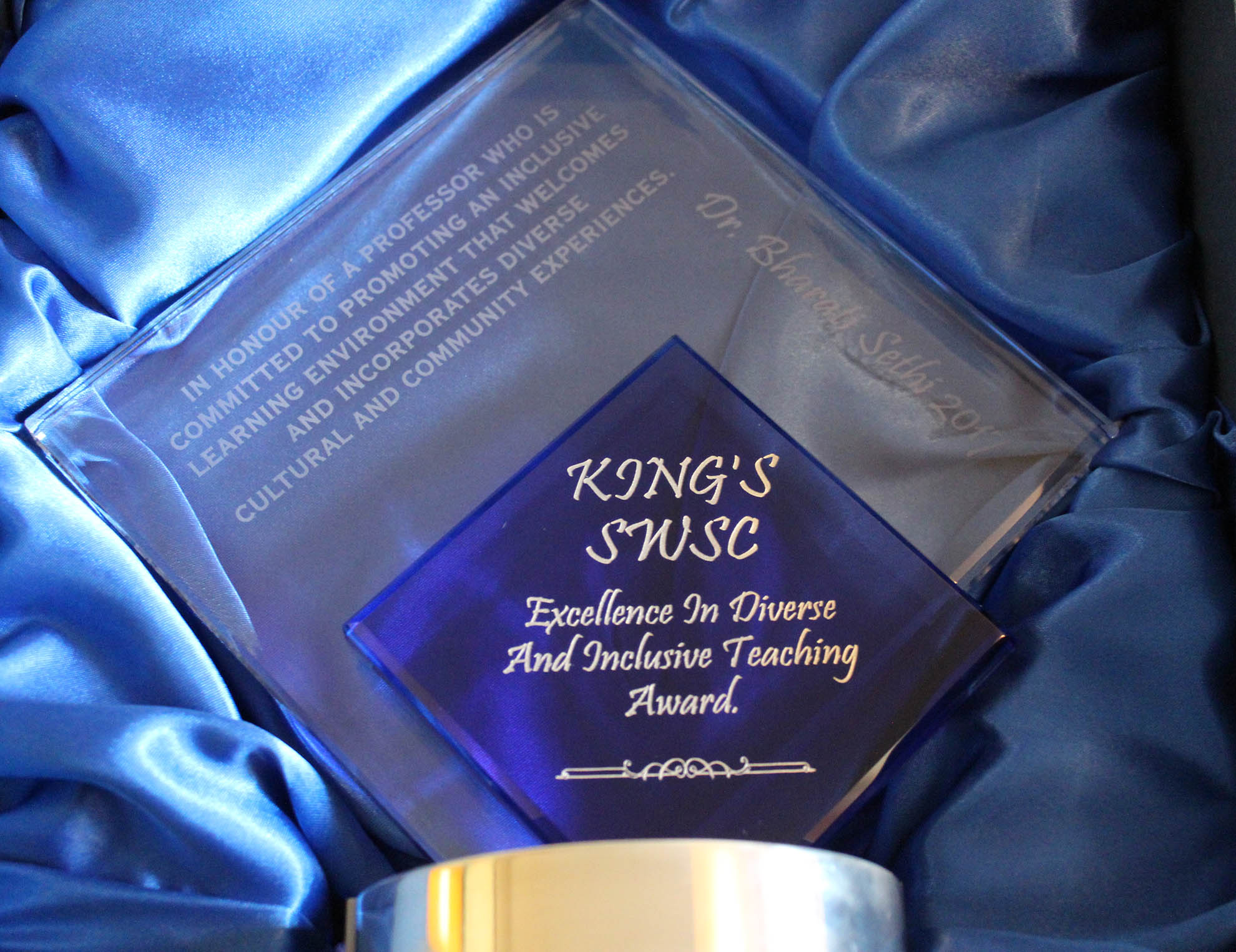 This newly created award is given to a faculty member who exemplifies an inclusive and diverse approach to learning. The criteria of the award includes a commitment to including course content related to different cultures and communities, promoting a learning environment that encourages the inclusion of all opinions and perspectives, creating a class atmosphere that recognizes the diversity of all students and, including sources or speakers who share their diverse experiences first-hand.
"I feel truly humbled and honoured to receive such honour from students," says Dr. Sethi.
"The School of Social Work is home to some of the College's most innovative and recognized teachers. A sizeable number of our faculty, both full and part-time, are on the Dean's Teaching Honor Roll each year. We are very pleased that our students have chosen to recognize this by developing the award and honouring our colleague, Dr. Bharati Sethi, as she most definitely embraces the characteristics outlined in the criteria for this award," says Dr. Peter Donahue, Director of the School of Social Work.