Congratulations to the Class of 2022
Congratulations to the 551 students who became members of King's Class of 2022 and the King's Alumni family as part of the Spring 2022 Convocation, held on June 22 and 24, 2022.
Gr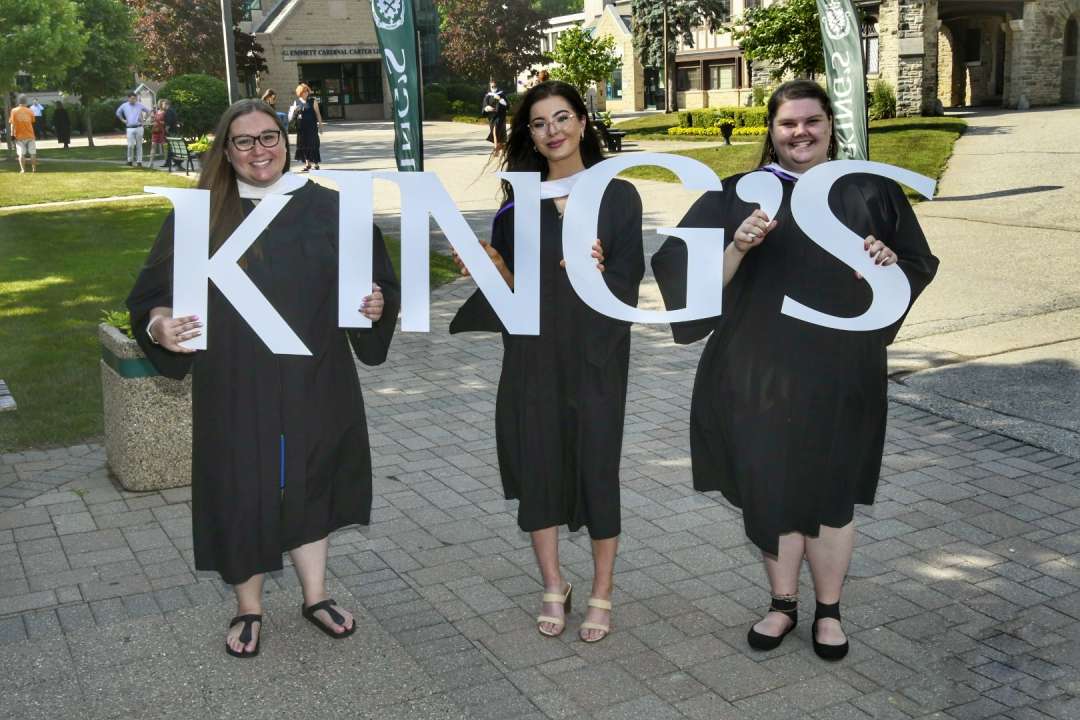 aduates from BA Honours, 4-Year BA, and non-Honours BA were honoured on June 22 while graduates for BMOS Honours, BMOS, Social Work, Diplomas and Certificates were honoured on June 24.
Prior to each of the Convocation ceremonies, there was a Blessing of the Graduates and Awards Ceremony held in Labatt Hall. Bishop Ronald Fabbro, Bishop of London, presided at the June 22 blessing while Bishop Joseph Dabrowski, Auxiliary Bishop of London, presided at the June 24 blessing.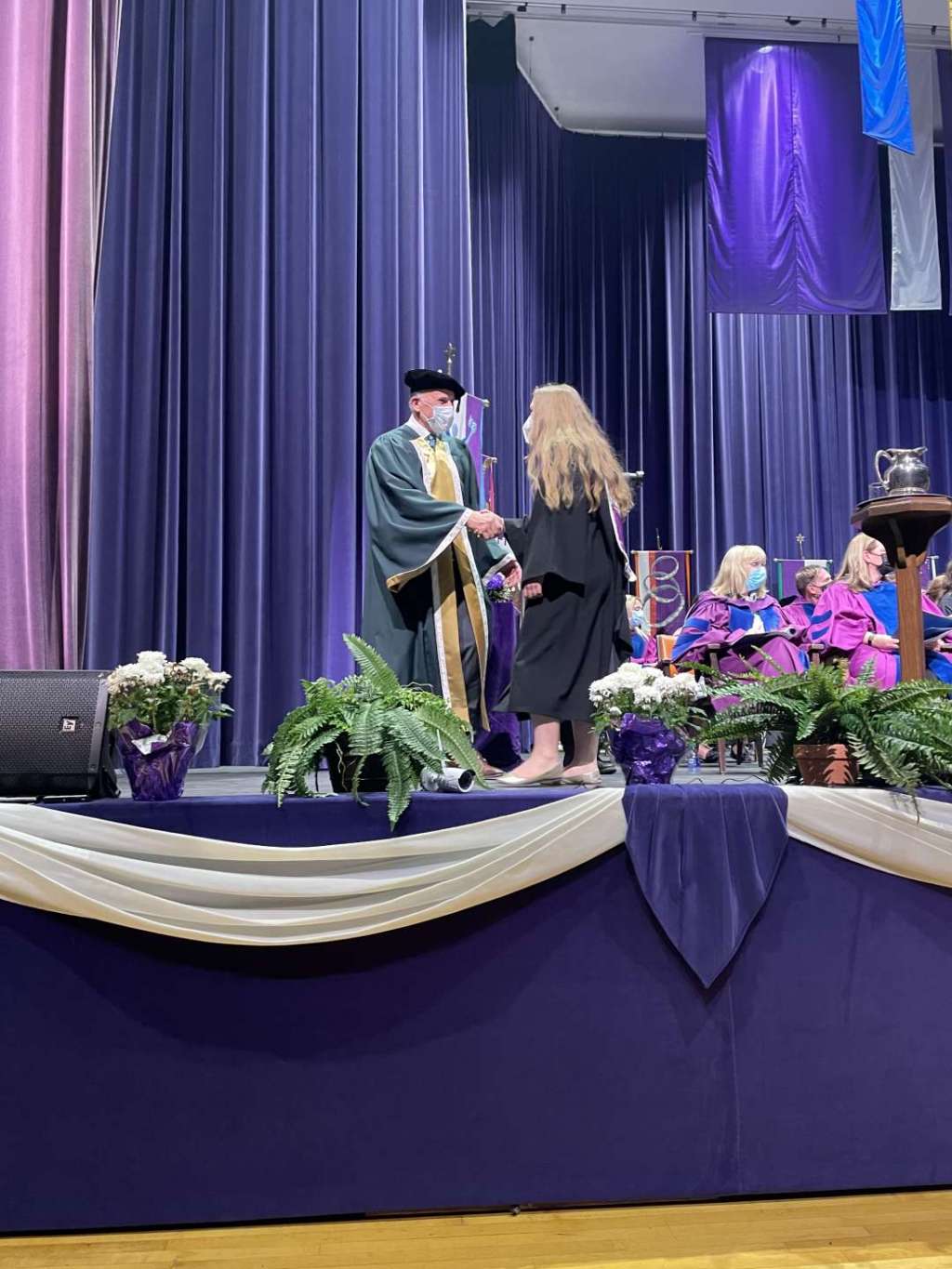 King's graduates, faculty and staff, along with their families and friends then attended the Convocation ceremony at Alumni Hall, Western University at 3 p.m. All King's graduates received a Western University degree.
As part of the Convocation ceremonies, Hiba Beyrem '22, Class of 2022 valedictorian, was the guest speaker for the June 22 ceremony and Perry Dellelce, LLD, a founder and managing partner of Wildeboer Dellelce LLP and Honorary Degree recipient was the guest speaker on June 24.
The King's University College Alumni Association hosted the Class of 2022 and their guests at a wine and cheese reception at Labatt Hall.
Congratulations again to our new alumni. Welcome to the King's Alumni family!
Please note: On July 6, Western is offering a Convocation ceremony for students who graduated in 2020 and 2021 but did not have the opportunity to formally participate in a traditional ceremony. These King's students have been invited to the 10 a.m. Convocation on July 6, 2022.
To see more Convocation coverage, please view King's Instagram, Facebook, and Twitter @kingsatwestern, with the hashtag #KingsGrad2022 and #Kings2022.