Annual Carpe Diem conference focuses on love through action
A large and vibrant group of 325 students from 16 high schools were hosted by King's on May 24- 25, 2018 for the annual Carpe Diem conference. This year's theme was love through action.
Carpe Diem aims to strengthen leadership skills in Catholic students via a conference that is enjoyable for youth.
"I'm in Sky Pilot which is the religious group at our school and we go to this every year. Everyone in it said I should come to Carpe Diem because it's a good experience. I expected it to be really religious but it's actually a lot of fun. I liked Taizé prayer because it was short and sweet and easy to remember," said Thea Ridland, a grade 10 student from Blessed Trinity high school in Grimsby. She is pictured here during the buffet lunch.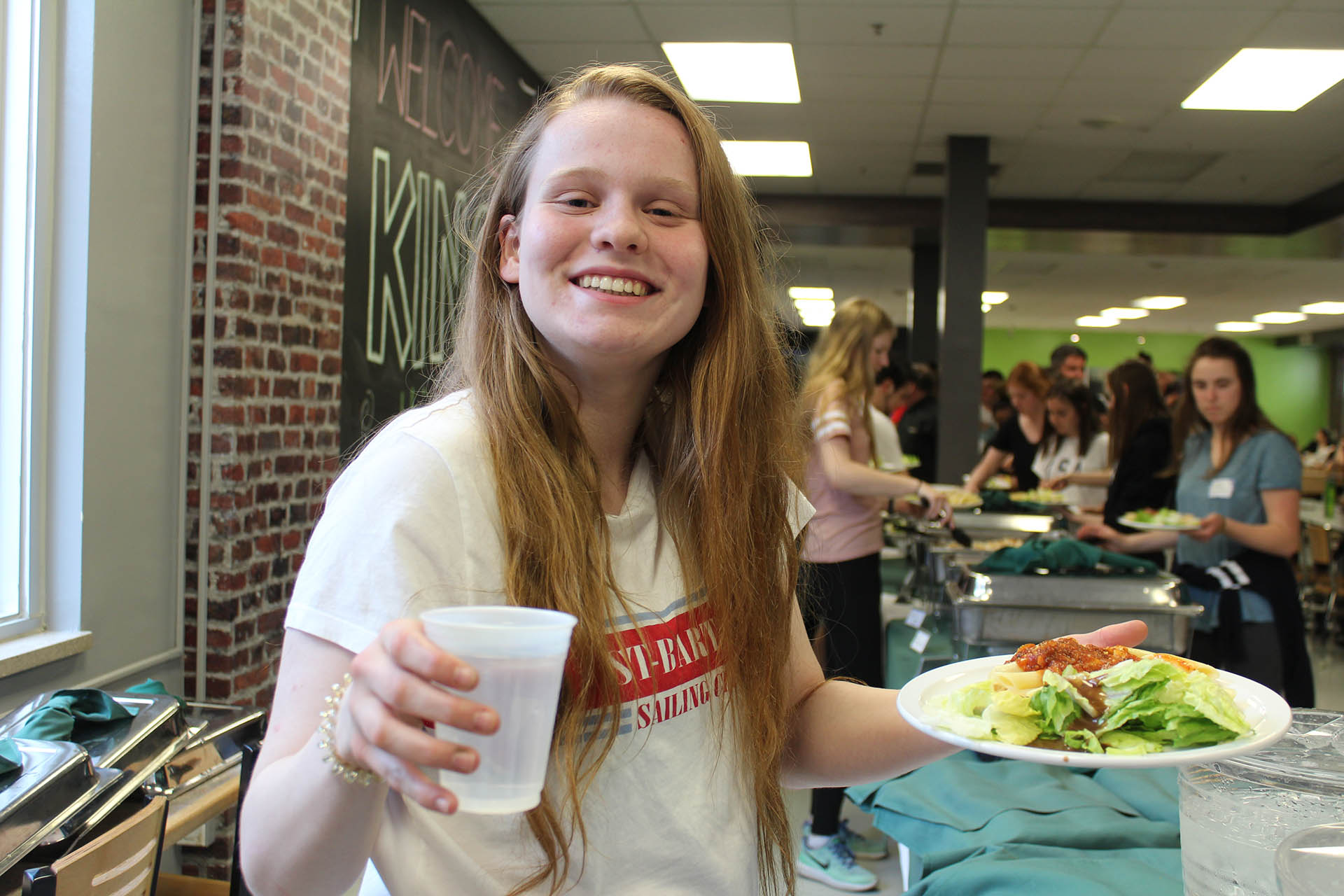 The group arrived on May 24 in time for dinner, Taize prayer and student leadership activities. On May 25th, in addition to a keynote address, the students chose which two out of four workshop sessions they wanted to attend.
The keynote presentation was given by Luke Stocking who works at Development and Peace – Caritas Canada, a Catholic Organization that works to promote international solidarity. He has led trips for volunteer members to Zambia, the Philippines, Paraguay and Ethiopia. He led students through Pope Francis' letter, "Laudato Si, which calls us to better understand the climate crisis, our relationship to the environment and to one another. And, most importantly, it calls us to action.
The four workshops built upon this theme by discussing society and politics, living in harmony with others who may not share our worldview, the water crisis, and advocating for people with disabilities.
Katherine Obusa from Saint Michael's high school in Niagara Falls grade 9 reflected on Carpe Diem: "it's actually really cool. This was my first experience."
In lieu of a registration fee, King's asked for donated canned goods which were dropped off to St. Joseph's Hospitality Centre.