Principals' & Counsellors' Christmas Event
Fri, December 08, 2017
10:30 AM - 2:00 PM
King's University College
Check-in/Keynote at the Peter & Joanne Kenny Theatre
Free!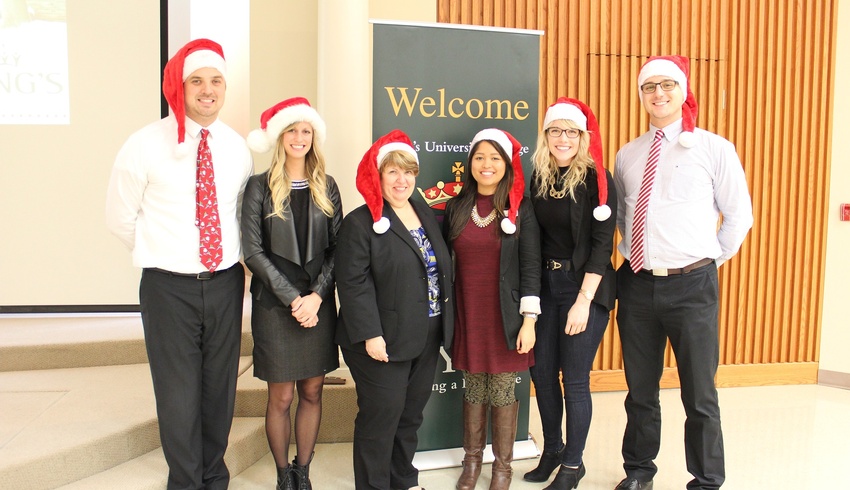 ---
Enjoy festive refreshments, quality time with colleagues and get the latest updates on King's at our annual Principals' and Counsellors' Christmas event.
Enjoy a keynote presentation by Dr. Wendy Ellis

Wendy Ellis is an Associate Professor in the Department of Psychology at King's University College. Dr. Ellis' research interests span a range of topics related to social development in childhood and adolescence. Her main research focus has been on group influence and documenting the processes through which children's groups influence their members in both positive and negative domains. Dr. Ellis also has a keen interest in studying popularity, aggression, bullying, and teen dating violence. Most recently, Dr. Ellis has been working with her thesis students to design studies on cyberbullying and cyberdating abuse. Among other courses, Dr. Ellis teaches Developmental Psychology and a seminar on Social Relationships in Childhood and Adolescence.
---
Location:
Check-in/Keynote Presentation: Peter & Joanne Kenny Theatre, Student Life Centre
Lunch: Vitali Student Lounge & Lounge Extension, Wemple Hall
---
For more information, or to register for this event, please contact Kim Pega, Coordinator of On-Campus Events
kim.pega@kings.uwo.ca
519-433-3491 x.4392