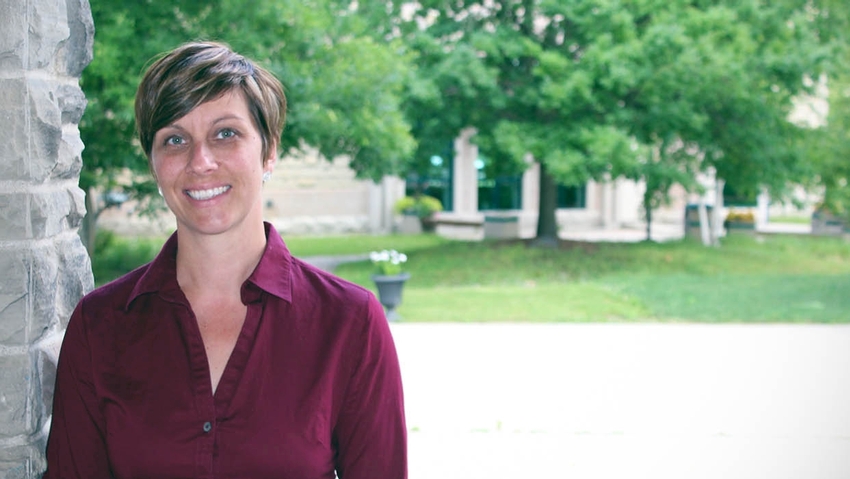 Department Chair and Associate Professor
Office: DL205

Phone: 4524

E-mail: kristin.lozanski@uwo.ca
Education:
PhD - University of Alberta
MA - University of Victoria
BA (Hon) - University of Calgary
BSc - University of Calgary

Research Interests:
Globalization, Gender, Racialization & Multiculturalism, Critical Travel/Tourist Studies, (Post/Neo)Colonial, Transnational Surrogacy
Courses Taught:
Sociology 1020 (572) - Introductory Sociology
Sociology 3341F (570) - Social Construction of Gender
Sociology 3327 - Special Topics: Unpacking Cultural Travel

Selected Publications
Lozanski, Kristin. 2015. "Transnational commercial surrogacy: Canada's contradictions," Special Issue on Medical Tourism, Social Science and Medicine, 124: 383-390.
Lozanski, Kristin. 2014. "Desire for danger, aversion to harm: Violence in travel to 'Other' places." Tourism and Violence, p. 33-47. Ed. Hazel Andrews. Ashgate Press.
Lozanski, Kristin. 2014. "Heroes and villains: Travel, risk and masculinity." Men, Masculinities, Travel and Tourism, p. 28-42. Ed. Thomas Thurnell-Read & Mark Casey. Palgrave Press.
Lavrence, Christine and Lozanski, Kristin. 2014. "'This is not your practice life': Governance, consumption and lululemon." Canadian Review of Sociology, 51(1): 76-94.
Lozanski, Kristin. 2013. "Encountering beggars, disorienting travelers?" Annals of Tourism Research, 42: 46-64.
Lozanski, Kristin. 2011. "Independent Travel: Colonialism, Liberalism, & the Self." Critical Sociology, 37(4): 465-482.
Lozanski, Kristin. 2010. "Defining 'Real India': Representations of Authenticity in Independent Travel." Social Identities, 16(6): 741-762.
Lozanski, Kristin. 2008. Temporary Foreign Workers and Canada's Contradictions: Globalization, Liberalism and Multiculturalism. International Journal of Contemporary Sociology, 45(1):131-149. (By invitation)
Lozanski, Kristin. 2007. "Colonialism and Racialized Heteronormativity: Unpacking Sexual Harassment and Violence in Independent Travel to India." Tourist Studies 7(3): 295-315.
Lozanski, Kristin. 2007. "Memory and the Impossibility of Whiteness in Colonial Canada." Feminist Theory, 8(2): 223-225.
Lozanski, Kristin and Melanie Beres. 2007. "Temporary Transience and Qualitative Research: Methodological Lessons from Fieldwork with Independent Travellers and Seasonal Workers." International Journal of Qualitative Methodology, 6(2): 106-124.