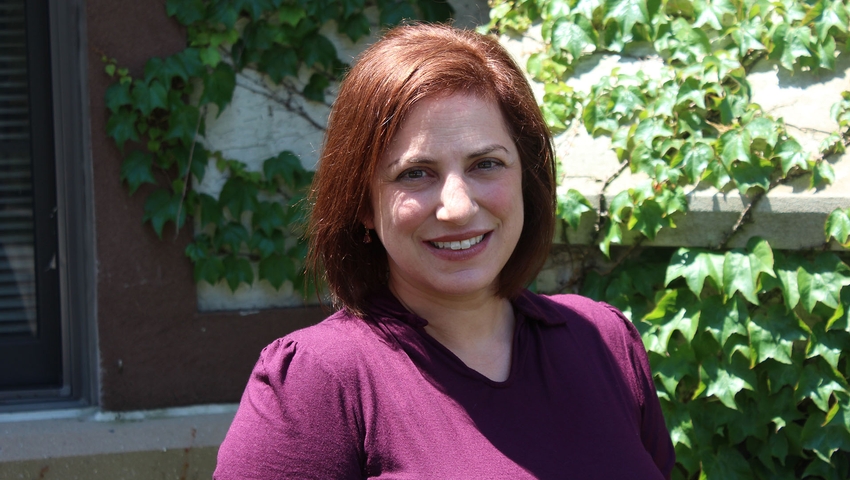 Associate Professor
Office: FB002A

Phone: 4367

E-mail: chaya.halberstam@uwo.ca
Research Interests:
Ancient Judaism; Hebrew Bible; Law, Literature, and Culture
I work on questions of justice which are central to Judaism and the Jewish experience both in theory and in practice. In what ways does the elaboration of law and legal procedure facilitate the pursuit of justice? At what cost are legal regimes established and maintained? My current research examines judges and the embodied and relational practice of judging in early Jewish trial narratives (from the Second Temple and rabbinic periods) within their Greco-Roman historical context and in light contemporary feminist legal theory, affect theory, scholarship on law and literature (including theory of melodrama), and the ethic of care. It asks to what extent justice is pursued or marginalized within the accounts of judging in Jewish antiquity.
Select Courses Taught:
RS2169 - Sex, Sexuality, and the Jewish Tradition
RS2169 - Angels, Demons, and Magic in Jewish Folklore
RS2347 - Living the Bible: Jewish Law and Ethics
RS 3453 - Suffering, Grief, and Injustice: The Timeless Story of Job
RS4410 - Biblical Poetry
Selected Publications:
Book: Law and Truth in Biblical and Rabbinic Literature
Co-editor, Special Issue on Gender Theory and Theorizing Jewishness, Journal of Jewish Identities 11.1 (January 2018).
Co-editor, Special Issue on Thinking with Rabbinic Texts, Journal of Textual Reasoning (forthcoming).
2017 "The Legal Language of Everyday Life in Rabbinic Religion." Religious Studies and Rabbinics: A Conversation, Elizabeth Shanks Alexander and Beth Berkowitz, eds. (Routledge) 121-138.
2017 "Law in Biblical Israel" Cambridge Companion to Judaism and Law (Cambridge U.P.) 19-47.
2016 "Legal Justice or Social Justice? Debating the Rule of Law in Tannaitic Literature," Journal of Ancient Judaism 7.3 (2016): 397-422.
2014 "Justice Without Judgment: Pure Procedural Justice and the Divine Courtroom in Sifre Deuteronomy" The Divine Courtroom in Comparative Perspective (Brill) 49-68.
2013 "Wisdom, Torah, Nomos: The Discursive Contours of Biblical Law," Law, Culture and the Humanities 9.1 (February) 50-58
2009 "Encircling the Law: The Legal Boundaries of Rabbinic Judaism," Jewish Studies Quarterly (December) 396-424.
2007 "The Art of Biblical Law," Prooftexts 27.2 (Spring) 345-364.