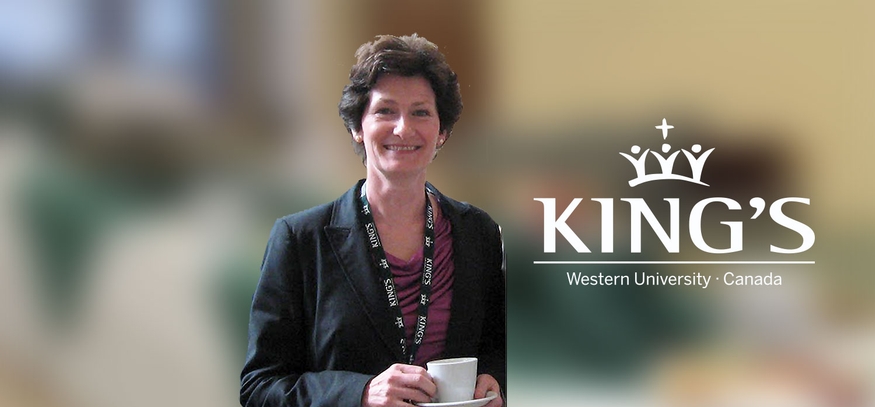 Associate Professor
Office: LH207
Phone: 4425
Email: cclausiu@uwo.ca
Research Interests:
Intersections of Modern Art and Modern Drama; Samuel Beckett; Critical Theory
Education:
Ph.D.- English - University of Toronto
M.Litt.- English - Oxford University
B.A.- English, Modern Languages - St. Michael's College/University of Toronto
Selected Publications:
Steineck, Raji, and Claudia Clausius, Origins and Futures: Time Inflected and Reflected. Leiden: Brill, 2013.
"The Temporal Theatres of Sculpture and Drama: Wole Soyinka and New York's Metropolitan Museum of Art." Kronoscope: Journal for the Study of Time. Vol. 7, No. 1, Leiden: Brill, 2007, pp. 3-32.
"From Italy to Tunisia: Paul Klee's Mediterranean Journal" in Modernism and Modernity in the Mediterranean World, eds. Pietropaolo, Domenico and Luca Somigli. New York, Ottawa, Toronto: Legas, 2006, pp. 305-334.
"Twentieth-Century Theatrical Mimesis in Theory and Practice: A Failed Deconstruction," in De Spiegel van Stendhal. Eds. E. Jongeneel and B. van Heusden. Groningen: Historische Uitgeverij, 1999. 182-95.
"Waiting and Deconstruction: Between Order and Chaos in Post-Modern Drama" in Time, Order, Chaos - The Study of Time IX, New Jersey: International Universities Press, 1998. 63-75.