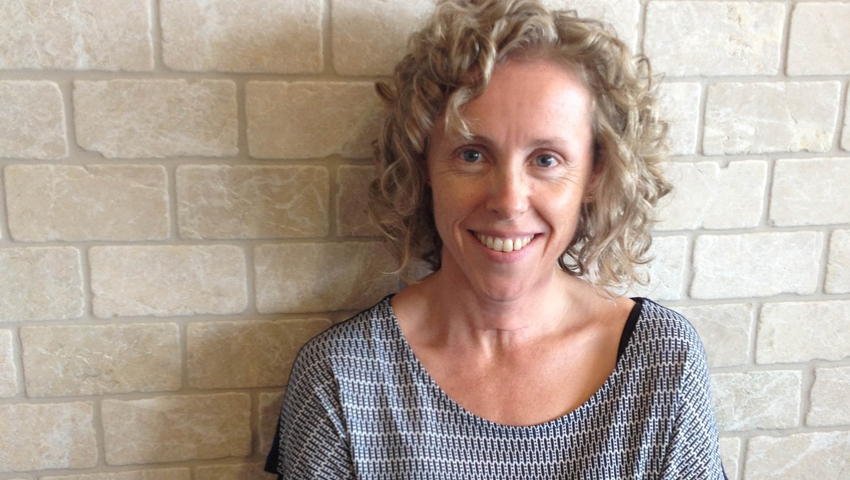 Associate Professor / Program Coodinator
Office: FB301

Phone: 4469

E-mail: pcushin@uwo.ca
Education:
Post-Doctoral Fellowship - University of Aberdeen, Scotland (SSHRC 2 yr)
Ph.D. Anthropology - McMaster University (SSHRC 4 yr)
M.A. Anthropology - McMaster University (OGS)
B.Com - Queen's University
Courses Taught
DS 1010 a/b Exploring Disability
DS 2201 b Rethinking Disability
DS 2216a Media Madness & Disability (co-taught)
DS 3320f Narratives of Disability & Care (co-taught)
DS 2210 Education & Disability Studies (co-taught)
Research Interests:
My research examines phenomena and approaches using anthropological foci like cultural systems, difference, change, and the relationship (or gap) between beliefs versus behaviours in these areas:
DISABILITY STUDIES (Developmental, attitudes, relationships, well-being, disciplinary survey)
SOCIAL INCLUSION (Theory and policy; alternative constructions, mutuality)
CARE SYSTEMS (Organizational culture; Life-sharing communities- L'Arche, Camphill)
ETHICS (Altruism; Moral Imagination; Cause marketing); Past REB Chair.
EXPERIENTIAL ED. (Outward Bound; Rites of Passage; transformation; Intercordia)
RESEARCH METHODS (participant observation, ethnography, disability, interviews)
Representative Publications:
(2012) Co-Articulating the Value of a Liberal Arts Degree with Students, College & University – Journal of the AACRAO (American Association of Collegiate Registrars and Admissions Officers): Volume 87, No. 3, Winter; pp 35 – 40.
(2010) Disability Attitudes, Cultural Conditions & the Moral Imagination, The Paradox of Disability: Responses to Jean Vanier and L'Arche Communities from Theology & the Sciences, p75-93; Ed. H. Reinders; Eerdmans Press. http://eerdmans.com/shop/product.asp?p_key=9780802865113
(2010) Grief and Caregiver Turnover in Non-Familial Communities: Left behind but not bereft. (with C. MacMillan) Ed.: Darcy Harris; in Counting our Losses: Reflecting on Change, Loss, and Transition in Everyday Life. Routledge Press; (pp. 103-116).
http://www.taylorandfrancis.com/books/details/9780415875295/
(2009) Multi-national Review of English Disability Studies Degrees and Courses, Disability Studies Quarterly; vol. 29, no.3; 55 pages. with T. Smith (R.A). http://www.dsq-sds.org/issue/view/41
(2008) Connectivity, Representation and Opportunity On-line, (new media review), Journal on Developmental Disabilities, vol.14, No. 3; p102-108. http://www.oadd.org/index.php?page=143
(2004) Anthropology and Disability Review, in Encyclopedia of Disability, edited by J. Bickenbach, Queen's University. Sage Publishers
(2003) Story-telling it like it is: How narratives teach, in Unfitting Stories: Narrative Approaches to Disease, Disability, and Trauma, V. Raoul et al Eds. Waterloo, ON: WLU Press: pgs. 159-69 http://info.wlu.ca/~wwwpress/index.shtml
(2003) Sharing Power and Negotiating Power Inequities in Care-giving Relationships, Journal on Developmental Disabilities, Vol. 10, No. 1 Ontario Association of Developmental Disabilities (OADD).
(2003) Policy Approaches to Framing Social Inclusion and Social Exclusion: An International Overview; Roeher Institute, York University: 52 pages. (for Cameron Crawford)

(2002) Negotiating Mutuality and Agency in Care-giving Relationships with Women with Intellectual Disability, with Tanya Lewis, Hypatia: A Journal of Feminist Philosophy, Vol. 17, No. 4, pp 173-193.
(1999) Translating Transformation into Something Real (Rites of Passage), Pathways: Ontario Journal for Outdoor Education, Vol. 12, No. 1 Sept.-Nov; pp 26-30.
(1996) Gendered Conversational Rituals on the Internet: Getting heard is based on more than simply what you say, Anthropologica, Vol. XXXVII, No. 1.
(1994) Cause Related Marketing: Ethical practice or exploitative procedure? with P. Cunningham, The Philanthropist, Vol. 12, No. 2.
Popular Media
(2014) Feed the Deed: how one student started a viral kindness revolution, Reader's Digest. (Interview as expert on altruism and volunteering)
http://www.readersdigest.ca/magazine/feed-deed-how-one-student-started-viral-kindness-revolution
(2012) Lost in Translation after Graduation? Academic Matters: The Journal of Higher Education. 5 pages; April 17th. http://www.academicmatters.ca/2012/04/lost-in-translation-after-graduation/
(2010) The Science of Being Nice, Reader's Digest, (interview) December; p66 - 73.
(2008) Beyond Our Imaginations; 5 part Reflection series, Food for the Heart: L'Arche Canada Commons,
http://www.larchecommons.ca/en/news/Beyond_our_Imaginations_-_Alternative_Energy_Sourc_2008-05-28
(2007) The Role of Mutuality in Being and Becoming Human, Letters of L'Arche December, no.123; 16-20. With John Sumarah.
(2009) Caring in Hamilton, MonkeyBiz.ca, (interview). http://www.monkeybiz.ca/index.php?post_id=101
(2009) Cultural Shifts: Wireless laptops in the classroom, Culture, (CASCA newsletter) May; pgs 3-4

(2008) The Anthropology of L'Arche Report. With John Sumarah for Jean Vanier and L'Arche International.
http://www.larchecommons.ca/en/news/Anthropology_of_LArche_report_complete_2008-04-16

Altruism & Service Learning in Canada; 2-issue Interview with P. Cushing for A Human Future (L'Arche Canada Foundation Publication).