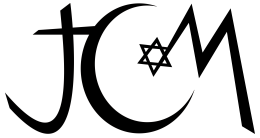 In December 2004 The Centre for Catholic-Jewish Learning was established at King's University College at The University of Western Ontario in order to celebrate and further the renewal that was wrought in the relationship between the communities at The Second Vatican Council. At the time of its original inception, the Centre was tasked with the mandate of working toward the eventual establishment of a trilogue between all three Abrahamic faiths – Judaism, Christianity and Islam.
On May 1, 2010 that mandate became a reality when The Centre for Jewish-Catholic-Muslim Learning was created by the will of College Council and the labours of many in the community that brought this dream to fruition.
As the newly created Centre for Jewish-Catholic-Muslim Learning, we are have been tasked with the following mandate:
To educate citizens of the area, especially leaders and teachers, within and outside the university community, so that they can share a genuine appreciation and understanding of our rich religious heritage;
To facilitate learning about Judaism, Catholicism and Islam by creating contexts and venues in which people of these faiths can represent themselves to others;
To promote understanding and foster engagement through a commitment to reduce the sense of alienation often felt among Jews, Catholics and Muslims;
To empower others to become more aware of the shared historical and religious heritage that binds Jews, Catholics and Muslims.
Welcome to our Centre, and thank you for your interest! We hope that the materials on our site will be of interest to you, and will help you to appreciate and participate in the great progress that has been made in this field, and the hope it holds for building a world in which all of the great religions of humanity can work hand-in-hand for the good of all people—for justice, peace and harmony.
Shalom ~ Peace ~ Salam