Mon, November 14, 2022 - Fri, November 18, 2022
10:00 AM - 4:00 PM
The King's Promise
Various, check schedule
Free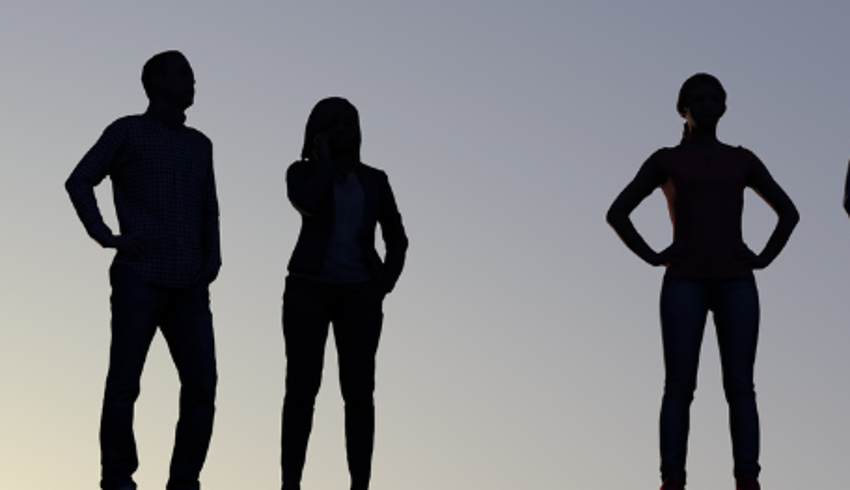 ---
As part of Canada's Career Month (November 2022), the King's Career Week offers many chances to learn from mentors from various fields.
Career Week Schedule
Monday, Nov. 14
10 a.m. - 11 a.m. in Kenny Theatre –
Wavemakers Info Session
.
Wavemakers offers a virtual reality Work Integrated Learning experience where you'll meet and interact with other students and mentors, participate in expert sessions and even attend a virtual career fair with 40+ employers. The program is part-time and free!
You can register here
.

1 p.m. – 2 p.m. in Kenny Theatre – Katie Wilhelm - Careers in London's Creative Industry
Katie Wilhelm, RGD (she/her) is a creative professional based in London and a proud member of the Chippewas of Nawash First Nation. Through her Design and Marketing practice, Katie works with community leaders such as the London Chamber of Commerce and the London Arts Council on creative projects for the community. Everyone is welcome to join this talk to meet Katie and hear the story of her career journey in London's creative industry, gain insights on diversity, equity, accessibility, and inclusion in the industry from an Indigenous-lens, and explore the variety of creative work available in London!
Registration link: https://www.eventbrite.ca/e/careers-in-londons-creative-industry-tickets-460176037917
2 p.m. – 3 p.m. in Kenny Theatre – "Making Unique Careers: Find & Fill Needs in New Industries". Join Justin Haines, Founder and CEO of HAM - a Canadian distributor of 3D printers and consulting agency helping Canadian businesses adapt to technological advancement. Justin will be sharing his own career journey as an entrepreneur who successfully identified and filled a growing technological need in the Canadian business market.
Register: https://www.eventbrite.ca/e/making-unique-careers-find-fill-needs-in-new-industries-tickets-460032117447
Tuesday, Nov. 15
10 a.m. – 11 a.m. in Vitali Lounge – Secrets to Showing Up with Confidence. In this fun, interactive and informative workshop participants will learn the secrets to making sure that you are showing up with confidence in the interview and on the job. Presented by Chris McAuley, professional speaker and coach (https://www.chrismcauley.co/).
Register: https://www.eventbrite.ca/e/secrets-to-showing-up-with-confidence-tickets-460059238567
1 p.m. – 2 p.m. in Kenny Theatre – PACE Education Program Info Session
.
The Pacific Alliance for Catholic Education (PACE) is a two-year graduate teaching program serving Catholic schools in the western United States. PACE program participants teach full-time in K-12 Catholic schools, live together in intentional communities, and earn tuition-free graduate degrees in education.
3 p.m. – 4 p.m. in Vitali Lounge – Career Readiness: Effective Cover Letter and Resume Writing
.
Join Susan Ackland, Career Counselor, for a discussion about effective cover letter and resume writing.
Wednesday, Nov. 16

1 p.m. – 4 p.m. in the King Student Life Centre – King's Career Fair.
We are thrilled to once again be offering on-campus Career Fairs to connect our talented students with London's diverse community of employers. Students do not need to register - just drop by to meet employers, learn about local companies, and make some lasting professional connections!

Employers attending:
Thames Valley District School Board (TVDSB)
Salvation Army Centre of Hope
Craigwood
Penske Truck Leasing
RBC
LEDC
Grant Thornton
MNP
Knighthunter.com
TD
Gardaworld
Thursday, Nov. 17
10 a.m. – 11 a.m. - Finding your direction: majors, careers and other big decisions. Susan Ackland, Career Counsellor, will offer some great tips on navigating big decisions about your career, your major, and other life choices.
Register: https://www.eventbrite.ca/e/finding-your-direction-majors-careers-and-other-big-decisions-tickets-460129819677
Noon – 2 p.m. in the King Student Life Centre - Morissette Institute Startup Showcase
.
Join us at the Startup Showcase for an afternoon of insightful conversations with student and alumni entrepreneurs, sharing their products and entrepreneurial journeys. Drop-in to the SLC, no registration required.