Community Panel: Psychology for the Common Good
Thu, April 08, 2021
8:30 AM - 12:00 PM
Psychology
Zoom
Free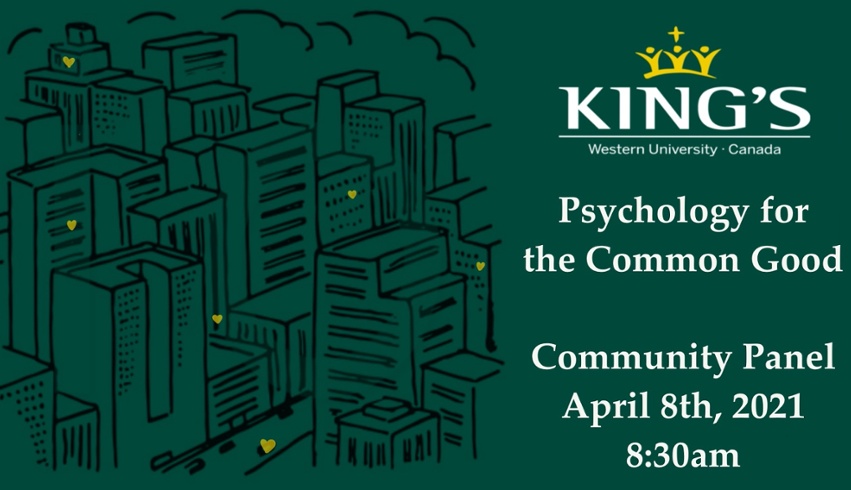 ---
The King's and broader community are invited to attend the Psychology for the Common Good Community Panel on April 8 at 8:30 a.m. Students in Professor Penner's Psychology for the Common Good: Creating Research-Based Applications course will be presenting their projects.
This year, student teams designed:
a roadmap to local mental health resources for transition-aged youth, and
a social media campaign to reduce stigma towards individuals experiencing homelessness and addiction.
Following the student presentations, there will be a Q&A session. Student projects will be evaluated by a community panel and panel members will award the Agnes Penner Prize to the project with the greatest potential to benefit society. Many past projects have been implemented in the community and have won external awards, including the Canadian Mental Health Association Champion of Mental Health Award.