20th Annual King's Cultural Festival
Wed, March 01, 2023
7:00 PM - 10:00 PM
King's International
The Joanne and Peter Kenny Theatre, King Student Life Centre
Free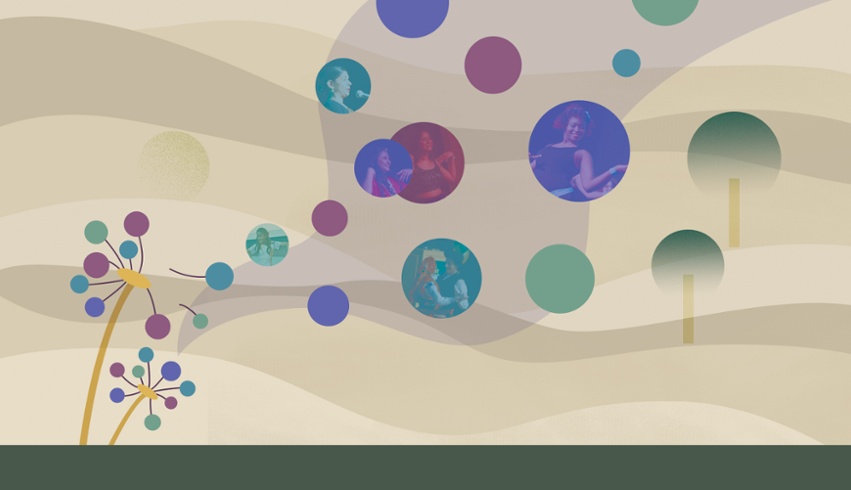 ---
Cultural Festival returns to King's this year! Join us in celebration of cultural diversity featuring student, staff, faculty, and community talent! There will be dancing, singing, poetry, storytelling and more. This is THE event of the year and you won't want to miss out!
Admission is free.
| Agenda | |
| --- | --- |
| 7 p.m. | Introduction and speeches |
| 7:10 p.m. | Culture Festival begins with Chinese Ensemble |
| 8:10 p.m. - 8:40 p.m. | Intermission (cookies and coffee provided) |
| 8:45 p.m. | Culture Festival resumes with Irish Stew! |
| 10 p.m. | End of show |
List of Performers
| Group Name | Performance Type | Description |
| --- | --- | --- |
| Chinese Ensemble | | |
| Boom Boom | Dance | Boom Boom is dancing to choreographed music featuring K-pop |
| Roya Karimli | Singing | A folk song to represent the Azerbaijan music. |
| Korean Community Taekwondo Martial Arts Club | Taekwondo Performance and demonstration | Taekwondo is a traditional Korean martial art, which means "the way of kicking and punching". In taekwondo, hands and feet can be used to overcome an opponent, its combination of kick movements. |
| K-pop JK | Dance | K-pop JK will show K-pop, the center of Korean pop music, especially choreography among several elements. |
| Aaryan Lakhan Paul (solo) | Combination of Guitar, singing, beatboxing and dance | Showing where beatboxing sounds in different countries. Eg. Germany has the DJ beats; India has classical beats. There will be three-four Indian songs in a medley format. The performance will end with a traditional Indian Dance-Bhangra. |
| K-pop Western: Back Down | K-pop | |
| Assyrian Dance Team of London | Cultural Dance | A compilation of traditional Assyrian dances. |
| Sparkling Stars | Indian Bollywood Dance | The Mother Divine has been a symbol of women empowerment and reveals what an empowered woman can do when awakened. According to the legend, Devi Durga was empowered by the gods with different weapons. This arrangement of different dolls shows that all are forms of the Divine Mother, the creative feminine energy. Women represent this energy and need to be loved, revered and allowed to manifest their true potential so that they can reveal their creativity in multiple ways, as represented by the many dolls. |
| Irish Stew | Irish Traditional Music | Songs and fiddle tunes. |
| Chuting Zhang | Musical Instrument | During the performance, the performer will use the Zheng, which is a Chinese ancient musical instrument, to perform the background music of the popular Chinese game Genshin Impact. The Peking Opera song was originally sung by cjaracter in Genshin Impact, in this performance they will use the zheng to cooperate with her singing part. |
| Luisa do Brasil | Music | The performer will play the ukulele along with recorded background songs. The performer will sing and offer translations for the music. |
| K-pop Western: Black Pink | K-pop | K-pop Western's Dance Crew will perform a cover of Back down by P1Harmony and Shut Down by the monster girl group, Blackpink! |
| Will Trigo | Portuguese folklore | A cultural Portuguese performance. |
| Zikki and Baraka Music | Singing | They will be performing a song approximately five minutes long. |
| Tamil Student Association at Western | Dance | Tamil-style dancing. |
Watch Olivia Yusuf from King's International talk about Cultural Festival on What's Up London with host Jennifer Slay. Jennifer is also the Director of Equity, Diversity, Inclusion and Decolonization at King's.