Social Action Committee keeping the community warm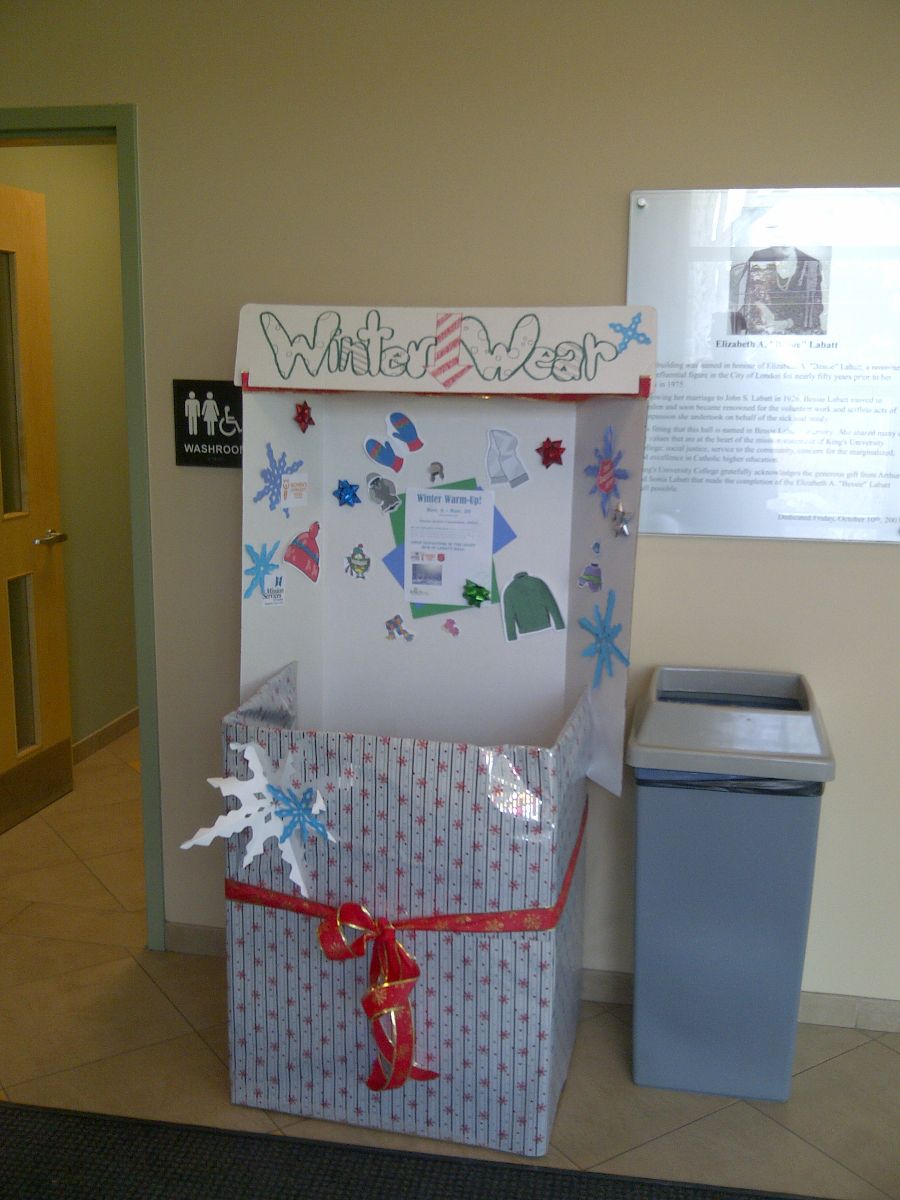 Do you have any unused mittens or hats? Does you grandma like to knit? The Social Action Committee (SAC) has launched "Winter Warm-up!" to help keep everyone warm this winter. Support those in need and donate your old winter gear to the giant decorated box located next to Tim Hortons in Bessie Labatt Hall.
From November 6 – 20 King's has teamed up with the Mission Store, Salvation Army, and the Women's Community House to help keep our community warm. Favourable winter items include winter coats, snow pants, hats, mittens, scarves and blankets.
SAC offers a warm thank you to all those who generously donate. For more information on SAC or to volunteer, please contact Patricia Earhart at pearhart@uwo.ca