King's Students Visit Ethiopia – A Life-Changing Trip
By Rykker Nyberg, Intern, Communications & Media Relations

The trip to Addis Ababa has come to an end and the students are back into their routine at King's University College. The semester has resumed, and this special group is back in the classroom with a fresh and lived perspective on International politics, social justice, and African issues in general.
The last two days of the trip marked a profound and educational moment in the experience that students had in Africa. These final days included visits to the incredible new African Union building, the United Nations Economic Commission to Africa, and the European Union Delegation to the African Union. To round off the trip, the group hiked to monasteries at the height of historic Mount Entoto.
At the African Union, students were drilled on a number of important issues, including human rights, foreign investment, and Agenda 2063. For the students, this was an amazing experience, as it gave them a chance to speak on a professional level with senior policy makers on the African Continent.
Following this experience, we visited the European Union's Delegation to the African Union and United Nations Economic Commission to Africa (UNECA) – a day that many students considered the most enlightening – to learn more about current issues on the continent, as well as prospective jobs for post-undergraduate life. Christopher Fernandes, a second year Social Justice and Peace and Economics student said, "It has really given me an idea of what I could be doing in the future and where I could take my King's education to the next step." Truly, these meetings and discussions were thought provoking and inspiring for this bright group of students.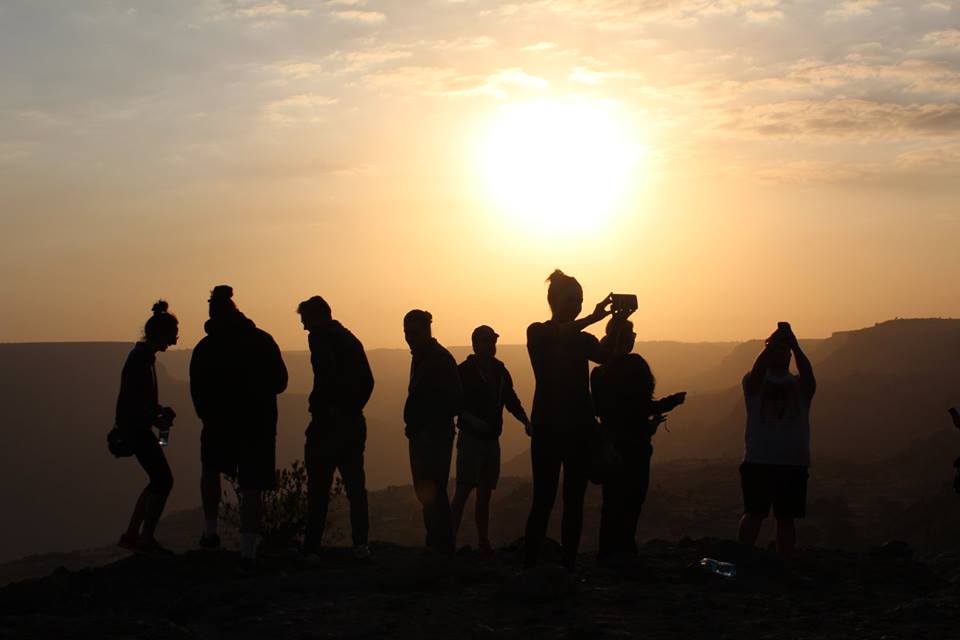 The experience goes beyond the conference rooms though. Culture shock and this unique experience have taught students more than the classroom ever could on its own. The academic and cultural experiences in Ethiopia have had an unparalleled impact on their education, as each student could focus their research to a specific topic of interest while meeting with delegates and policy makers. Vythi Devarajan, a political science student focusing on gender parity in developing nations, said, "I think having an inside perspective is really useful and made me consider my topic in a different and more in depth manner."
This experiential learning trip is ultimately life changing for the students who take advantage of the opportunity. The students who set off in February came back with experiences and knowledge that will shape their future in a profound and positive way. Marco Gombac, a fourth year Political Science student at King's said, "It changed how I viewed post-secondary education because it put some purpose behind it, and showed me the end goal."
Dr. Thomas Tieku and Dr. Erin Hannah, as well as King's University College as a whole, has provided students with an opportunity to make the most of their undergraduate experience. This is a chance that any current or prospective King's students should strongly consider in their academic career. For more on international experiences and opportunities at King's visit our website here.