King's welcomes new horticulture technician
King's welcomes David Comfort to our campus in the role of Horticulture Technician, as part of our commitment to improve and maintain the campus environment.
It was a member of the King's community who helped bring Comfort to King's. Janet Loo, Liturgical Facilitator, Conductor/Artistic Director, King's University College Chamber Choir and Director of Christ the King University Parish Choirs and a friend of Comfort's, sent him the job posting.
"I'd say I made the right decision applying and accepting. Everyone has been very welcoming," says Comfort.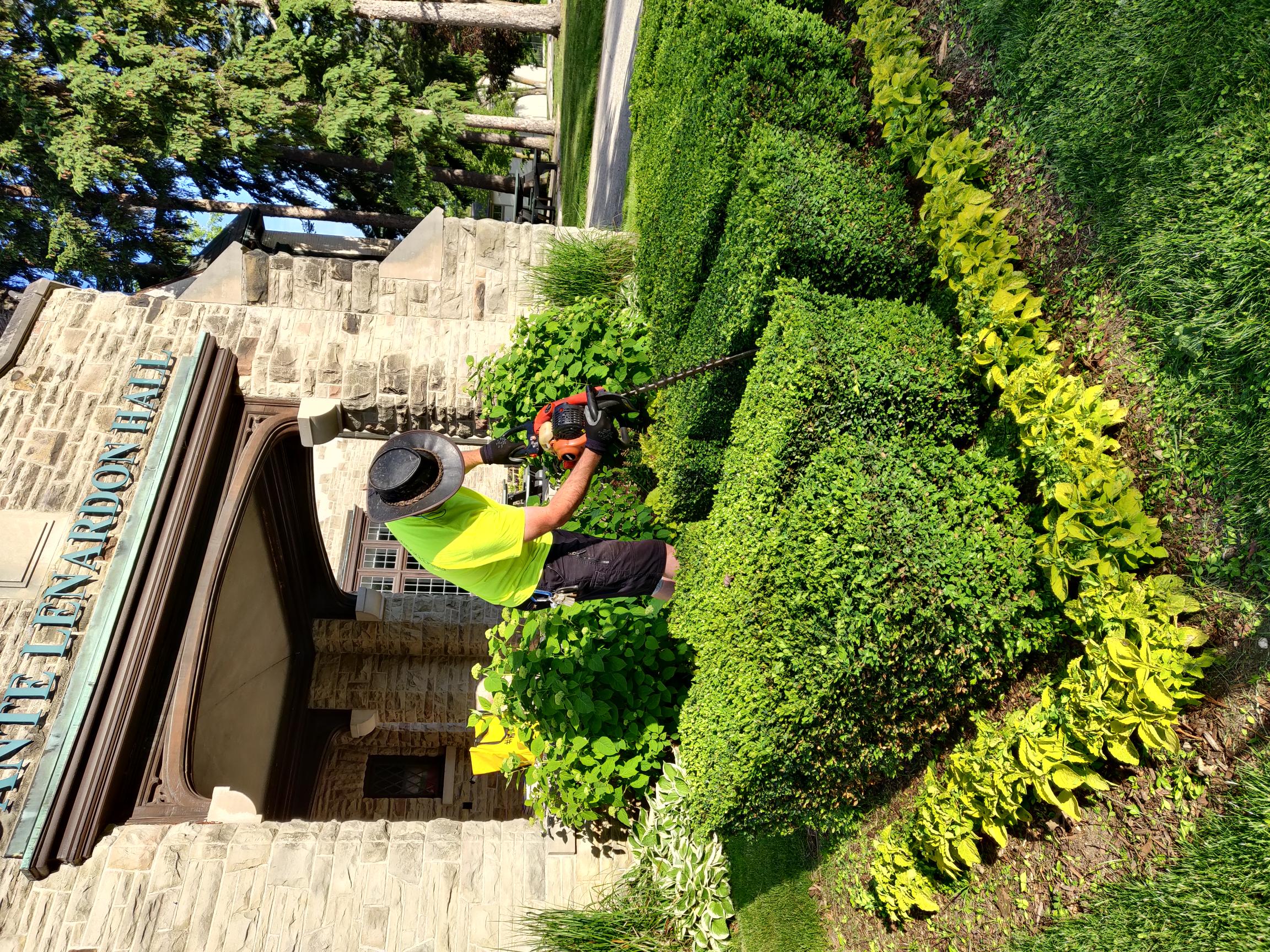 Comfort will be in charge of the designing or, in some cases, redesigning gardens, as well as doing snow removal during the winter. Currently, he is working to ensure the campus is ready for Convocation.
"This year, we're going to focus on bringing the gardens back up to a nice, well-kept standard. There are a few garden renovations already planned for the next few years that were delayed due to the pandemic," says Comfort.
While Comfort has been gardening as a hobby since his youth, his initial career path saw him become a photographer. That changed in 2011, when he decided to switch to a career in horticulture. He took a job at a wholesale greenhouse "to make sure I wanted to do this for a living."
He entered Fanshawe's Horticulture program in 2012 and, after graduating, started his own business, which he ran until earlier this year.
"I thought coming to King's would be a nice change, having set hours and having co-workers again. King's has been great," says Comfort.