King's thanks retiring faculty for their contributions
With the academic year of 2019-2020 about to come to a close at the end of June, we must now begin to bid farewell to several retiring faculty members. King's would like to thank them for their many years of service to our institution. They will be missed by their colleagues and students alike.
"King's celebrates its national and international impact as a function of the dedication to excellence in teaching and research by our faculty, staff, and students for over six decades! We enjoy this reputation today as we stand on the shoulders of those who have served our community in the finest King's tradition. I am truly honoured to congratulate these six scholars on their outstanding careers, their contributions to their discipline, and their unwavering mentorship to our students. King's is better because of the contributions of wonderful individuals," says Dr. David Malloy, King's Principal, in thanking the retirees.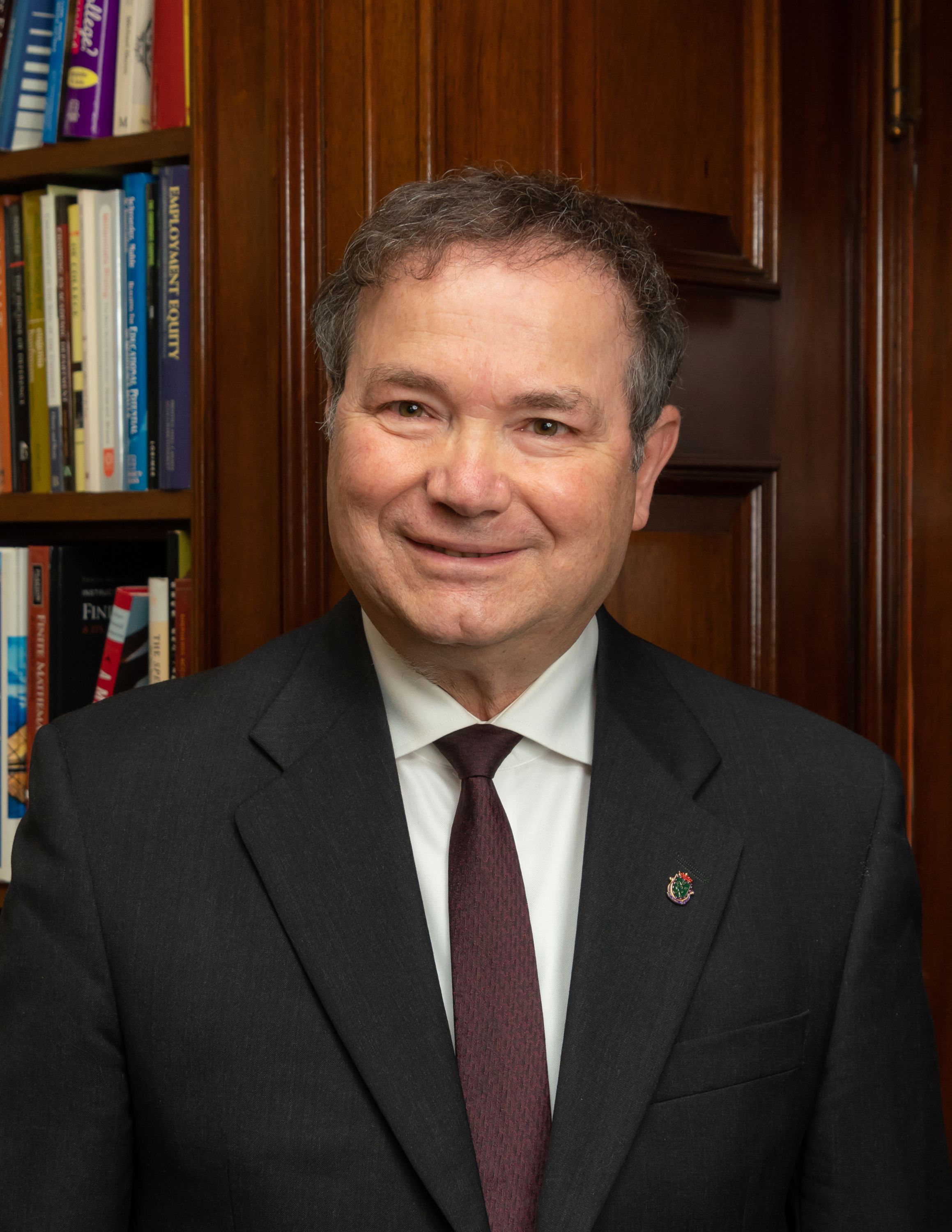 Dr. Sauro Camiletti – Vice-Principal and Academic Dean
Dr. Camiletti has served with distinction at King's since his arrival in 1975 as a part-time mathematics instructor, the same year he began his PhD studies at Western University. Five years later, he successfully defended his thesis in Applied Mathematics and secured a tenure track appointment at King's.
Over the ensuing 40 years, Dr. Camiletti served or chaired most of the College's committees. He was appointed Chair of the Department of Economics, Business and Mathematics (EBM) in 1998, Associate Academic Dean in 2004, Academic Dean in 2011, and Vice-Principal and Academic Dean in 2014 - a position that he currently holds.
With support from Marilyn Mason, Vice-Principal, Enrolment Services and Strategic Partnerships and Jeff Major, Vice-Principal Finance, Support Services, Dr. Camiletti served as Interim Principal in 2018-2019 while the search for a new Principal was conducted. During Dr. Camiletti's time as Interim Principal, King's announced the acquisition of 18.152 acres of land, transferred from the Diocese of London.
"Teaching mathematics for 35 years was my greatest joy! Imagine sharing your enthusiasm for a discipline with wonderful students and getting paid for it. That's the difference between work and a career. That has always been my experience! As an administrator, I chaired the Planning Committee and led a number of strategic planning exercises culminating in College strategic plans; led the development of the Management and Organizational Studies program at King's and its integration into the Department of EBM - the precursor to the School of Management, Economics and Mathematics of today; participated in the hiring and promotion of many extraordinary faculty, staff and professional officers; and last but not least championed the expansion and development of many outstanding academic programs in the humanities and social sciences. I list these out of a deep sense of gratitude and humility for having been given the opportunity to participate and make a difference, for the tremendous support and industry of my colleagues, for the trust and friendship of many, and for the extraordinary community that is King's University College," says Dr. Camiletti.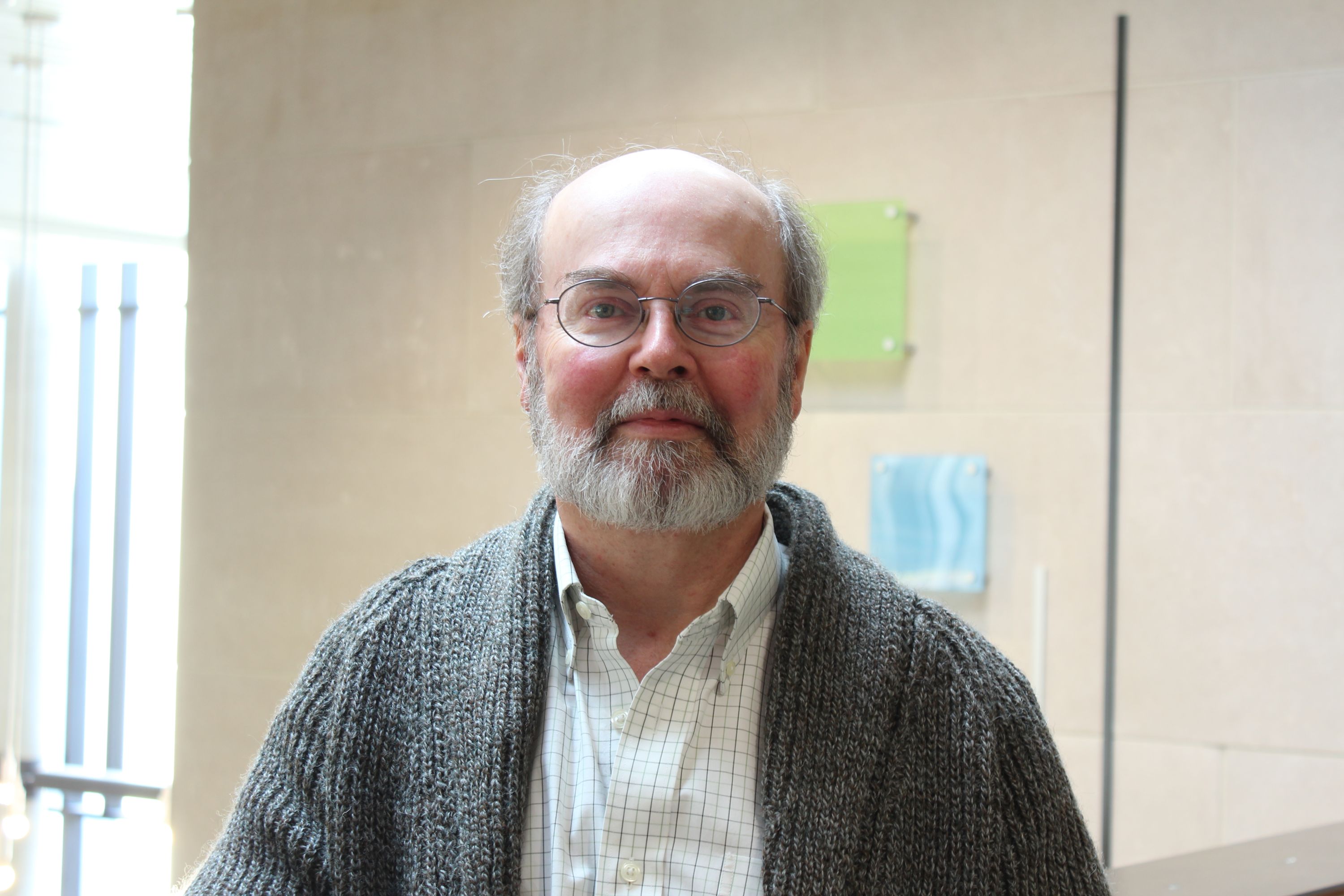 Dr. David Meredith – Associate Professor, Mathematics
After completing his doctorate in applied mathematics from Western and teaching part-time at King's and Western, Dr. Meredith received a full-time position in 1989. He has since become "the anchor of the Mathematics course and program that supports the MOS programs," says Professor Josephine Gemson, Assistant Professor of the School of Management, Economics, and Mathematics (MEM) at King's.
Dr. Meredith served as department Chair for what was then called the Department of Economics, Business, and Mathematics, and he was a strong advocate for the department's recent transition to the School of Management, Economics, and Mathematics. He has served on almost every committee at the College at one time or another, including a stint as chair of the Faculty Association.
A strong supporter of student development, he began the Math Help Centre with the Academic Dean's Office (ADO) in the 1990s and coordinated the Centre for over ten years. Today, under the guidance of others, it has evolved into a vibrant peer tutoring centre for mathematics. Doctor Meredith has published research in such diverse areas as numerical analysis and approximation theory, moving boundary problems, inverse problems of mathematical physics, operational or umbral calculus, and the mathematical study of atomic collisions.
He is keenly interested in the philosophical and foundational elements of mathematics and has presented an extensive display on its history and foundations for the Centre for Creativity. Professor Meredith plans to pursue this area of research in his retirement.
A popular professor, Dr. Meredith was the recipient of the King's Award of Excellence in Teaching in 2005-2006 and has been routinely listed on the Dean's Honor Roll of Teaching Excellence. Dr. Meredith was named among the Top 10 highest-ranked professors in the 2016 Western University Gazette newspaper poll.
In 2019, Dr. Meredith was recognized for his 30 years of service and his contributions to the King's community at the Homecoming Alumni brunch.
Dr. Trevor Hunter, Associate Professor of the School of Management, Economics, and Mathematics (MEM) says he might be the only one in the School of MEM who had Dr. Meredith as a professor and certainly the only one who failed his Matrix Algebra course and was still deemed employable by him over 20 years later.
"The guy WAS math at King's for years. You've got a powerhouse in the form of a quiet-spoken, thoughtful artist whose caring demeanour and universally recognized abilities made him an amazing leader when we needed someone with the external legitimacy he brought as we demanded change," says Dr. Hunter.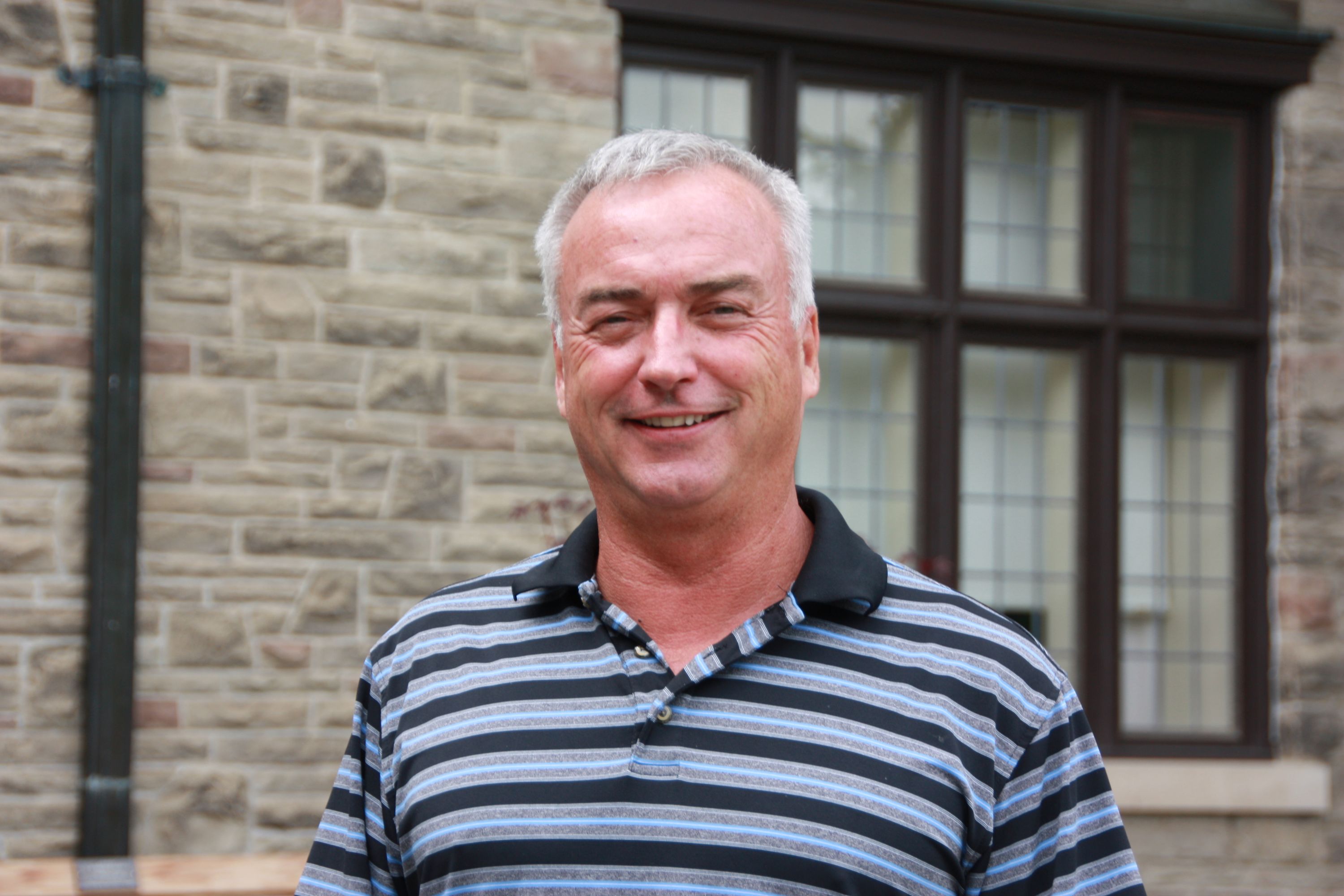 Dr. Glen Copplestone - Associate Professor, Economics
Dr. Copplestone has been at King's for 33 years, having joined this community on July 1, 1987. He was the fourth economist to join what is now the School of Management, Economics, and Mathematics (MEM), which then had six full-time members and one part-time member. He came to King's upon their third offer of employment after having worked at the Bay Street Bank of Montreal in its Economics department and at Huron University College.
In 1990, Dr. Copplestone worked with the Chair at Huron to propose the affiliated Colleges' Honours Economics program and after lengthy consultations with the main campus Economics department, we subsequently received permission to teach Honours courses and offer Honors Economics degrees at King's.
Dr. Copplestone served as Chair of the department for two terms. He has also been the Chair of King's Faculty Association and served on numerous College committees including the Admissions and Enrollments Appeals Committee. "I found this work incredibly satisfying and rewarding," says Dr. Copplestone.
He served for two terms as Department of Economics, Business and Mathematics (EBM) Chair and he has been very active on the King's University Faculty Association (KUCFA), including several years on the KUCFA Executive Committee and one term as the Chair of Association, along with his participation on several KUCFA negotiating teams.
For nearly 25 years, Dr. Copplestone has been involved with the Ontario Confederation of University Faculty Associations (OCUFA), initially as the King's representative, and then for most of this time, he served on the OCUFA Executive Committee as Vice-President, Treasurer (three times) and Member-at-Large (three times). In recognition of his contributions, he received the OCUFA Service Award in 2012-2013 but continued to be on the Executive Committee of OCUFA until his retirement in June.
"I know so many of our Econ grads who look back on their time in his classes with great memories. I think that is Glen's greatest contribution to King's. However, I think his second greatest (and some might actually think it is his greatest) is the work he did with OCUFA over the years. He took a leadership role in that organization and ensured that we "punched above our weight" in the provincial organization representing university faculty's needs. He gave us an important presence at a big table for a long time," says Dr. Trevor Hunter, Associate Professor of the School of MEM.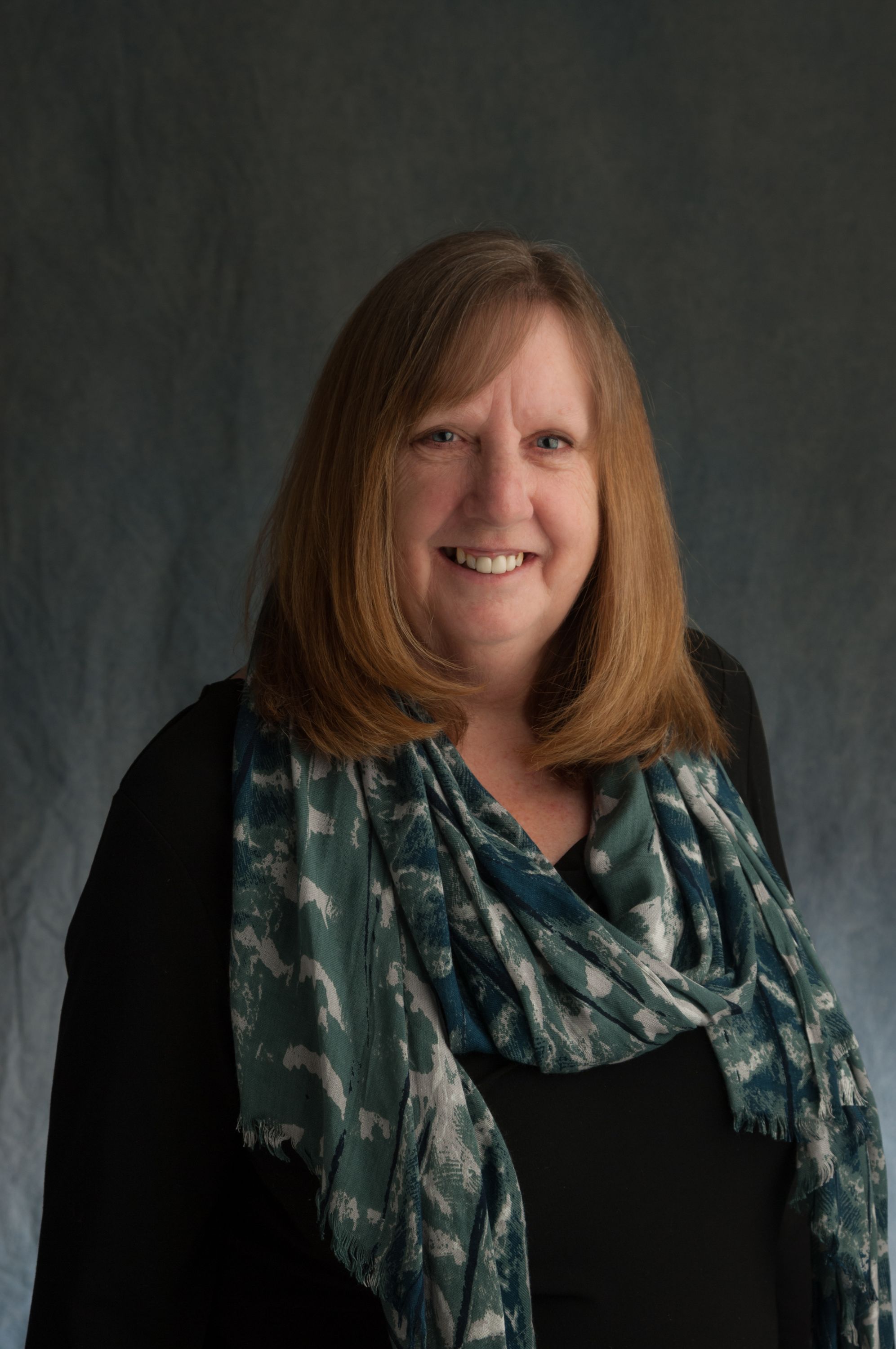 Dr. Sally McNamee – Department Chair/Associate Professor, Childhood and Social Institutions
In 2006, Dr. McNamee "was honoured and excited" to be appointed Assistant Professor in the Childhood and Social Institutions program at King's, the oldest childhood program in North America, the only interdisciplinary program of its kind in Canada and the only four-year program in the world to explore the new paradigm of the social study of childhood.
She has been working in the social study of childhood since the early 1990s. Her work has included an investigation into children's leisure, specifically focusing on issues of gender, age and space in the ownership and use of computer and video games; research on the constructions of childhood employed by practitioners working with children in cases of divorce and separation; an evaluation of a British government fund aimed at dealing with child poverty; and a study that explored children's understanding of the social organization of time.
Dr. McNamee completed a BA (Honours) in Applied Social Science in 1993 and was immediately accepted into a PhD program at the University of Hull, UK.
Dr. McNamee has published an introductory textbook, three co-edited volumes, more than 25 single and jointly authored articles or chapters; and has presented more than 25 papers at various conferences. In 2019, Dr. McNamee helped organize the 20th anniversary of the Childhood and Social Institutions program, "20 Years of CSI at Kings – A Celebration."
In her time at King's, Dr. McNamee has taught hundreds of students across all years of the program, benefiting from the ways that students may have challenged, and then become inspired by, the CSI program and its unique focus.
"Hiring Sally McNamee in 2006 allowed Childhood and Social Institutions to develop from a pilot program under the Academic Dean into one of the founding programs of the Department of Interdisciplinary Programs three years later. She has been the pillar for teaching introduction to CSI for 15 years and strengthened the program's orientation toward advocacy for increasing children's participatory rights and exploring their social contributions outside schools and families," says Dr. Patrick Ryan, Associate Professor of Childhood and Social Institutions.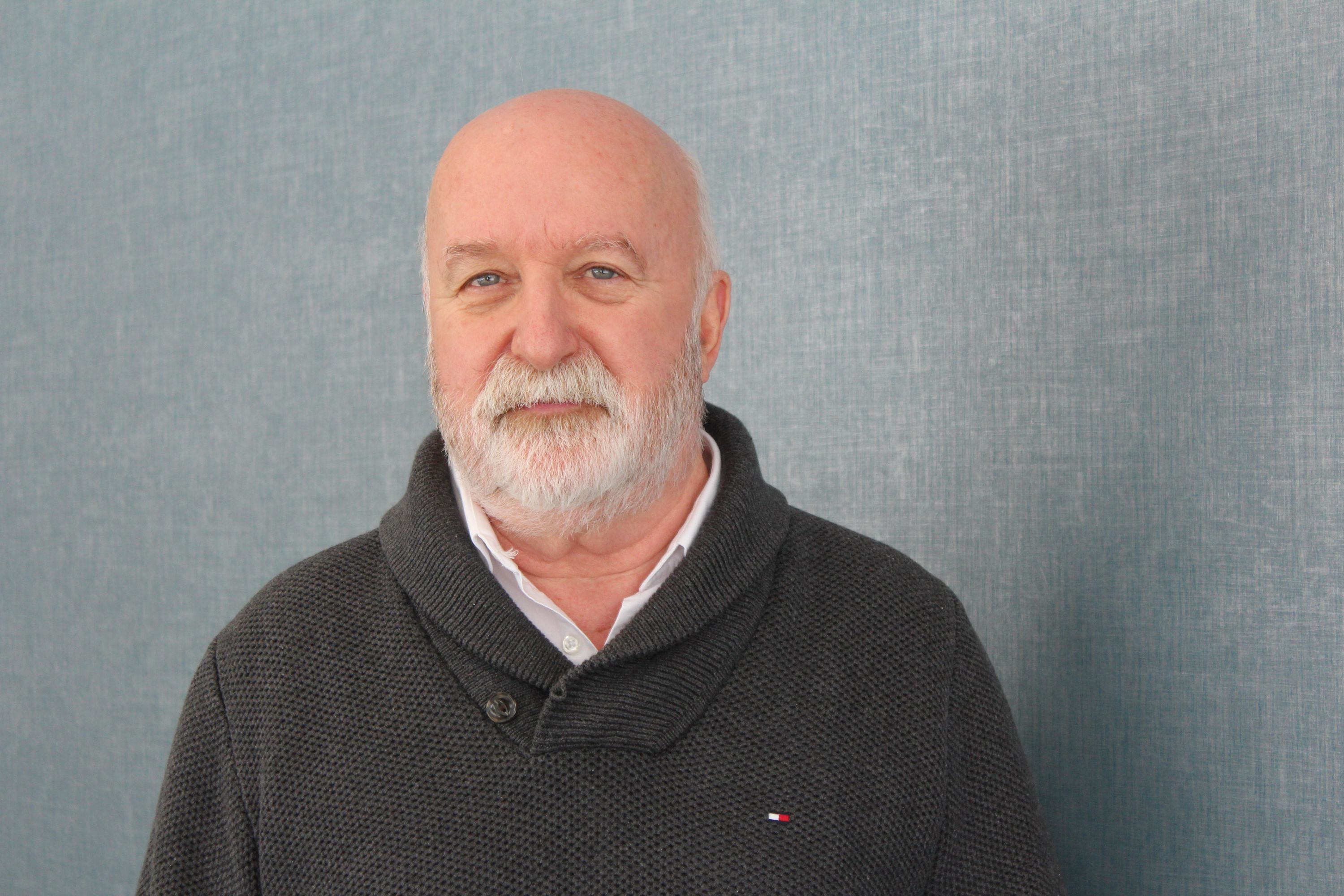 Dr. Hunter Brown – Professor, Department of Philosophy
Dr. Brown has the rare distinction of holding double doctorates in Philosophy (McMaster University) and Theology (the University of St. Michael's College in Toronto), as well as MAs in Theology from the University of St. Michael's College in Toronto and Philosophy at Queen's University and a BA in Philosophy from the University of Windsor.
Dr. Brown was cross-appointed in Philosophy and Religious Studies. He specialized in Philosophy of Religion and Epistemology, especially classical pragmatism, and the philosophy of William James. He is currently finalizing a book on philosophy and religious belief.
In 2001-2002, Dr. Brown was the recipient of King's Award of Excellence in Teaching. In the words of a student, he is "an amazing professor." Many students remember him as a formative influence in their lives long after graduating from King's. He has a knack of engaging young people in conversation, encouraging them to think clearly, deeply and practically about things. He does this in a self-effacing manner, always accompanied by good humour.
He is well regarded as a scholar of William James and the author of several books and articles on epistemology and philosophy of religion.
"He pours himself into teaching and writing. Hunter's intuitive grasp of where others are coming from in discussions and his perceptive sense of what's reasonable and practical make him a respected colleague, mentor, and adviser In our department and at King's. The words of William James seem apt to describe Hunter: 'The greatest use of a life is to spend it on something that will outlast it,'" says John Heng, Assistant Professor of Philosophy.
"Hunter Brown has been a model of the King's teacher-scholar in Philosophy and Religious Studies. He is committed to the dialogue of faith and reason--the belief that philosophy must pay attention to questions of transcendence, and that religious traditions need clear thinking and critique. He is a teacher who cares for his students as persons, and a generous mentor to his colleagues," says Dr. Mark Yenson, Chair, Department of Religious Studies.
Dr. Lorraine DiCicco – Associate Professor of English in the Department of English, French and Writing
An alumna of King's, Dr. DiCicco, BA '78 completed her PhD at Western before returning to King's where she has taught for three decades. Dr. DiCicco is an accomplished scholar of American Literature, with particular expertise and publication in A. R. Ammons and women writers.
Dr. DiCicco has been named to the Dean's Honor Roll of Teaching Excellence countless times, been nominated multiple times for the King's University College Teaching Award of Excellence and she received the King's University College Most Valued Professor Award in 2006-07.
In 2019, Dr. DiCicco was recognized for her 30 years of services and her contributions to the King's community at the Homecoming Alumni brunch.
"Lorraine has brought so much passion and commitment to her work at the College. Idlers feared her. Everyone else adored her, and with good reason. Her kindness, generosity, and delightful sense of humour will be terribly missed." says Dr. Brian Patton, Associate Professor of English.
"Thank you, Lorraine, for being a great teacher and colleague for your whole career, inspiring so many of our students and entertaining your colleagues as the wonderful story-teller you are. I'll miss your stories. You can turn a trip to Providence or a cruise into a great story, but you can also turn a trip to the grocery store or a walk with your dog into a great story," says Dr. Paul Werstine, Professor of English
and Fellow of the Royal Society of Canada.
"She has had a lasting and profound influence on the thousands of students who have come through her courses," says Dr. Krista Lysack, Chair of English, French, and Writing, and Associate Professor.