Bridging Week welcomes new International students to King's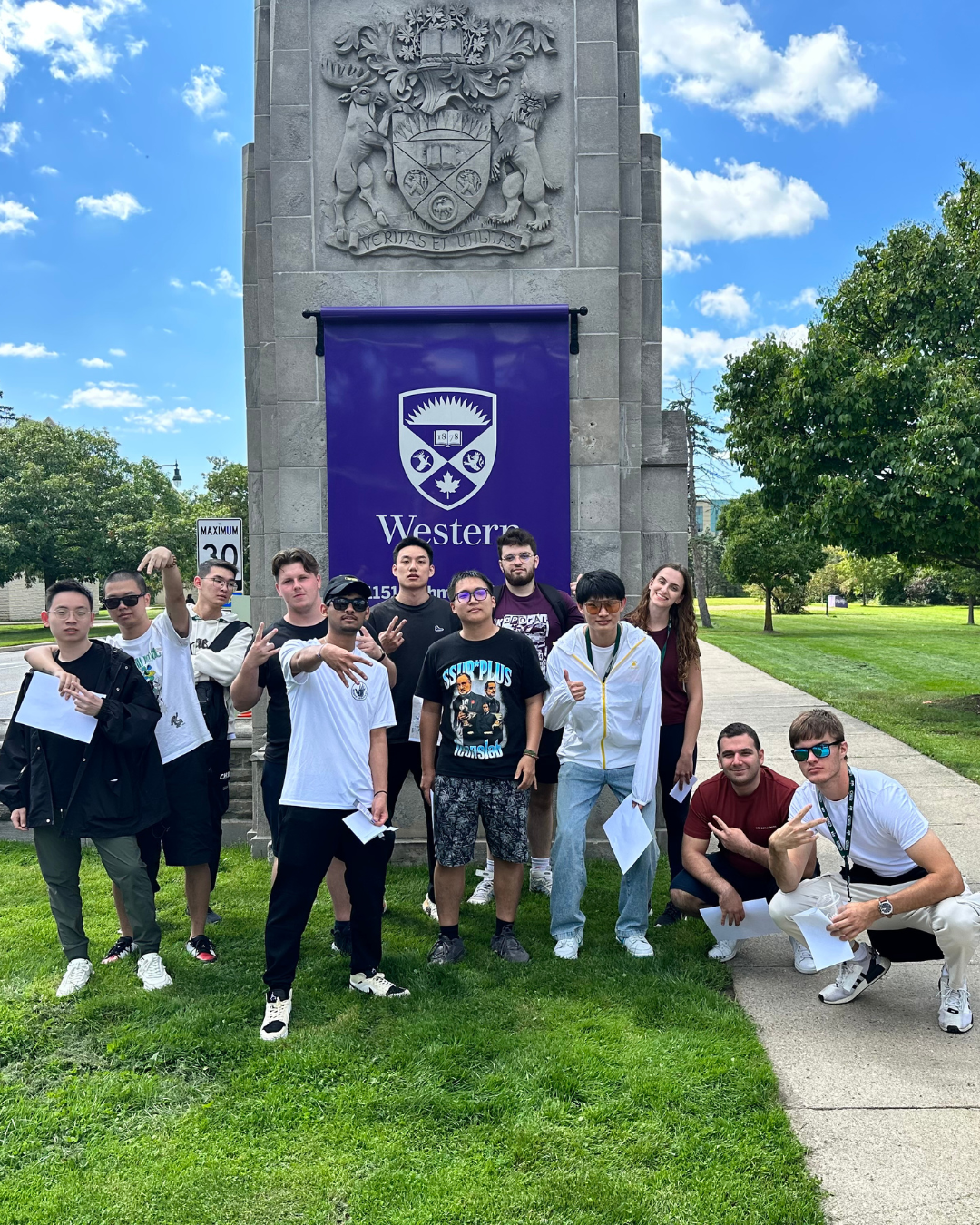 "Bridging Week truly is a magical time here at King's. It's always a great experience welcoming students from all over the world and helping them start their journey at King's," says Olivia Yusuf, International Programs Coordinator.
Held every year, Bridging Week is a combination of academic orientation, practical workshops and fun social activities, designed to make international students feel comfortable in their new environment in a relaxed way prior to the hectic pace of OWeek. The goal is to help International students "bridge" the gap from home to King's.
"The people I have been in touch with this week are always ensuring we are involved in everything King's has to offer, which makes adjusting to a new life much easier," says Paula Beltran, an International Student from Colombia.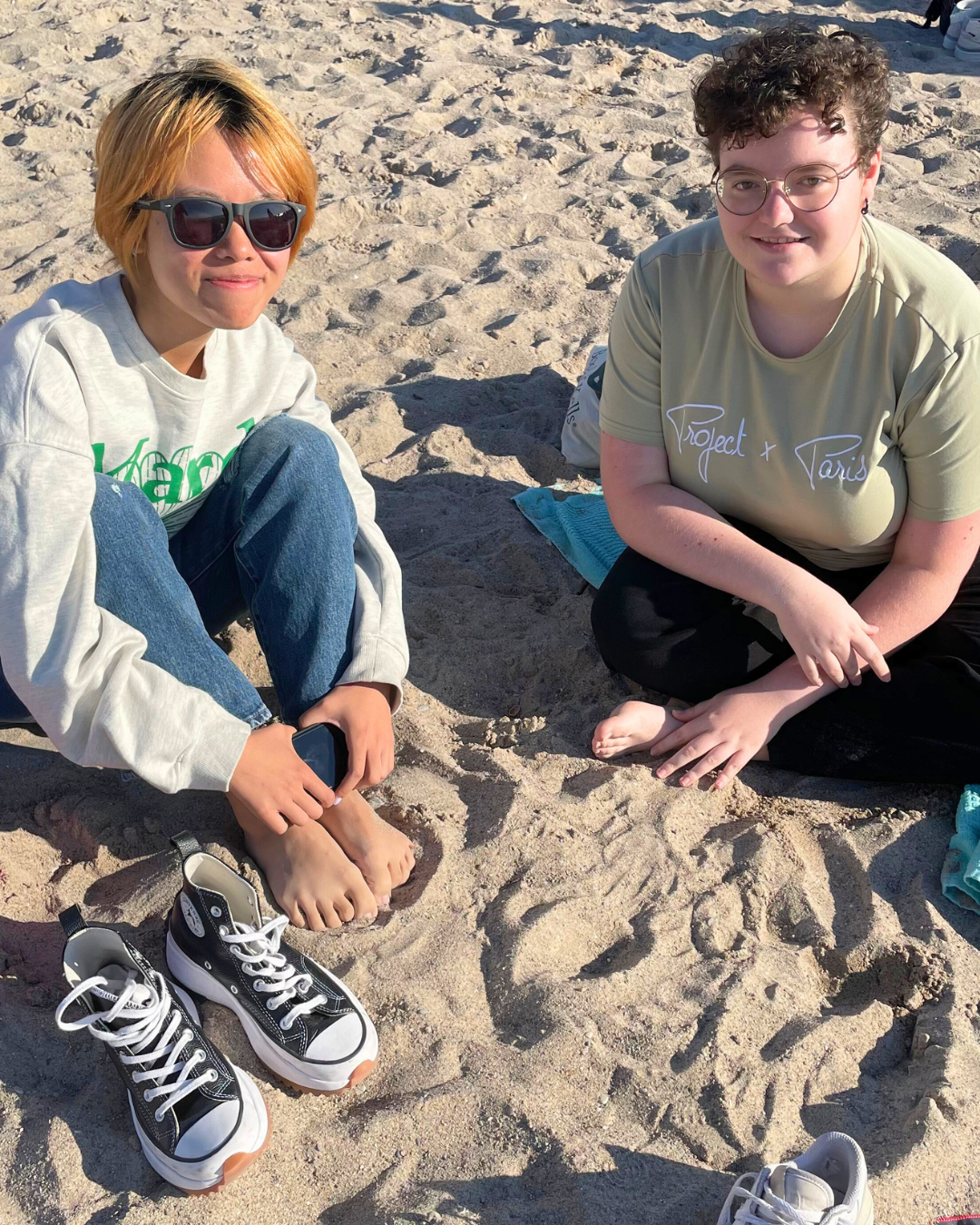 This year's Bridging Week was held at King's from August 27 – September 3, 2023 with over 60 students taking part.
Led by Bridging Assistants, the activities organized by King's International gave International students an introduction to Canada, London, Western in general and the King's campus in particular.
These activities also provided the students with a solid foundation of knowledge to succeed at King's. There was a tour of King's and Western, workshops on how to succeed in university, effective learning and writing for university and an overview of services available to students. There was even an opportunity to learn about practical matters such as banking, health insurance, e-mail security and spam and scam information.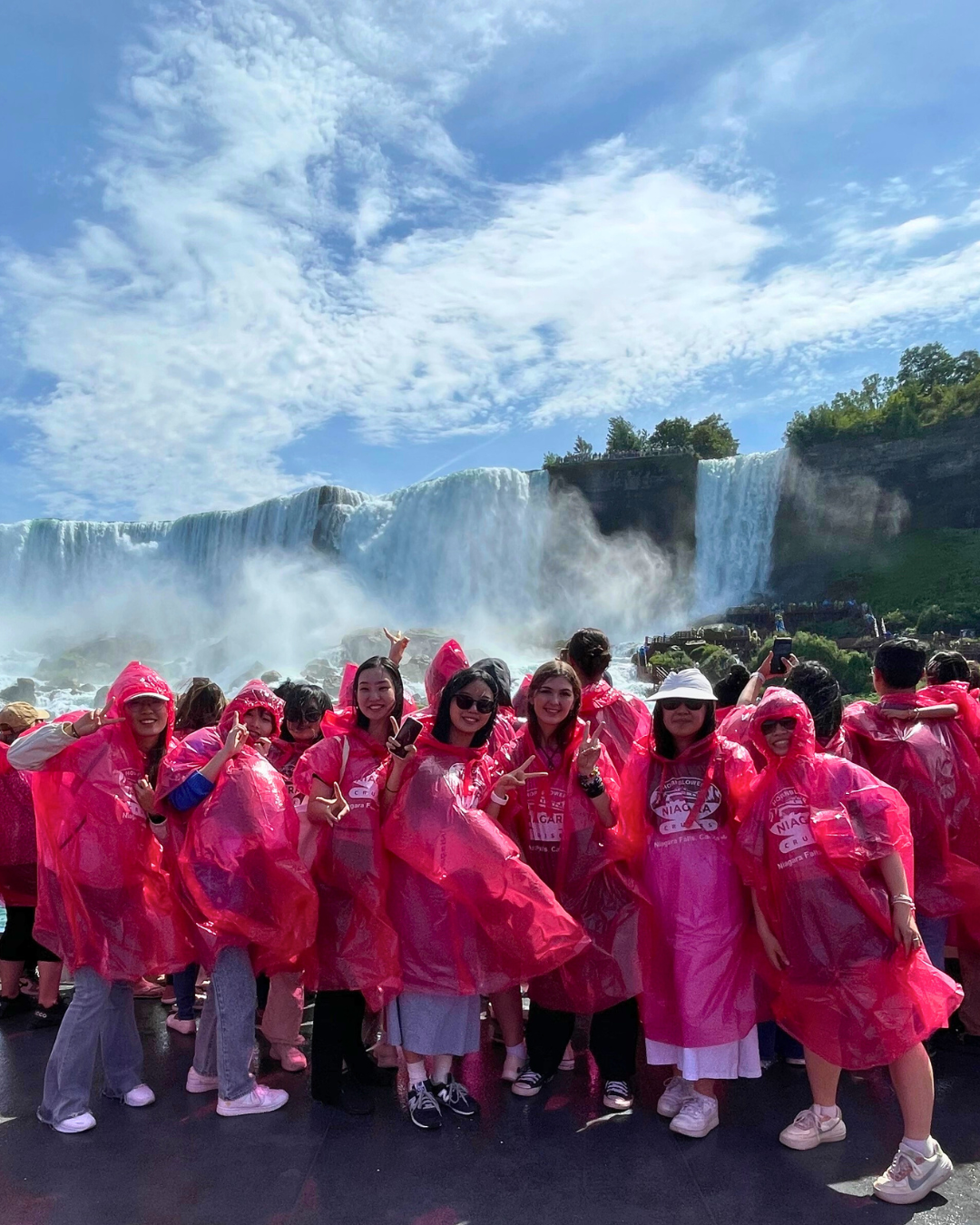 There was also a social aspect to the activities, with a chance to meet new classmates and future friends during icebreakers with Bridging Assistants, a bonfire and a scavenger hunt. The students also visited East Park London Waterpark, Grand Bend, and Niagara Falls, which was one of the most popular aspects of Bridging Week, Yusuf says.
"Working with the International students this year has been amazing. I love that I can help new students become comfortable in the King's and the London community and learn more about different cultures and traditions. I am incredibly grateful for the opportunity to work with International students," says Lauren Martin, Bridging Assistant.
Yusuf says she always encourages International students to take part in Bridging Week. "You set yourself up for success with all our academic workshops, you're able to form connections right away through meeting other students and our amazing bridging assistants, and you get a chance to start exploring Canada within your first week in the country. We aim to help students settle in and navigate their new surroundings so that they can feel well adjusted. It has been a chance to make life-long friends," she explains.
"I learned about many different cultures, and I love finding what makes each of us unique. Everyone has been so kind and welcoming, and they have made an effort to make us feel at home. I am beginning to understand the 'Be, Become, and Belong' mantra, especially 'Belong,'" says Beltran.