An impressive group of faculty to begin new roles at King's
As King's prepares for the fall semester, we are pleased to welcome new faculty members. At the same time, we are happy to note several other faculty members are moving from contract/part-time to full-time roles.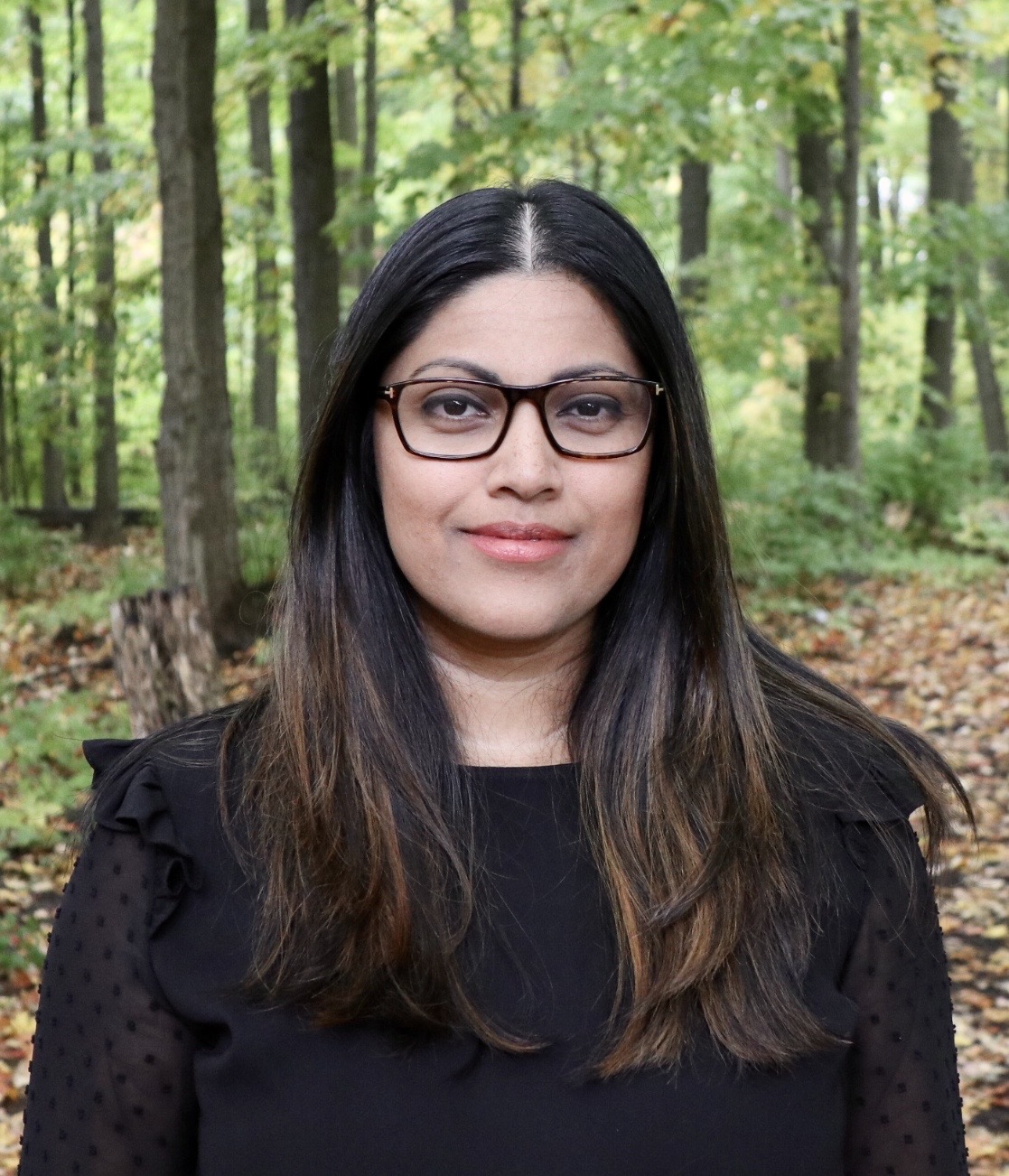 Maria Bernard, Lecturer in Childhood and Youth Studies, has over ten years of work experience in leadership roles in community-based youth organizations in Toronto. She is a doctoral candidate at the School of Social Work at York University. Her research focuses on racialized youth social justice issues. She traces how governments and youth non-profit organizations have employed a variety of anti-racist discourses and funding strategies for the last thirty years that potentially reproduce marginalization, elide racism, and reinstate settler-colonial norms. She hopes that in unsettling these normative strategies, alternative ways of supporting young people may arise. Her research and pedagogical values are firmly embedded in anti-racism, intersectionality, and de-colonial ethics.
"I am excited to bring both theory and practice knowledge to the classroom and eager to learn and grow as an educator and researcher," says Bernard.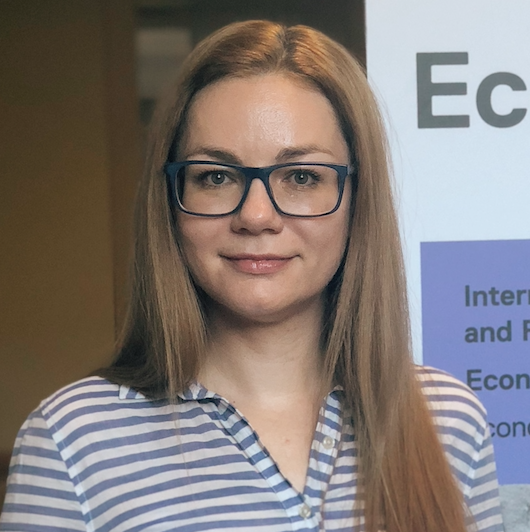 Dr. Natalia Bezmaternykh, Assistant Professor in the School of Management, Economics, and Mathematics (MEM), received her PhD in Economics from Toronto Metropolitan University (formerly Ryerson). She is currently a Postdoctoral Fellow in Economics at the University of Waterloo. Dr. Bezmaternykh teaches Microeconomics, Environmental Economics, Macroeconomics, Money and Banking, and The Economics of Sex / Gender Economics. She speaks English, Russian, and Turkish (intermediate) and enjoys cycling, yoga, running, hiking, and camping.
"I find King's warm sense of community truly inspiring, and I am very grateful and excited to be joining this community. I am looking forward to collaborating with my colleagues and students in innovative ways to contribute to that supportive and welcoming environment through my research, teaching, and community participation," says Dr. Bezmaternykh.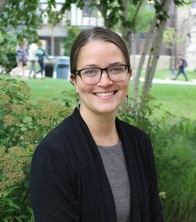 Klaire Gain '14, Assistant Professor in Social Justice and Peace Studies, is a proud graduate of the program. After completing her master's degree in Social Justice and Equity Studies at Brock University, she spent several years working as a community advocate in the gender-based violence sector. For the last decade, she has also been actively involved in international mining justice work and is currently finishing up her PhD at Western University, with her research focused on the gendered impacts of mining in the Dominican Republic.
"I have had the pleasure of teaching at King's in Social Justice and Peace Studies and Gender, Sexuality and Women's Studies for the past four years as a part-time lecturer and am thrilled to be here on a full-time basis. As a proud King's graduate, I recognize the impact that King's and the SJPS program can have on the lives of students. This world needs our students more than ever, and I am thrilled to have the opportunity to support students in developing the skills they need to make the world a more just and equitable place," says Gain.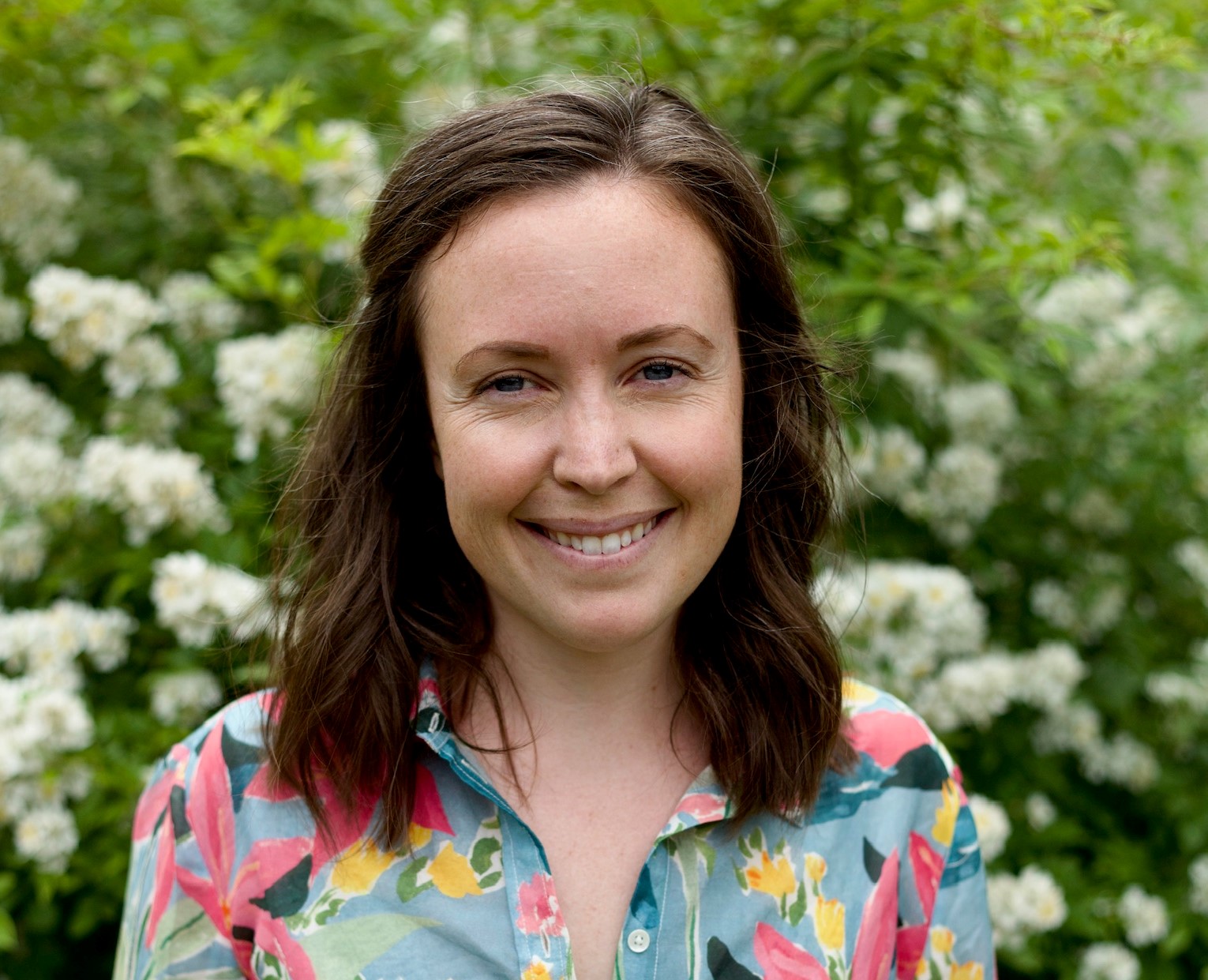 Dr. Lucy Hinton, Assistant Professor of Politics and International Relations, works at the intersection of political economy, food studies, and development studies. As a University of Victoria Aspiration 2030 Postdoctoral Fellow, Dr. Hinton conducted SSHRC-funded fieldwork that examined the intersections of Caribbean food systems and decolonization. She completed both her undergraduate degree and PhD in Global Governance from the Balsillie School of International Affairs and the University of Waterloo and her MA from Dalhousie University. Dr. Hinton has worked at King's since 2021, teaching both POLI 2142 (Politics and Pop Culture: Politics through the Lens of Harry Potter) and POLI 1022 (Global Politics).
"I am honoured to join King's full-time. I am excited to become better acquainted with the kind and brilliant academic community at King's," says Dr. Hinton.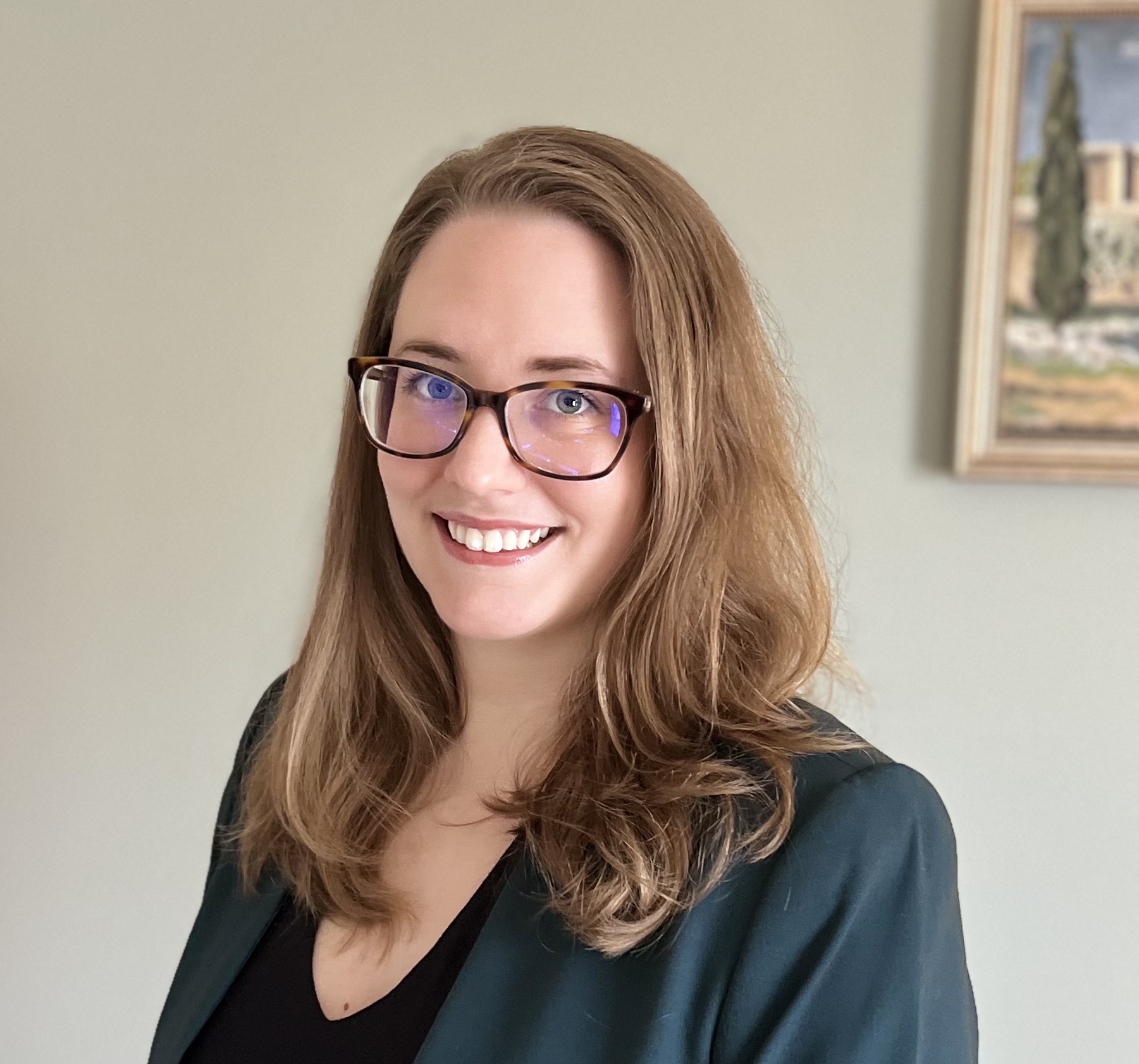 Dr. Kathleen Lyons, Assistant Professor in Psychology, received a Bachelor of Arts from Toronto Metropolitan University (formerly Ryerson University) in Psychology, and a Master of Science at Western University in Psychology. She then completed her doctorate at Western University, specializing in Cognitive Developmental Brain Sciences, under the supervision of Dr. Adrian Owen and Dr. Bobby Stojanoski. During her PhD, she taught several courses at King's, including Child Development and Research Methods in Psychology. Dr. Lyons is currently a post-doctoral fellow at Western University, under the supervision of Dr. Ryan Stevenson, where she is investigating sensory differences in autism and ADHD.
"It is an absolute honour to be joining the Psychology department at King's University College. I look forward to getting to know the students, staff, and faculty, and contributing to the King's community. I am especially excited about teaching research methods and statistics in Psychology, as I am looking forward to fostering student development and engagement in these fascinating topics and demonstrating to students the many ways statistics are relevant to their everyday lives," says Dr. Lyons.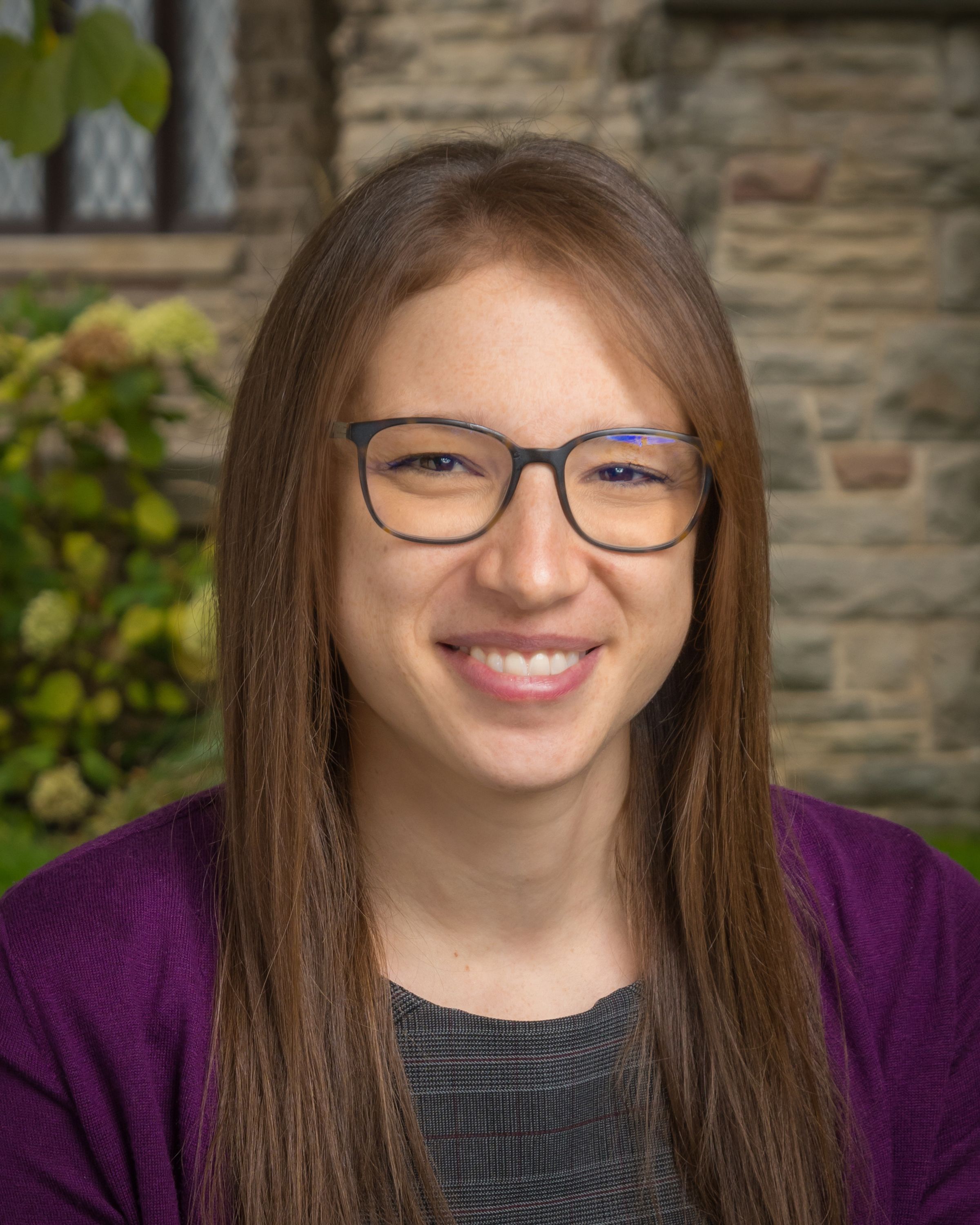 Dr. Laura Rosen, Assistant Professor of Psychology, earned her PhD in neuroscience from Western where she studied addiction with an emphasis on the long-term impacts of opioids on the brain's reward system. After completing her studies, she worked as a research consultant with nonprofit and government agencies including the United Way and the Canadian Centre on Substance Use and Addiction. Dr. Rosen began teaching at King's in 2017 as a contract instructor and moved into a limited-term appointment in Psychology in 2021. Dr. Rosen teaches courses on addictive behaviours, pharmacology, sensory systems and applied psychology.
"I have loved teaching at King's since starting as contract faculty, and am thrilled to be joining the college as a teacher and researcher for the long term," says Dr. Rosen.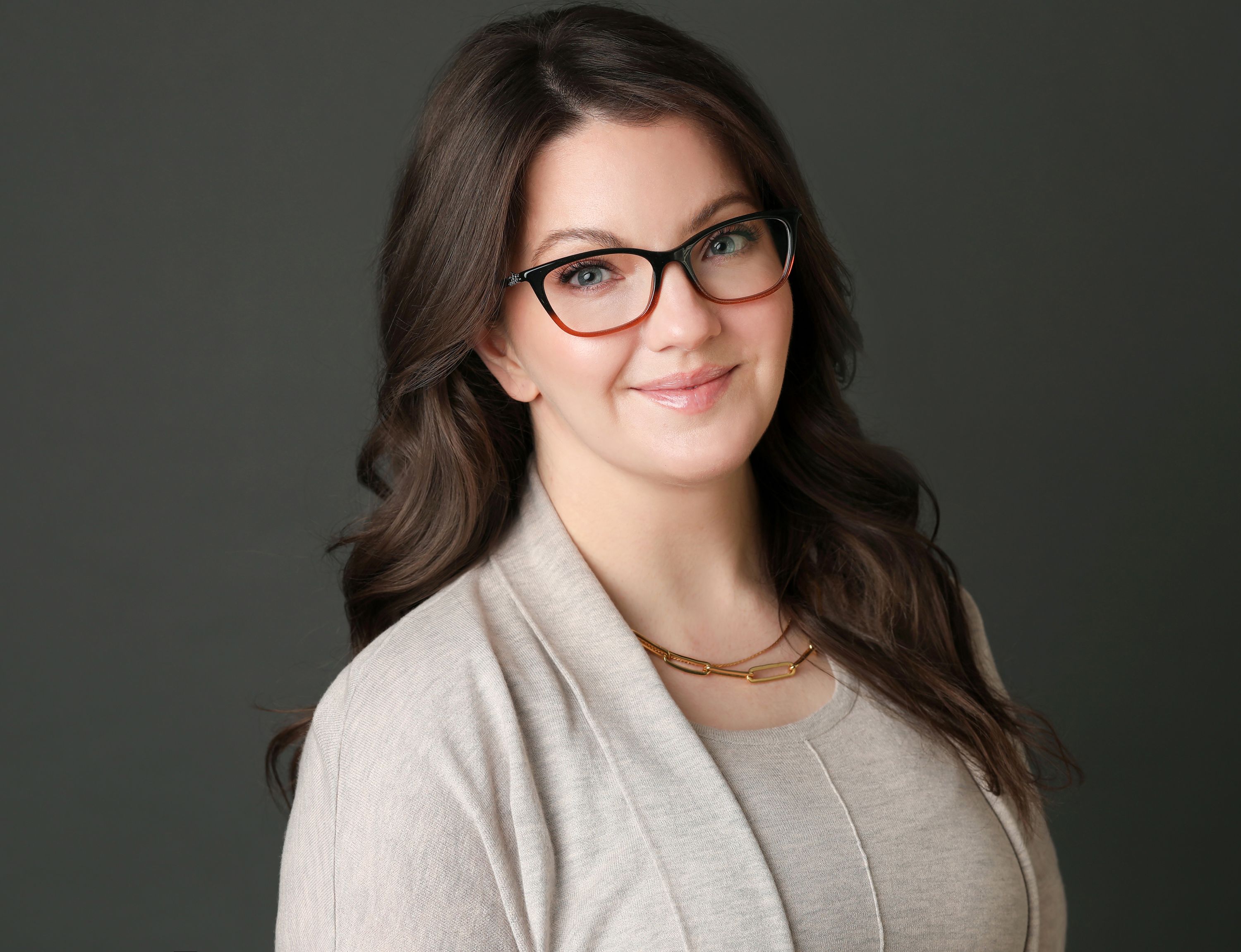 Dr. Jennifer Silcox, the winner of this year's Excellence in Teaching Award for part-time faculty at King's University College and current Assistant Professor at Western University, begins a full-time tenure track appointment in the Department of Childhood and Youth Studies at the rank of Assistant Professor. As a criminologist and interdisciplinary scholar, she focuses her research on the marginalization of youth in both the legal system and mental healthcare systems in Canada and the United States. She has a PhD (Sociology/Criminology) and MA (Gender, Sexuality, and Women's Studies) from Western University and a BA (Criminology) from the University of Ottawa.
"I've always enjoyed teaching at King's and I'm thrilled to be joining the Department of Childhood and Youth Studies as a full-time faculty member," says Dr. Silcox.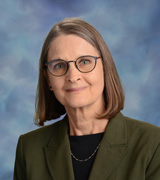 Ruth Ann Strickland, Lecturer in Accounting, is a CPA with many years of industry experience before beginning to teach at King's and Western University. Over the past 15 years, she has held a combination of part-time and full-time positions at both campuses and is excited to start a three-year limited-term position with the School of Management, Economics and Mathematics (MEM). Strickland's main teaching courses are Canadian Income Tax, Management Accounting, and Financial Accounting. She has taught courses in China, Hong Kong, and Austria. In addition to her professional and academic life, Ruth Ann enjoys travelling and spending time with her children and her grandchildren.
"This quote from John C. Maxwell reflects my feelings about teaching at King's. 'Students don't care how much you know until they know how much you care.' It is my goal to convey genuine concern for students that will inspire them to work hard to achieve their personal, educational, and professional goals," says Strickland.
Dr. Kathryn Irvine, Associate Professor in the School of Social Work and our new Indigenous Scholar, and Alexander Miller, Lecturer in the School of Management, Economics, and Mathematics, have also joined King's.
Welcome to all of the new faculty and congratulations to those moving from part-time to full-time. We hope you enjoy your time at King's, and are confident that your classrooms will be an exciting and enriching place to be for our students.