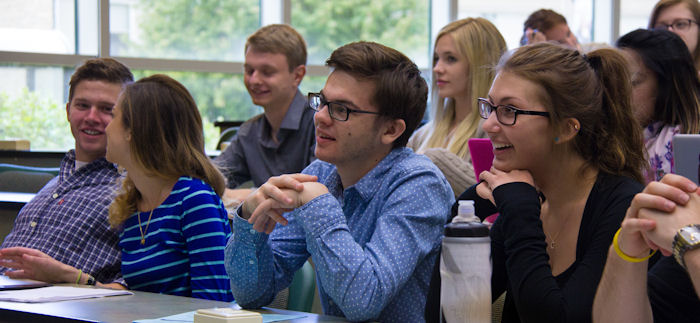 Made available through the generosity of the King's University College Students' Council (1996).
---
The Instruction room seats 20 comfortably and is equipped with an LCD projector, CD, DVD and VHS players, a computer with internet access and a whiteboard. It may be booked for instructional purposes.
Book the Instruction Room.
External room bookings must be forwarded to bookings@kings.uwo.ca