Email Tools Passwords and Identity Manager
If you are having difficulties logging into some services at King's and Western (such as the wireless network) you may need to subscribe to Western's Identity Manager.
To log in to Western Identify Manager, you can access the service by clicking on the following link: https://identity.uwo.ca
1. Type in your "User ID" and "Password" in the spaces provided.
2. Click "Log in".
---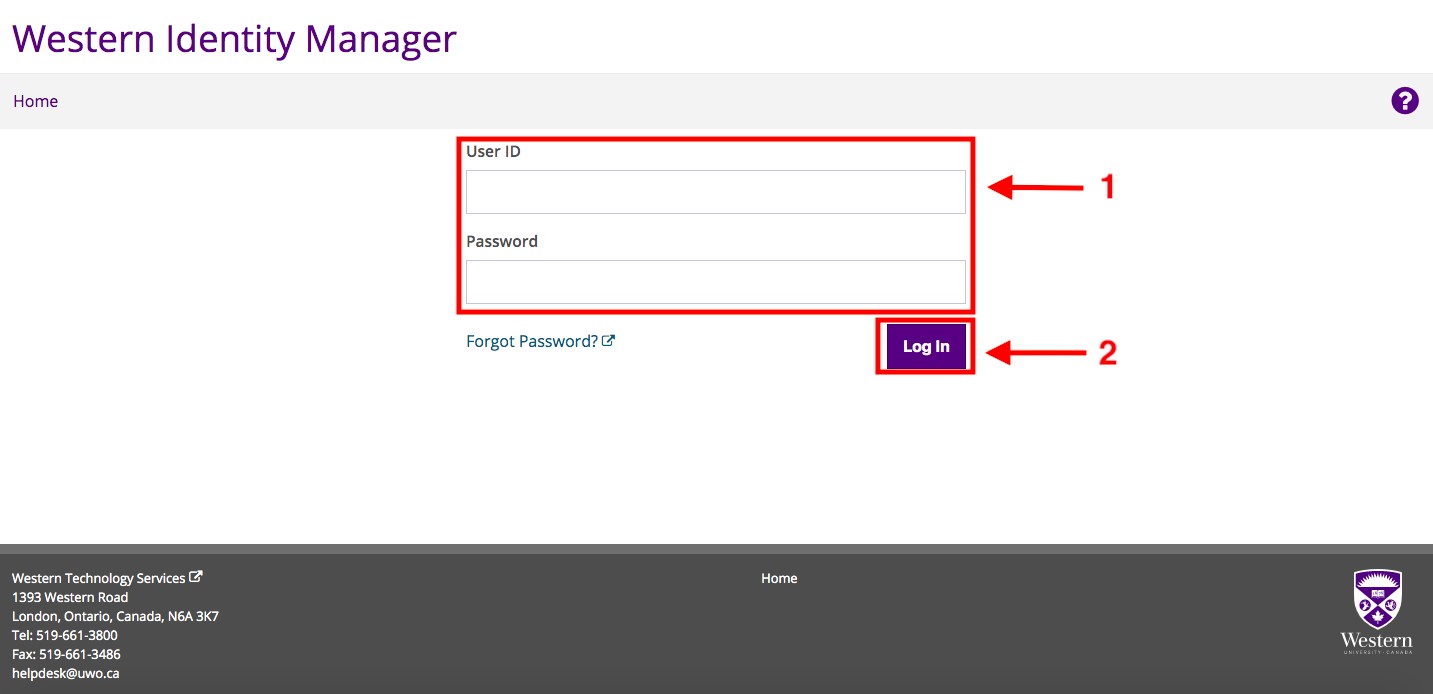 ---
When logged into the Western Identity Manager;
3. Click on Security and under security, you will be able to:
4. Update or change your password;
5. Update or change your security answers;
---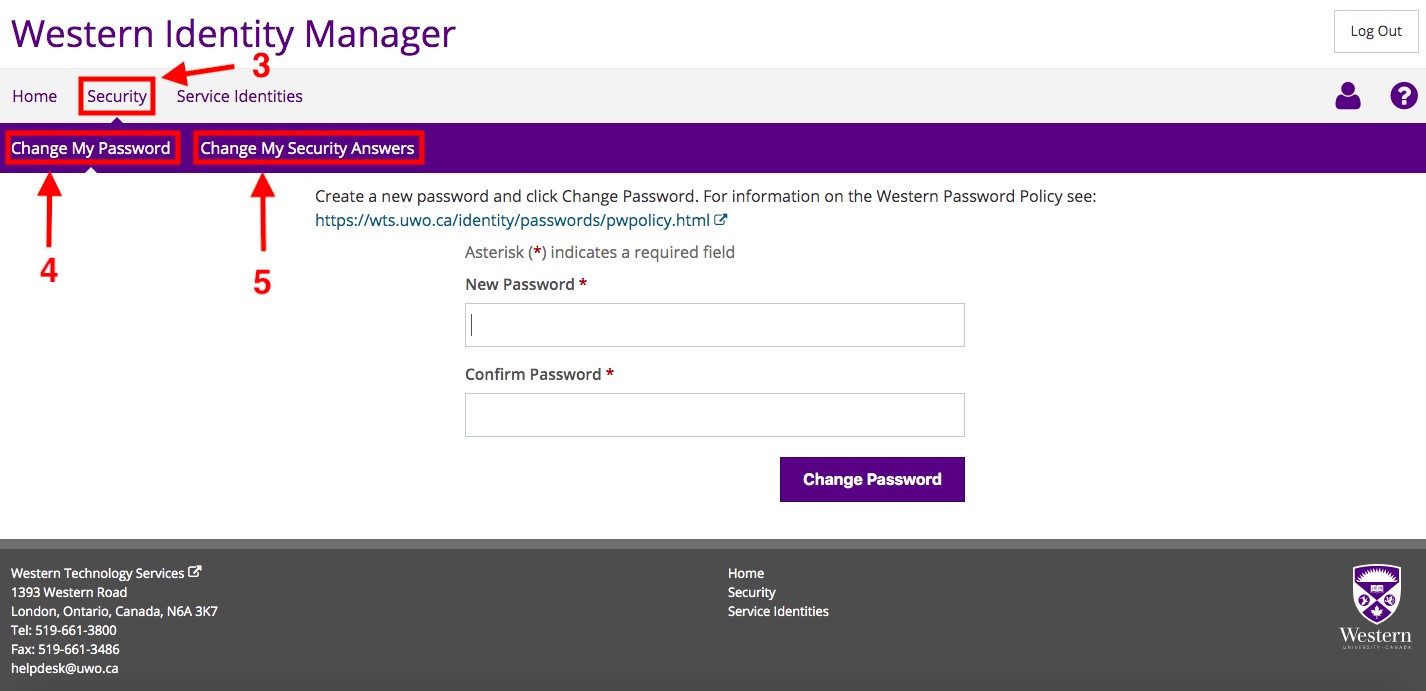 ---
If you experience any difficulties, please don't hesitate to contact King's ITS by submitting a ticket: