Connecting to a New Mailbox in Outlook 2010
Adding Mailbox to Outlook Client:
1. Go to the "File" menu of Outlook
2. Click "Info"
3. Then click "Account Settings"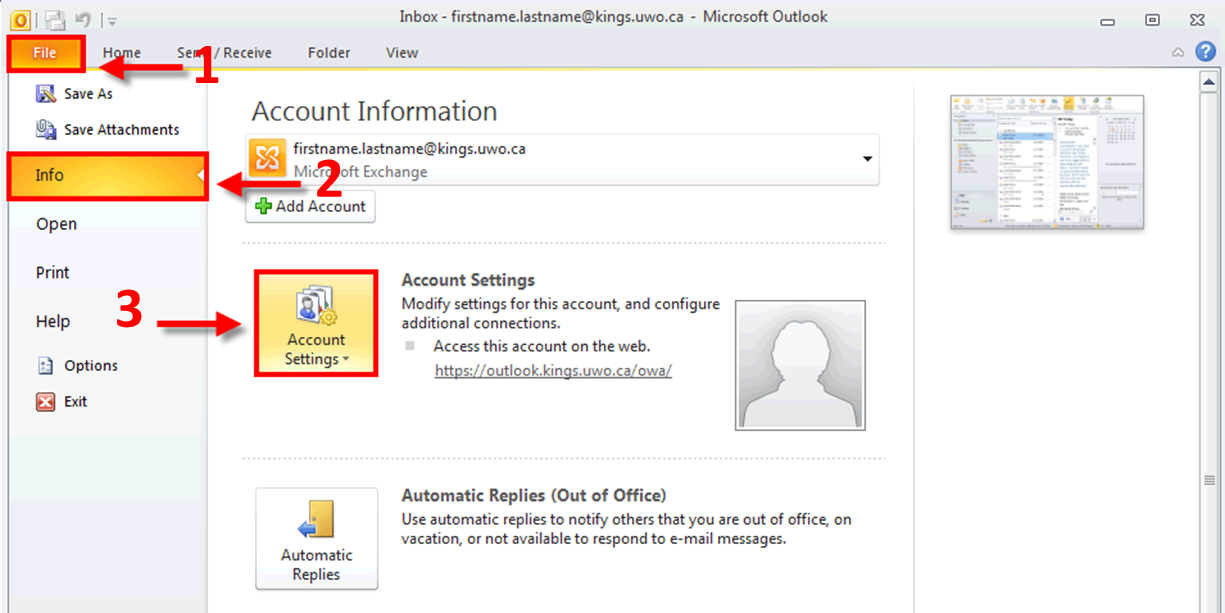 4. On the drop-down menu select "Account Settings"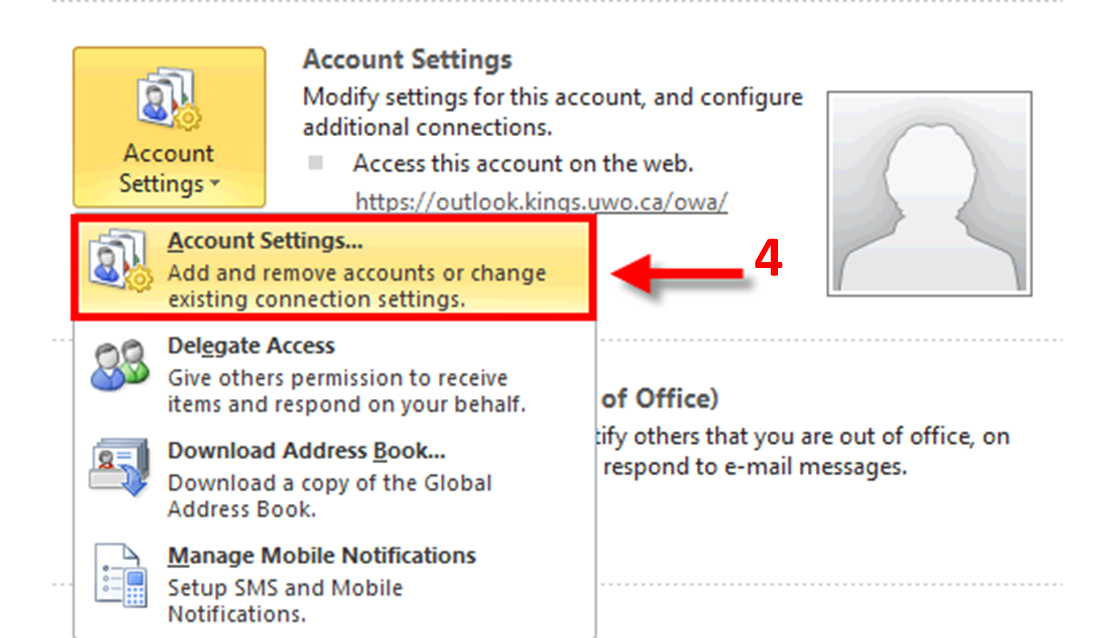 5. Highlight your email account in the main window
6. Then select "Change"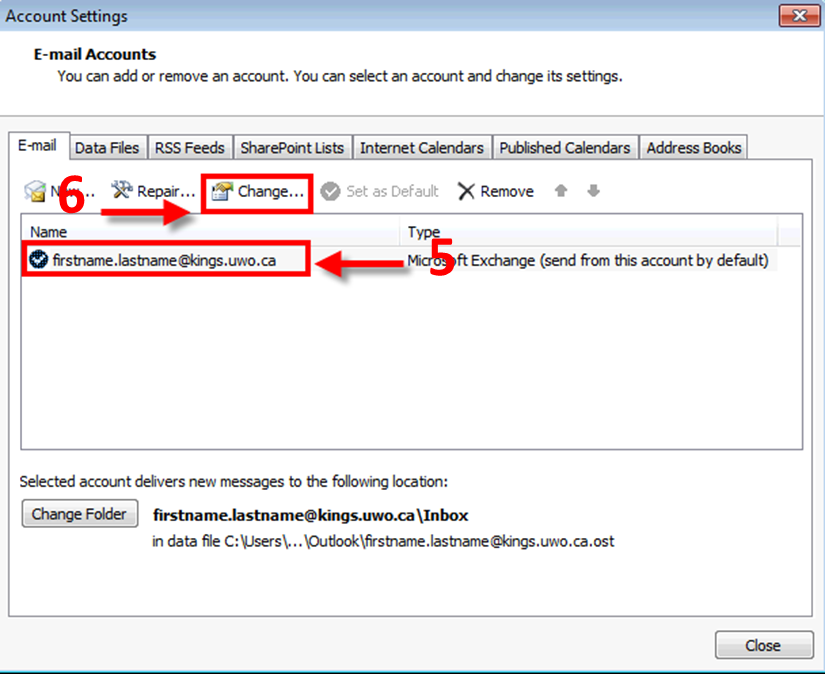 7. On the Change Account window select "More Settings…"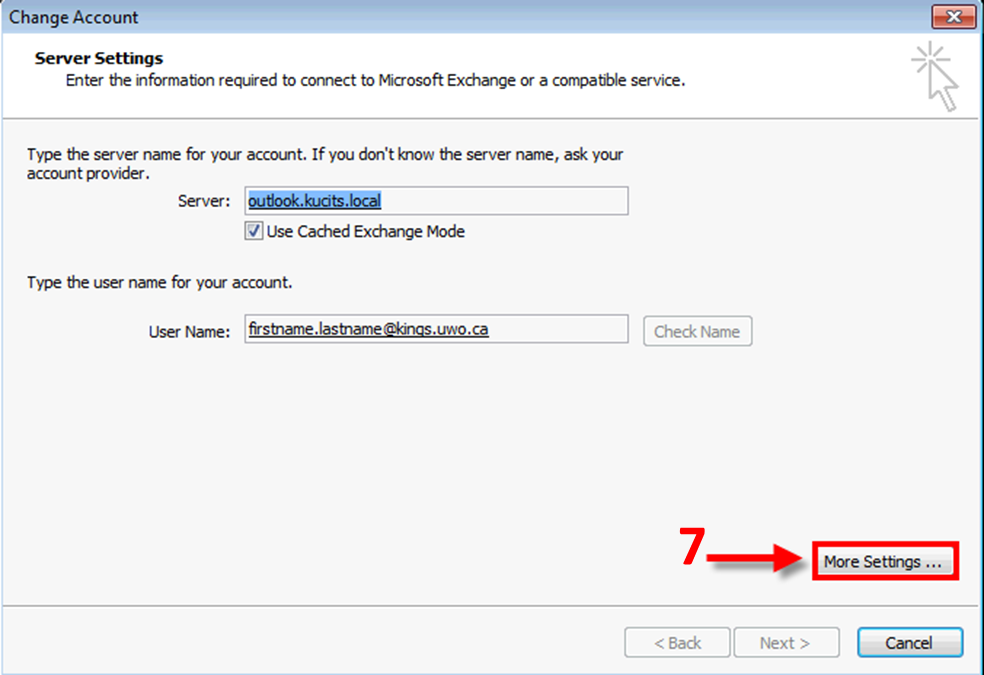 8. Go to the "Advanced" tab
9. Then click "Add…"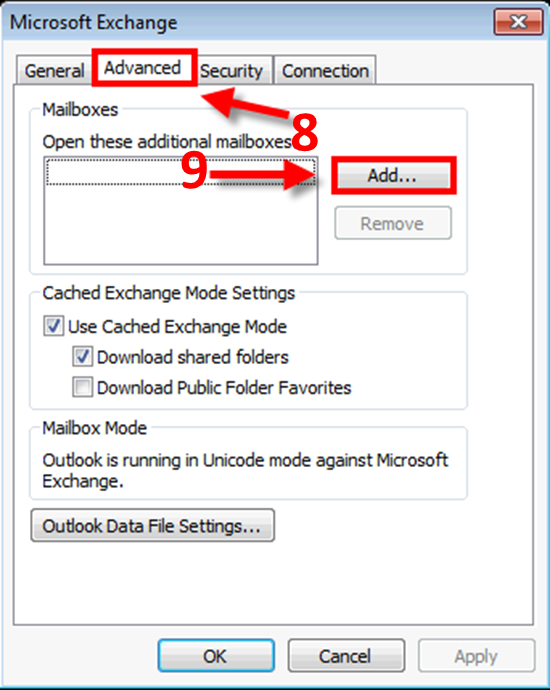 10. Type in the partial name of the mailbox you wish to add, in this case we're adding "generic@Kings.uwo.ca" shared mailbox
11. Click "OK".
Then to complete the process "Click OK" on the next window, and "Next" on the Change Account window and then "Finish". You now have access to the shared mailbox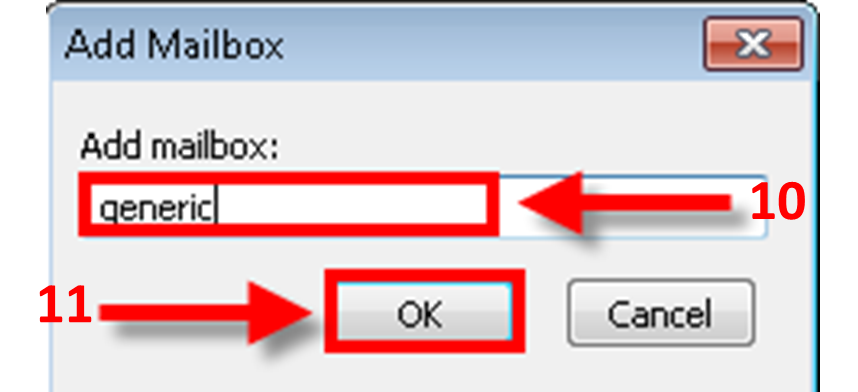 If you experience any difficulties please don't hesitate to contact King's ITS by submitting a ticket: