Accessing the new shared Windows XP VM
1.Under accessories find Remote Desktop Connecetion
2.Click Remote Desktop Connection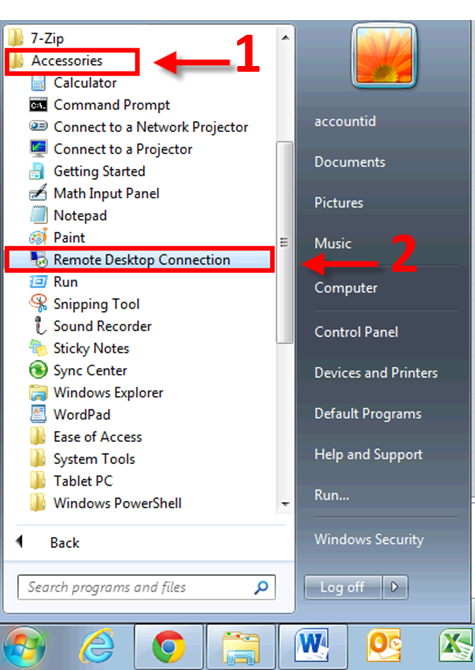 OR
Click on the Start Menu Button and in the search bar type mstsc followed by the Enter key.
3. Open Remote Desktop Connection and enter EITHER kucnavxp01.kc.uwo.ca OR kucnavxp02.kc.uwo.ca, depending on which VM you have been assigned by your administrator. (If you are unsure which one you should be accessing, please email helpdesk@kings.uwo.ca)
4. Then Click Connect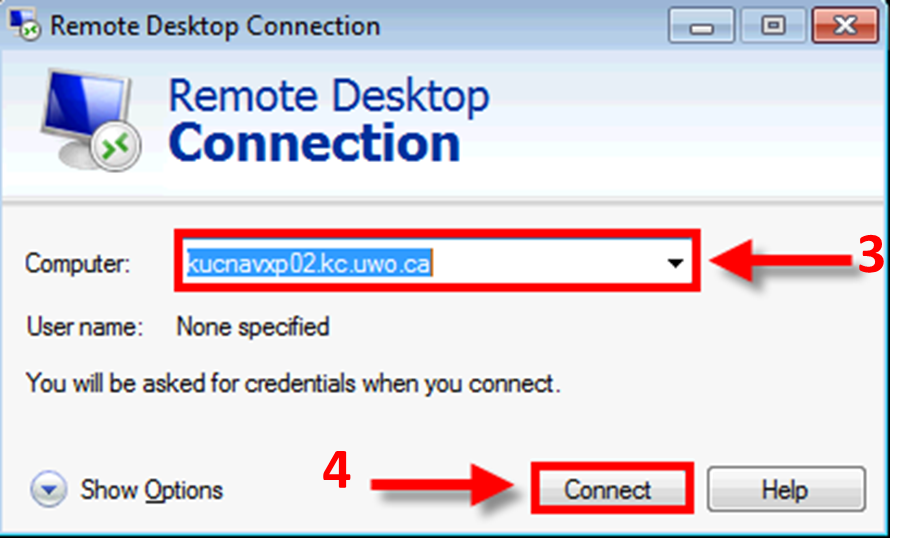 5. If you receive a security prompt check mark the "Don't ask me again for connections to this computer"
6. Then click `Yes` to continue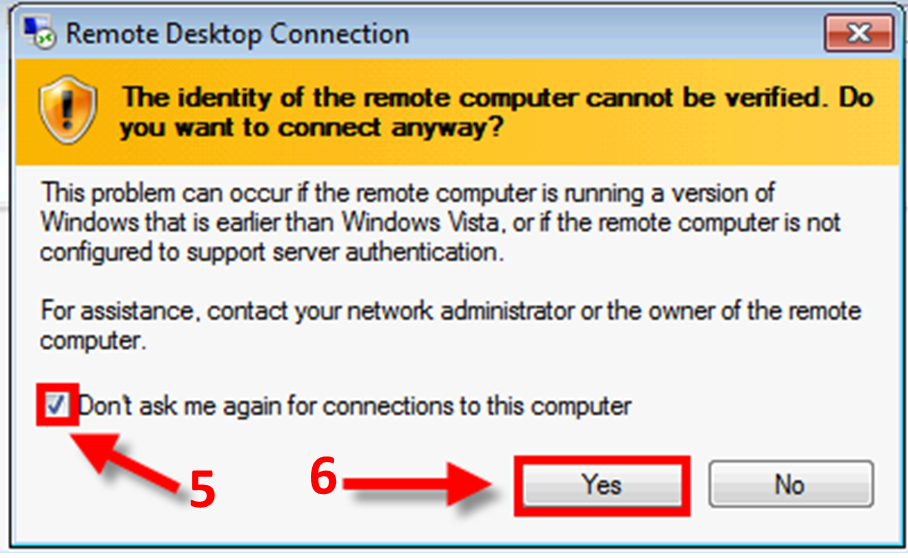 7. Enter your user credentials. These are the same credentials as your workstation.
8. Click Ok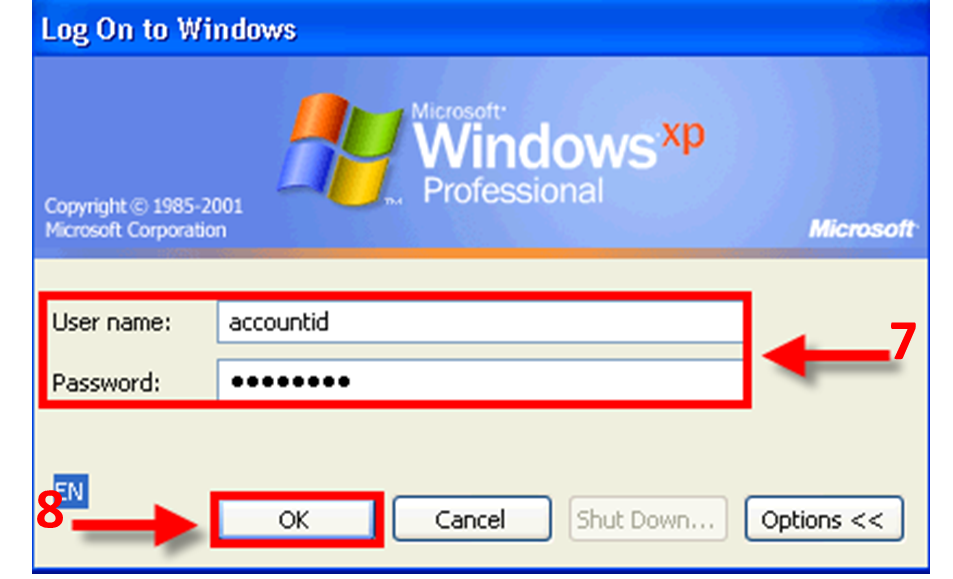 If you receive a message similar to the one here it means that a user is currently logged into the VM. The VM will only support one user session at a time. You'll be able to see the username that's currently logged into the VM, see screenshot below. It will be your responsibility to contact that user and request that they log off or schedule a time to access the VM. There is a 15 minute inactivity policy enabled for each user. The policy will automatically log off any users that have inactive sessions after 15 minutes of inactivity. If you require immediate access to the VM and the logged on user is unavailable you can contact ITS and we'll be able to forcefully log off the user.

If you experience any difficulties, please don't hesitate to contact King's ITS by submitting a ticket: