Get to know King's a little better
It was a pleasure to meet you during the Canadian Universities Event week. I appreciate the time that you took from your busy schedule to organize such a wonderful event.
This page contains information and links to our programs, services, residences, funding opportunities and much more. If you would like to view admissions criteria for your province, please see our British Columbia Admissions Information Page.
A commitment we make to our students is to provide exceptional support throughout their university studies. We want you to know this begins during the application process. We understand applying to university is an exciting but challenging time. If you have any questions we encourage you to contact us so we can do our part to help make the experience a little bit easier. Thank you for your interest in King's!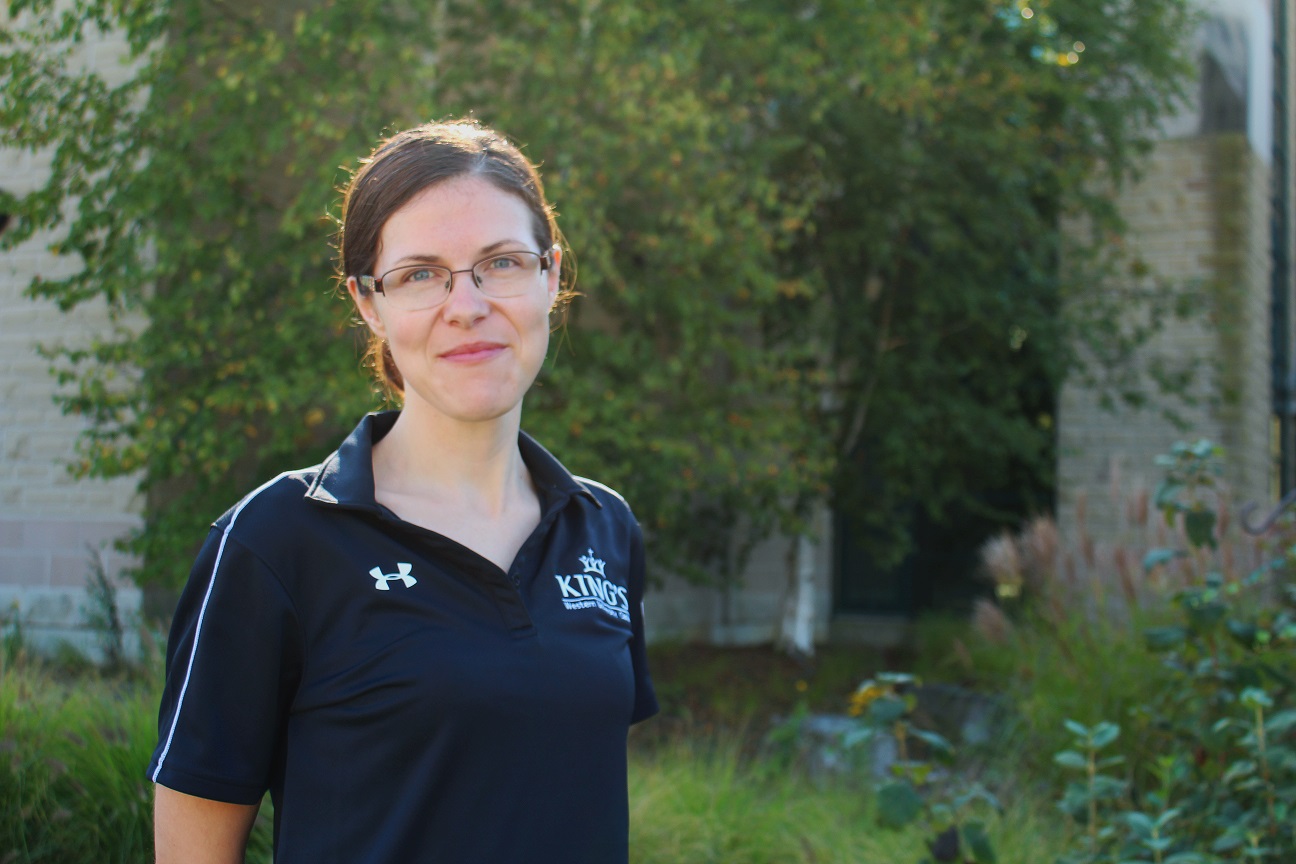 With warm regards,
Erin Cronsberry
Admissions & Liaison Officer
King's University College
erin.cronsberry@kings.uwo.ca
---
Programs
Learn more about what King's has to offer
King's offers programs in:
---
Funding + Fees
Money Matters
King's offers generous scholarships to students who earn a final average of 80% or higher in their grade 12 year. These scholarships are automatic and unlimited if you meet the specified requirements. In addition to scholarships, King's has a variety of funding opportunities available, including, but not limited to on-campus employment and bursaries.
Learn more about Money Matters.
---
Campus Tours
Visit our unique campus for a personalized tour.
If you or any of your students would like a personalized tour of the campus with one of our student tour guides please contact Erin Cronsberry. We would be delighted to host group tours as well. See the campus first hand, and get all of your questions answered about why King's is the Place to be.
---
Residence + Accessibility Services
Residence: Live in the heart of the university experience. Residence accommodations are guaranteed to all first-year students who submit their residence application and deposit before the stated deadline.

Accessibility Services: Accessibility Services at King's believes that every student has the right to "Access Success"! We are committed to providing an accessible and barrier-free learning environment, with services geared toward a wide range of needs.
Students using the services provided by Accessibility Services which may include, but are not limited to, vision, hearing and mobility impairments, learning disabilities, psychiatric disabilities, chronic illnesses, chronic pain, and attention deficit/hyperactivity disorders. For more information about how we could help you, visit our Accessibility Services webpage.
Register for Open House March 9, Noon - 4 p.m.
All Events